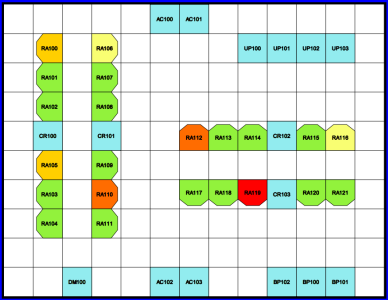 Room Layouts
Powerful data center infrastructure management (DCIM) software to visualize your data center with room layout view:
Drag & drop objects
Change rack orientation
Hover over for object details
Links to object page
Heat maps based on availability
Thermal and power heat maps with add-on module
Rack Diagrams
Web based rack diagrams generated automatically from device details etc. and following supported:
½ U devices
Back to back devices(½ depth)
Show filler panels, patch panels
See Available Us
Show PDUs in and around the rack
Drag and drop objects between racks
Find next available slot
Heat maps available with add-on module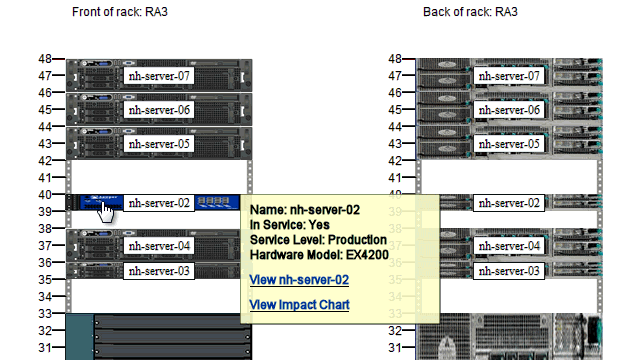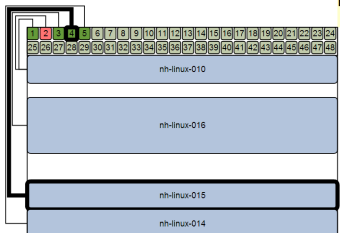 Cable Management
Visualize your patch panel cable management with this DCIM software. You can easily manage structured cabling with easy data entry via UI or APIs. Update back connectivity using bulk operations. Hover over to see full path. Color coded for easier planning.
Detailed Device Info
Support to document physical, virtual, blade, clustered or more device types. Easy to choose whether its a network switch or a virtual server etc. Recording of server processing power and connection properties also supported, along with asset tags, serial #s and support info. Well integrated with built-in IPAM.
Complete device Details
CPU, memory HDD, IP & MAC Address
Hardware components
Network Switch and PDU port connectivity
Check out/Assign to users
Assign and store passwords
Add device urls
Assign Custom values
Categorize per customer/department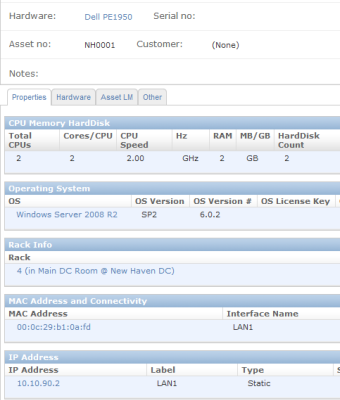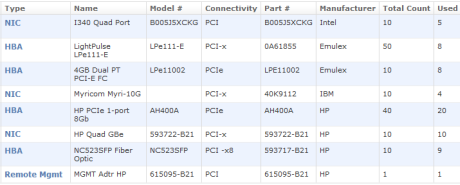 Manage spare parts
Easily manage your hardware spare parts inventory. Keep a tab on how many are used, check out to devices etc. Support for CPU, RAM, HDD and customizable hardware components. Manage globally and/or per device.
Energy Management
Available as an add-on module at an additional cost. Some of the key features:
Real-time Server Power & thermal monitoring using IPMI
Instant Power monitoring from supported PDUs using SNMP
Historical power and thermal data
Power estimation for legacy servers
Better capacity planning
Power off/on servers using IPMI
Control power per PDU port for supported models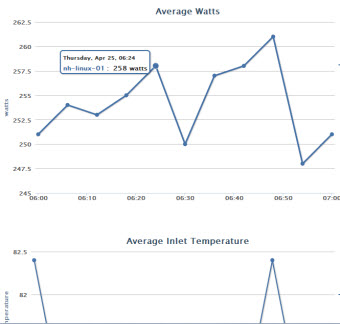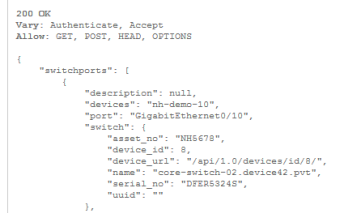 Automated Data Center Management
Automate your data center management with variety of auto-discovery tools for network, physical or virtual Infrastructure. Use powerful REST APIs to integrate with other tools and keep your data center documentation up to date.