For organizations seeking robust infrastructure management solutions, finding a balance between speed, cost, capacity, dependability, security, and compliance is becoming ever more complex.
Companies are opting for hybrid IT, and more IT professionals are likely to take this approach in the future. However, the increasing level of hybrid IT deepens complexity while making monitoring and visibility more of a challenge. What is the future for infrastructure?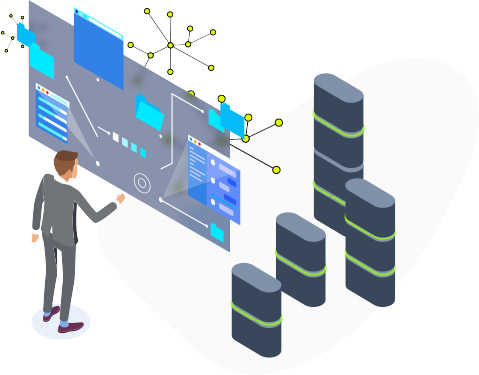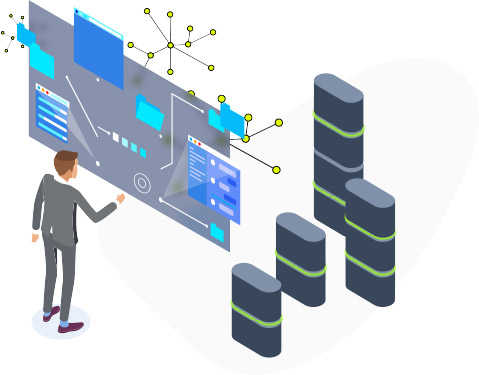 Where Infrastructure is Now and How This is Evolving
In its 2018 report Top 2018 Trends Impacting Digital Infrastructure and Operations, David Cappuccio, an analyst for Gartner, highlighted the fragmentation of the IT infrastructure "in the digital world." He also identified trends such as geo planning, intent business marketing and the intelligence age. However, these won't be the only trends we'll see in the future.
Datacenterdynamics.com has sensed a move towards connected infrastructure systems. As Michael Zerilli explains:
"It takes a lot of equipment to keep a data center running, including electrical, IT, HVAC, building automation systems (BAS), fire detection and security infrastructure systems. Except for HVAC and BAS, traditionally these systems have had minimal interaction with each other, despite each infrastructure system providing a significant amount of valuable data."
However, connected infrastructure won't be enough the counter the complexities caused by hybrid IT. So how will IT professionals and data managers adapt? A new category being talked about by Gartner is hybrid digital infrastructure management (HDIM).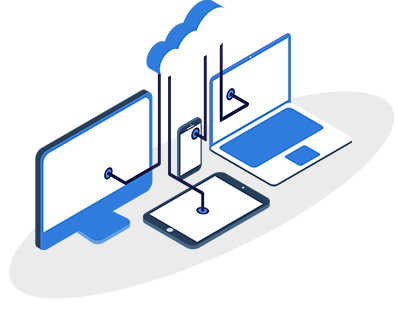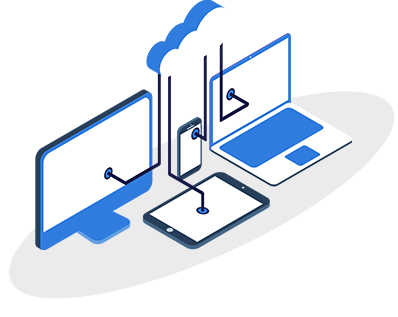 What is HDIM?
Hybrid digital infrastructure management is a superset of DCIM. HDIM would monitor IT, assess their workloads, and costs while providing greater visibility. HDIM has yet to come into use, but the Gartner report suggests that IT professionals and I&O staff start their planning early.
Why IT Professionals and I&O Leaders Need to Adapt
The evolving world of infrastructure has meant IT professionals, I&O leaders, and cloud vendors always need to keep looking forward to the potential changes ahead. Edge, hybrid cloud, and machine learning are just some trends that professionals have had to become familiar with. And a failure to keep up with these changes can be costly.
As Lauren E. Nelson explains, "Platforms and best practices evolve rapidly. Even [infrastructure and operations] professionals who actively try to keep their knowledge up to date find that their knowledge is lagging, which has financial implications."
In the future, there will be many more changes and challenges to come as IT hybrid environments become an even firmer fixture.
Introducing a HDIM Toolset
A recent IBM survey invited over 900 IT professionals to discuss their IT approach and strategy. It found that 62 percent had introduced a hybrid IT environment. As IBM states:
"It's now safe to say that interoperable on-premises infrastructure and hybrid multi-clouds are common enterprise IT architectures, and they are likely to remain so for several years to come. However, getting these distributed environments to operate efficiently and effectively to better serve the business needs of enterprises is another matter."
As hybrid IT comes into greater use, so will the challenges of infrastructure management. Vendors are already introducing a unified infrastructure management platform, but it's predicted that they need to do more than this. Gartner suggests creating a HDIM toolset. Gartner says the toolset should bring together insights from:
IT service management (ITSM)
Data center infrastructure management (DCIM) and
Cloud management platforms (CMP)
They also recommend that infrastructure and operations teams come together to review challenges and start work. This will help to create a more robust infrastructure that is ready for the inevitable complexities that hybrid IT will continue to bring.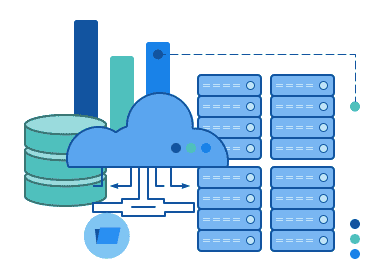 Revolutionize Your Data Center with Device42
Hybrid IT offers many advantages. However, there is a negative side as it also increases complexity. Due to these complexities, IT managers and I&O leaders start to lack visibility, meaning they do not spot issues before they become a wider problem.
It's clear that the way we use infrastructure today will continue to evolve, and in the future, a unified platform will be necessary to cope with the difficulties that come with an increasingly hybrid IT environment.
One of the potential solutions to this is a new category that Gartner expects to see more of in the coming years called HDIM.
Device42's data center infrastructure management capabilities have been created with today's complex IT environments in mind.
Our powerful data center visualization tools give you the data center diagrams you need to receive an accurate picture of your IT environment. To transform the way you manage your data center, contact Device42 today, or download a trial and get started today.