GETTING STARTED
Device42 is much easier to use than Nlyte
Device42
Setup is simple and fast:
Import and boot the virtual appliance.
Auto-discovery will get nearly all your
data into the system in an afternoon.
Nylte
Lengthy implementation process
Nlyte User Training Classes
Complicated user guide
DOES NOT INCLUDE Auto-Discovery
DEVICE42 IS MUCH EASIER ON YOUR BUDGET.
Device42 offers 90% of Nlyte's DCIM Functionality … at around 20% of the cost.
Device42's DCIM features include:
Power Monitoring & Control
Visual Rack & Room Layouts
Capacity Planning
everything else you NEED in a DCIM tool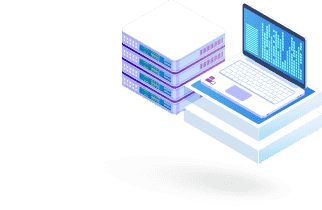 Device42's awesome core features:
Powerful Reporting and Alerting
Great Visualizations
Custom fields & Form layouts
RESTful API and Webhooks
And tons of out of the box integrations:
Monitoring tools
Automation tools
Ticketing (ITSM) tools
Configuration Management (CM) Tools
MAINTAINING YOUR DATA
Device42's DCIM solution ALSO includes a feature-packed CMDB
…with Continuous Discovery
While many enterprise tools claim to have auto-discovery built-in, there are key differences:
Device42 is agentless — You don't have to find every device and put an agent on it. Device42 finds them for you.

Device42 takes a Holistic approach — connecting directly to your:
Hypervisors and virtual devices (VMware, HyperV, Citrix, Xen, Openstack, Cloudstack, and more)
Cloud devices (Amazon, Azure, Joyent, Linode, Digital Ocean and more)
Network devices (physical and virtual)
Blade systems
Cisco UCS
Environmental Systems (CRACs, Environmental Sensors)
Management Systems (IPMI, iDRAC)
DNS Servers (Windows, Linux & Unix OS's)
….correlating the interrelationships and dependencies automatically.
e.g., if Device42 finds a device's MAC address on a switch port, it correlates that with the VM, which is on a blade, sitting in a particular slot in a chassis. It then finds what services are on that machine, and calculates the dependencies on other machines and services on your network.
On the other hand, the Nlyte relies on external tools for auto-discovery, increasing cost and complexity. Furthermore, Nlyte stops at the physical infrastructure, possibly overlooking what makes up a large portion of today's virtualized & cloud based modern data centers. And while Device42 doesn't support generators or chillers, Nlyte still uses Intel DCM for power. Device42 tried Intel DCM, and due to its limitations, instead wrote our own power logic.
EVERYTHING YOU NEED, IN ONE PLACE.
Choosing Device42 means choosing a complete solution.
Nlyte relies on connectors to 3rd party CMDBs in an effort to match the native functionality of Device42.
The modern IT infrastructure requires a modern tool — not a patchwork of disparate systems.
With the prevalence of virtualization, containers, cloud computing, and software-defined networks…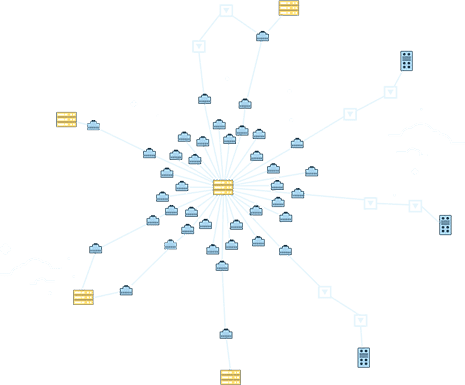 IT infrastructure is orders of magnitude more complex than it was 10 years ago. Too much time is wasted trying to manage different tools.
It is no longer practical to manage your IT infrastructure using separate tools for:
ITAM – IT Asset Management
IPAM – IP Address Management
ADM – Application Dependency Management
SLM – Software License Management
CCM – Cloud Configuration Management
The interrelationships are too important and too complex —
they can only be adequately captured by an integrated tool like Device42.
Device42 looks at your IT Infrastructure holistically. A single, powerful console allows management of your Data Center [DCIM], IP Addresses [IPAM] and Passwords in addition to IT Asset Management [ITAM] with a built-in CMDB.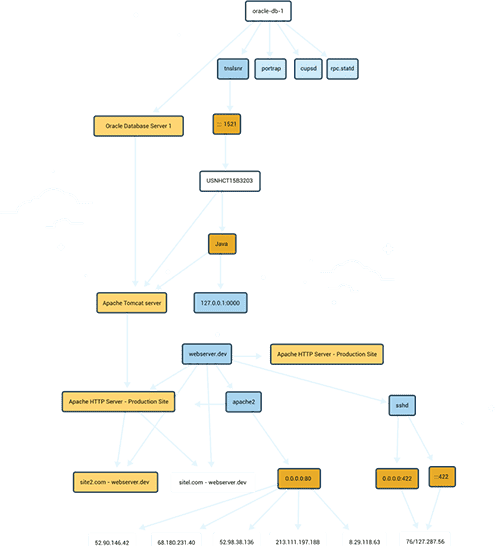 More, more, more, & … less.
Integrations, Webhooks, and an extremely powerful RESTful API
A true enterprise DCIM Solution should not be isolated.
Many enterprise class tools make integrating time consuming and/or expensive.
With Device42, you get a plethora of integrations out of the box, plus webhooks & REST APIs that make it a breeze to integrate with other tools.
…not more money. Device42 is simply more affordable.
Try a Device42 Interactive Demo for Free!
Making the switch is easy with migration utilities and imports.