Features Tour
Cloud Recommendation Engine
Device42's Cloud Recommendation Engine (CRE) provides cloud instance sizing recommendations with pricing details for Amazon AWS, Microsoft Azure, Google Cloud Platform, Oracle, and VMware Cloud on AWS cloud platforms – tailored to your actual workloads!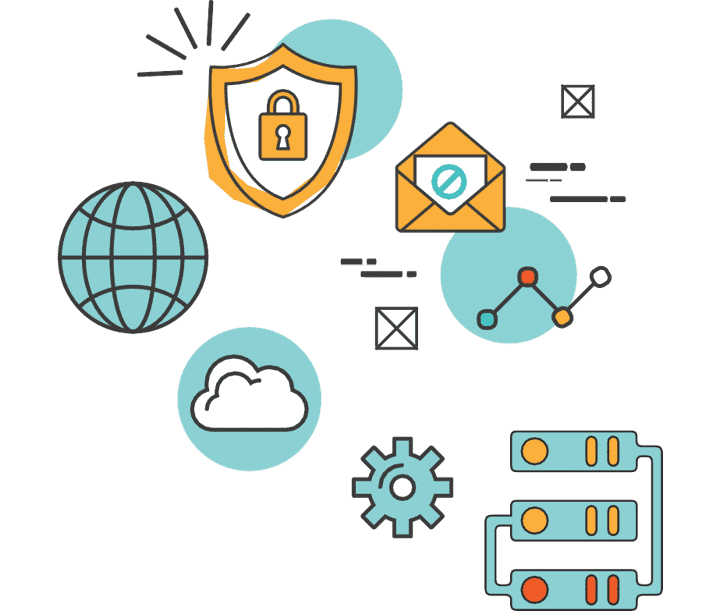 CRE analyzes workload data across your infrastructure, automatically!
After Device42's auto-discovery tools have the details about your physical, virtual, and existing cloud workloads, the cloud recommendation engine's proprietary software gives you the insights you need to decide which workloads are the right candidates for the cloud, which instance sizes you should choose, and which cloud platform offers the best value!
Get answers to your important cloud migration
questions – AUTOMATICALLY!
…all tailored to your actual workloads!
Which workloads are good candidates for migration to the cloud?
Granular APIs with sample scripts for custom discovery
Fast, flexible and easy to deploy
Result is a system that is always audit ready
CRE Makes Sense of Your Cloud Options
Skip drawn-out, manual user interview processes: CI's and relationships are automatically discovered, so there's no wondering about accuracy.
Consider all of your options: and choose the best combination of cloud and local workloads to meet your user's, budget, and availability needs and requirements!
Explore scale up or scale-down cloud scenarios easily: Simply supply CRE the percentage you'd like to scale by and see pricing information for your hypothetical DR site or your 200% larger production site … in one click!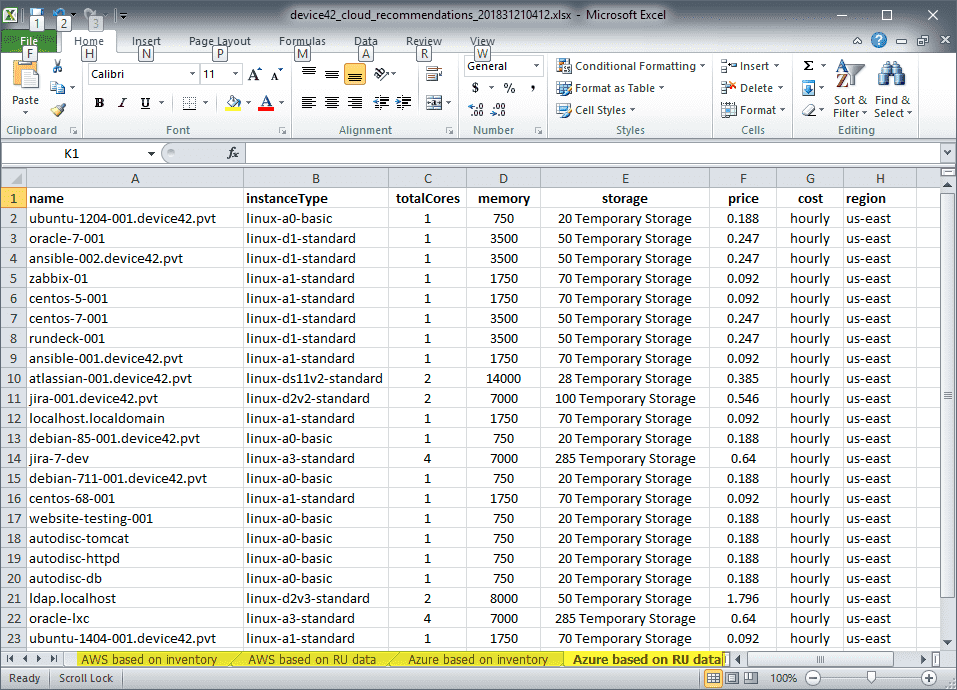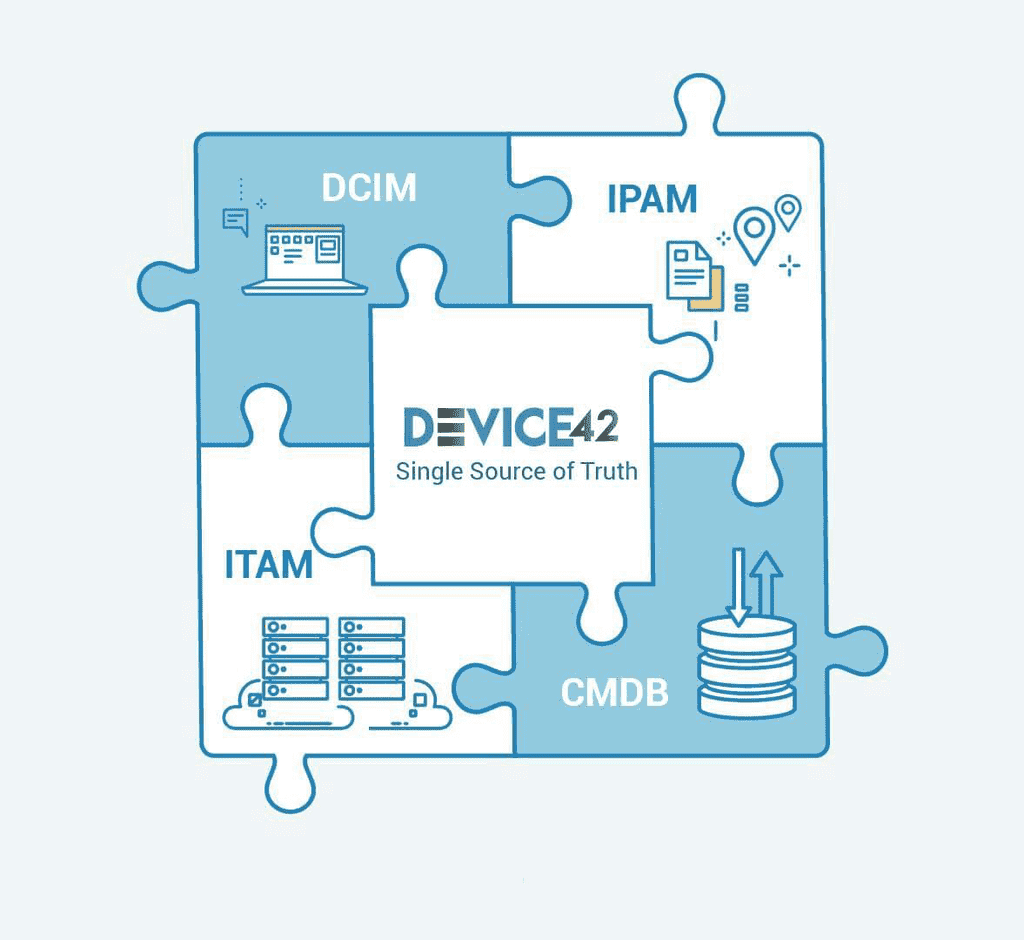 CRE Makes Sense of Your Cloud Options
It's your data, anonymized. Yes, it uses encrypted SSL, and yes, it's secure … but the only 100% security guarantee is not transmitting sensitive data in the first place … so CRE never does!
Our proprietary processes analyze your workloads, stripping out all proprietary information. Anonymous, but critical workload details are then matched (in the cloud!) to hundreds of various cloud instance combinations, zeroing in on those that fit them best. Your workload names are then re-matched with those recommendations – locally!
Proprietary information never leaves your site! And best of all, Device42 makes it easy, pricing multiple scenarios for you using all available data!
AWS based on inventory data
AWS based on resource utilization
Azure based on inventory data
Azure based on resource utilization
GCP based on inventory data
GCP based on resource utilization
Oracle based on inventory data
Oracle based on resource utilization
VMware Cloud on AWS based on inventory data
VMware Cloud on AWS based on resource utilization