A Powerful Discovery & Dependency Mapping platform
with built in ITAM, DCIM, IPAM, and more!
Think of Device42 as the next generation CMDB. Discoveries are run continuously on a schedule keeping your CMDB up to date. It can track everything connected to your data center and cloud, and show you inter-dependencies between them all, and even their resource utilization!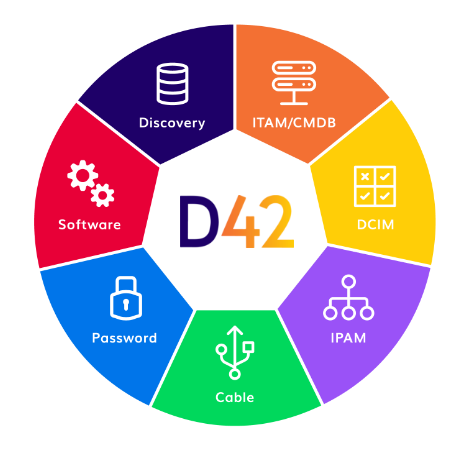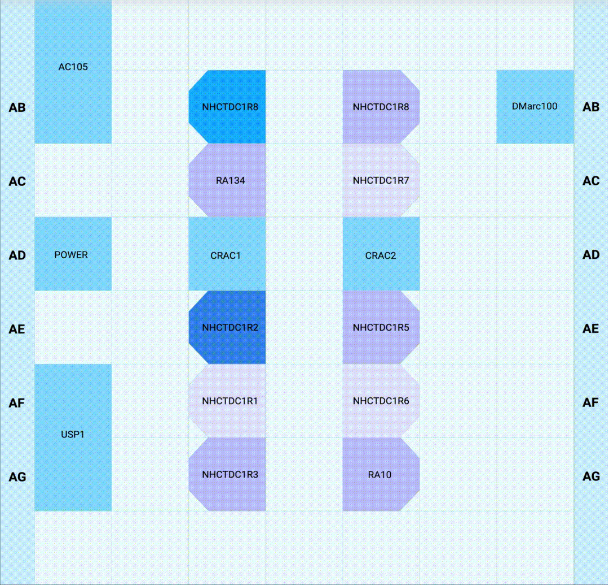 For the Data Center easily document everything from buildings and room layouts, to racks, to the network and power cables that connect to them:
– Start at the building level, and click to jump to a completely customizable visual room layout
– Click again to zoom into a rack to view photo-realistic devices in Device42's racks, and hover your mouse for quick view of any CI details
– Click any device to get detailed information, or move servers or patch panel connections with simple drag-n-drop
– Color coded rack heat maps illustrate available space (U's), power, or temperature
– Leverage RestFUL APIs or the UI to quickly get your patch panel (or any other) documentation under control
Model Data Center Layouts with Powerful Visualization Tools

Device42's powerful data center infrastructure management (DCIM) capabilities make it easy to model data center layouts. With powerful data center visualization tools, IT staff now have access to intelligent data center diagrams that accurately reflect their IT environment.
Map buildings, rooms, and individual racks fast and easy with powerful drag and drop editors.
Visualize IT patch panel connections and manage structured cabling with easy data entry via UI or APIs.
Avoid thermal- and power-related issues with proactive, real-time and historical power management capabilities.
IP tracking, IP assignments, and many other IP management functions with built-in IP Address Management (IPAM).
Track what spares are in use or checked out for deployment to better manage inventory and expenditures.
Device42 makes infrastructure modernization and migration easier too!
– Start with a website and view dependencies from the top down, or a database and go from the bottom up and create move groups
– Use inter-dependency information in concert with resource utilization features to right-size move groups to target cloud instances
– Identify all resources with specific OS, life cycle, and other variables to be replaced or upgraded
– Get complete visibility before, during and after a migration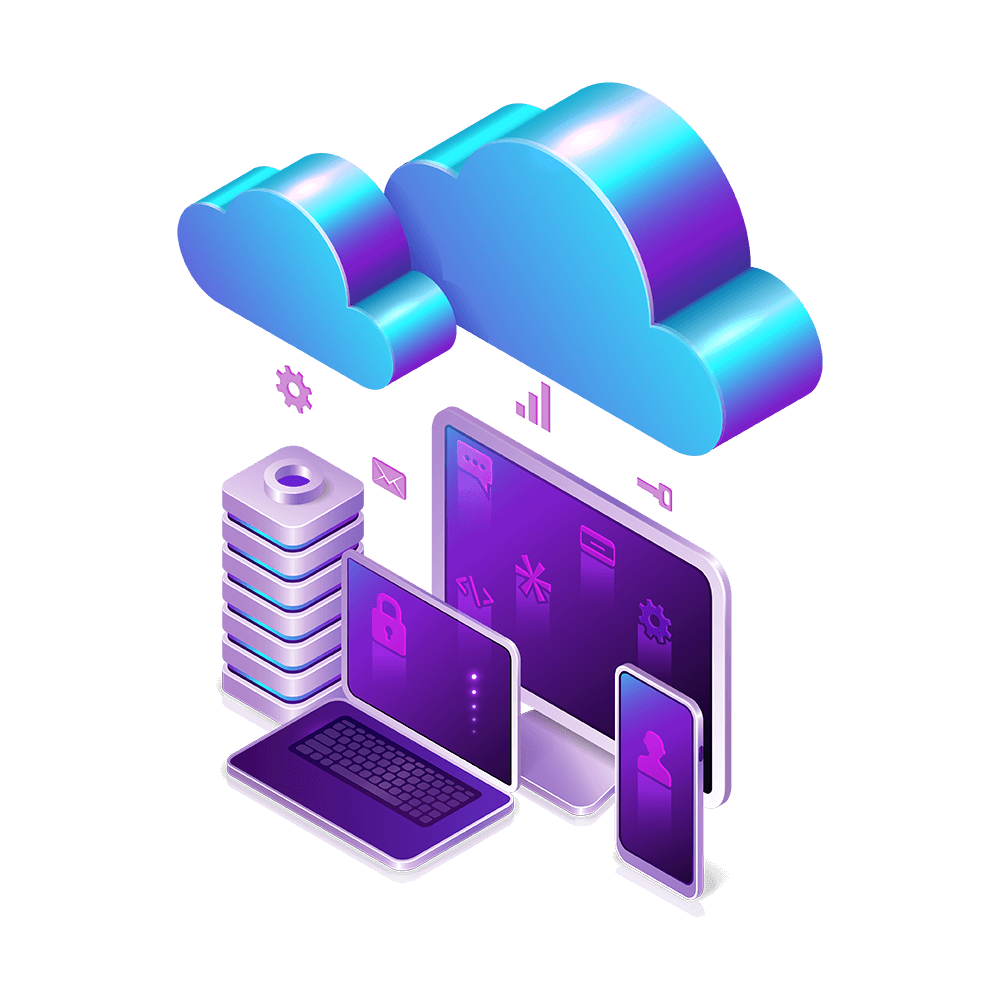 Auto discover network connected hardware, devices, software, and services—and import data from any existing system
– Automatically discover all your network devices with SNMP [Firewalls, Switches, Load Balancers]
– Integrations and universal bulk import tools can bring in data from spreadsheets, and can natively import from many third party software tools.
– Powerful RESTful APIs mean you can use your favorite scripting platforms to create and keep your documentation up-to-date.
Simplify Audits and Achieve Continuous Compliance
Device42's continuous auto-discovery creates and maintains a comprehensive and accurate inventory of all assets across your entire estate to keep you audit-ready. Whether it is achieving ISO 27001, PCI, HIPAA, software, or internal controls compliance, you have actionable data that makes your audits easier and more efficient.
– Easily locate, accommodate, and assign risk owners to every IT asset
– Completely identify and map systems with the upstream and downstream dependencies that store, process, or transmit sensitive data
– Track and take action against unapproved installed software
– Drive-down licensing costs with insights about installed, but not used software
– View compliance issues in your environment with a collection of built-in dashboards and reports
Application Dependency Mapping
Dependency and impact visuals are auto-generated from user-defined Application components from the bottom up. Visualize your inter-dependency details right down to load balanced services. Device42's NetFlow collector is a powerful tool that adds another viewpoint for a deeper level of detail to dependency auto-discovery information from your environment.
– Use topology views to discover dependencies and when planning your migration
– See impact topologies from an application, device, rack, room or the building level
– Find everything that needs to move as a unit, and rightsize the target cloud instance for your move group with Device42's resource utilization features
Actionable Insights Through Integrated Analytics and Visualizations
Insights+ leverages the breadth and depth of our discovery solution through a fully integrated set of intelligent visualizations, dashboards, and reports to identify trends and elevate your understanding through data. Benefits of Insights+ include the ability to:
– Visually see software and hardware dependencies to improve capacity planning with more accurate data and to improve incident management response times by spending time addressing the problem and not identifying the source
– Manage power costs and document your carbon footprint to achieve energy efficiency compliance
– Generate reports to identify assets that are near the end of service (EOS) and end of life (EOL)
– And more!
Device42 includes everything you need to do IPAM right!
– Device42's IPAM includes full IPv6 support
– Track detailed VLANs and subnets information
– Subnet ranges can be automatically calculated based on mask, and IP validation is automatic, too
– Define and see what IPs are mapped (NAT rules) through your firewalls / routers / load balancers etc
– Simply allow domain transfers from your DNS servers and schedule the auto-discovery and now DNS records are searchable & sortable, too
– Support for A, AAAA, CNAME, MX & PTR records.
The ITAM features you care about
– Easy generation and printing of QR codes to track and manage the complete lifecycle of your IT assets and inventory
– More than just mobile-friendly, Device42's QR codes can be scanned right from your mobile device
– Add custom fields for any custom key pair values, and leverage all data via Device42's powerful RESTful APIs.
NO vendor lock-in, either – export YOUR data, anytime! Create Excel formatted reports of your data, or generate CSV files with columns for each resource you choose.
Device42's built-in ITAM includes all of the following, and more:

Easy Customization
– Easily add any device or custom attribute
Multiple Columns
– Add any columns [like name, serial, Mac, asset number etc.]
Warranty Tracking
– Automatic Warranty Lookup and Tracking
Complete
– Complete Asset Lifecycle Management
Import Anything
– Powerful [nearly universal] import tools
Mobile Friendly
– Leverage PC, Mac, or Mobile!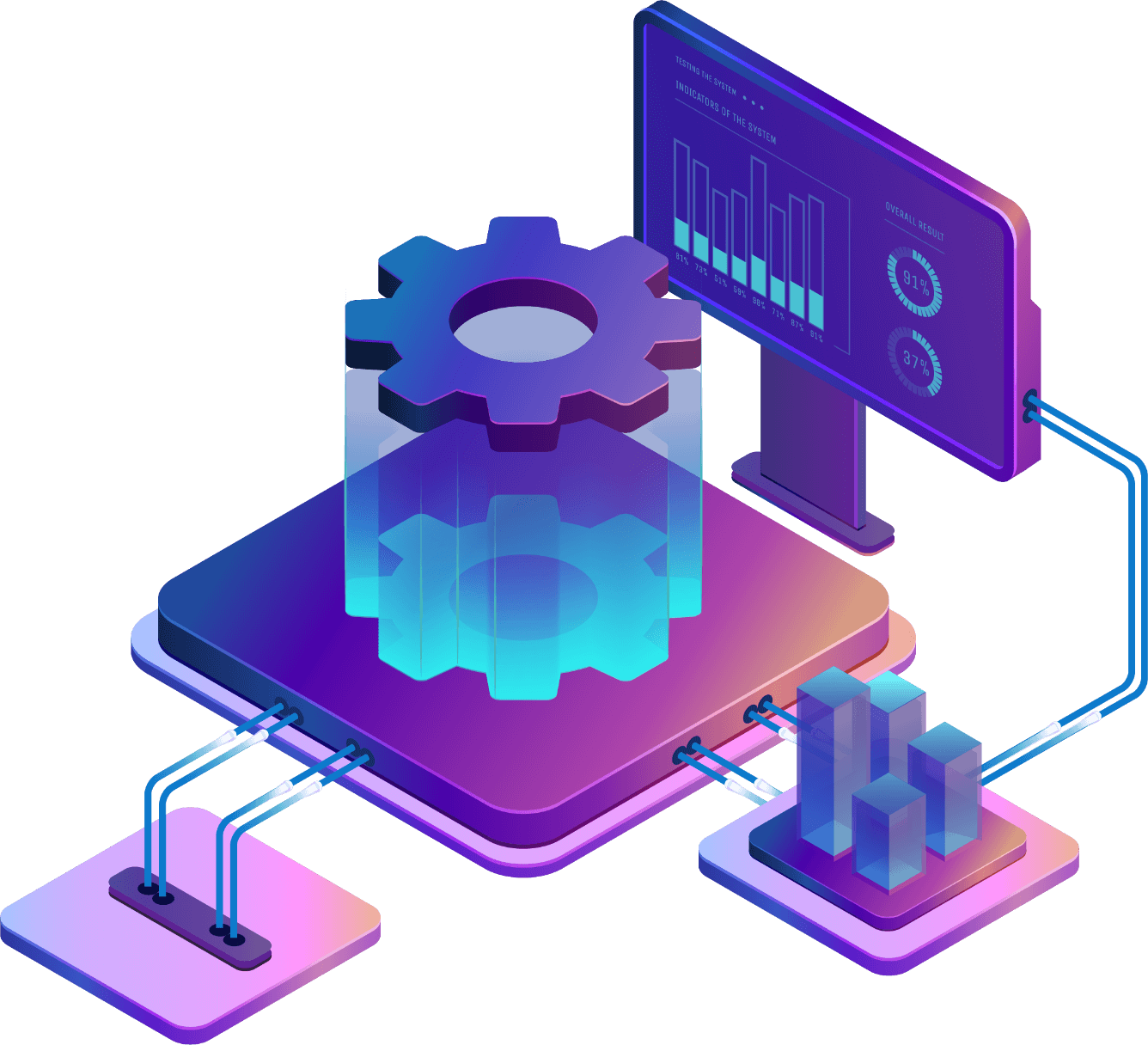 Out-of-the-box integrations with popular 3rd party software, powerful RESTful APIs and Webhooks for custom integrations & automation.
Open APIs to automate your IT Infrastructure management. Easily integrate with other systems using RESTful APIs, and leverage Device42's Webhooks to provide any other application with near-real-time data updates. Sort, search and filter audit logs of all changes, too.