Based on this idea from /u/chocotaco1981 we've assembled a Reddit-inspired IT focused coloring book! We thought it would be a good way for some of us to vent or blow off steam after a lovely day of server crashes and support tickets, and it's proven to be just that and more!
Enjoy, and while your coloring book download finishes, scroll down to check out our 90-second video to learn about Device42!
Current Version: v2 (48 pages)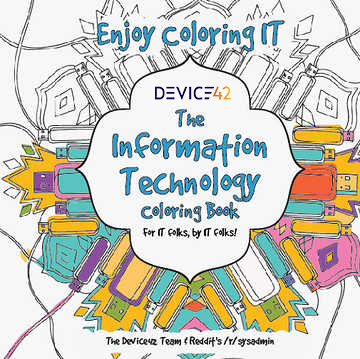 Got a minute? See what Device42 can do for you….