Device42's powerful data center infrastructure management (DCIM) capabilities have revolutionized the way IT departments manage their data centers.
With powerful data center visualization tools, IT staff now have access to intelligent data center diagrams that accurately reflect their IT environment.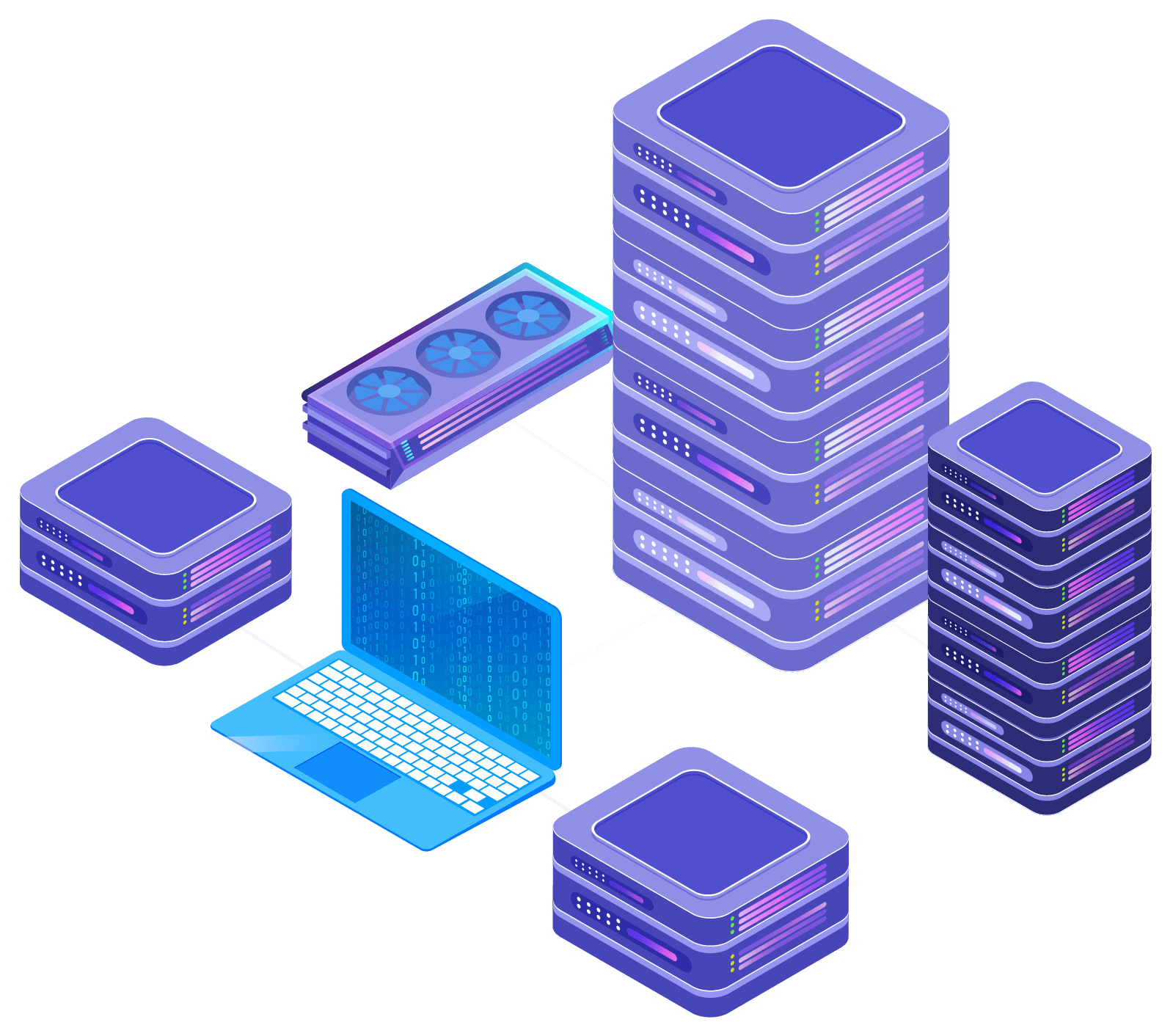 Auto-generate Rack Diagrams

Device42's rack diagrams make manual drawings and spreadsheet records a thing of the past. Creating accurate rack diagrams is now fast and easy!
Support for ½-U and ½-depth devices
Model filler panels alongside populated patch panels
See available rack units and auto-locate the next available slot
Mount PDUs both in and around the rack
Drag and drop objects between racks
Detailed Device Information

Document physical, virtual, blade, clustered, and more! Record server processing power and connection properties along with asset tags, serial numbers, and support information. Robust integration with built-in IPAM.
Complete device details
CPU, memory HDD, IP & MAC address
Hardware components
Connectivity, including network, switch, and PDU ports
Check out/assign to users and categorize per customer/department
Add device URLs and any custom values
With Device42 DCIM, you can reduce data center operational risk and improve capacity planning with total visibility of your power chain, including real-time power monitoring from supported Power Distribution Units (PDUs), Uninterruptible Power Supplies (UPSs), Computer Room Air Conditioners (CRACs), branch circuits, and more using Simple Network Management Protocol (SNMP).
With historical power data, Device42 can help you take the complexity out of data center energy management while adding efficiency to your capacity planning.
Control power more efficiently with a centralized view.
Manage data center health with color heat maps at the room- and rack-level, providing infeed and temperature data.
View reports and charts showing historical power data for predictive modeling.
Set fully configurable alerts to warn you about anomalous conditions.
Gain visibility of the power source to the hardware that is dependent on it.
Automated Data Center Management

Automate data center management with a variety of auto-discovery tools for network, physical, or virtual infrastructures. Use powerful REST APIs to integrate with other tools and keep accurate data center documentation.
Ultimate Guide to Data Center Infrastructure Management (DCIM)
The Ultimate Guide to DCIM
According to the Gartner Glossary, "A data center is the department in an enterprise that houses and maintains back-end IT systems and data stores — its mainframes, servers and databases. In the days of large, centralized IT operations, this department and all the systems resided in one physical place, hence the name data center."
What Does DCIM Stand For?
DCIM is the acronym for data center infrastructure management. The definition of DCIM is the tool and best practices to monitor, manage, measure, and sometimes control resource utilization and energy consumption of the equipment in the data center and the facility utilities (power, telecommunications, and cooling) that support data center operations.
How Is Second Generation DCIM different From Traditional?
Data center infrastructure management generation 2 (DCIM G2) is the second generation of products, services, and best practices to manage data centers. For example, current DCIM tools provide alerts, but not enough data to easily identify the reason behind the alert. DCIM G2 provides advanced capabilities, including:
Super-Fast Deployments of the Tool

Zero-Configuration Analytics

Data-driven Collaboration

Artificial Intelligence (AI) and Machine Learning (ML)

Complete Suite of Capabilities and Features
DCIM and DCIM G2 tools both provide the ability to run efficient data center operations and improve the capacity of planning and utilization. The DCIM G2 tools will provide more features and capabilities to support new infrastructures, including cloud, colocation, micro data centers, and edge computing, and turn the data into actionable insights to proactively manage and optimize IT service delivery. 
According to Gartner, Competitive Landscape: Data Center Infrastructure Management Tools,
DCIM providers will evolve toward distributed digital infrastructure management (DDIM) tools, which DDIM, there will be both overlap and integration points with emerging IT infrastructure monitoring vendors.
What Are the Benefits of DCIM?
A DCIM solution helps data center managers more efficiently manage and control operations, improve resource utilization and performance, control costs, and meet industry regulations, compliance, and mandates. 
A DCIM solution can help you:
Improve uptime

with continuous knowledge of what is in the data center, and what is attached to and dependent on what, and who owns which resources. IT becomes much more efficient and less time consuming to solve problems faster when you have visibility into the makeup of your data center.

Gain better predictability

with real-time and historical data on power, cooling, and space for more accurate capacity planning and asset utilization.

Reduce power consumption

with monitoring and visibility of equipment to optimize performance and meet industry and governmental mandates like the

European Union Energy Efficiency Directive

.

Avoid equipment failure from thermal issues

with real-time temperature, humidity, and air flow readings from sensors within a data center.

Increase data center efficiency

with automated and repeatable workflows and processes that help to eliminate human error.

Achieve audits easier and more efficiently

with comprehensive, accurate, and up-to-date information at your fingertips.

Improve the data center team's productivity

by having an automated, single source of truth for asset management data, eliminating the need to perform a physical inventory to understand what is in your environment.

Better manage IT spare parts inventory

and track what spares are in use and those that are available to avoid unnecessary CapEx costs.

Improve costs

with visibility to negotiate better pricing with vendors, cancel unused licenses, improve asset performance by performing scheduled maintenance, manage power costs by eliminating unused servers and improving negotiations with power companies, and optimize resource utilization to avoid unnecessary CapEx.
What Are the Top Challenges of Managing a Data Center?
In order to maintain business continuity and support new business initiatives, when it comes to managing a data center, there are many issues to which the managers must pay close attention. Here are some of the key issues:
1. Data Security. One of the top challenges of running a data center is network security and data protection for on-premises, and the complexities and interdependencies that each platform brings. Not only is there a monetary cost to a data breach in terms of lost productivity, lost sales, potential fines, and lawsuits, but how a company responds to a data breach can damage its reputation.
2. Power Demands and Costs. Power is not an unlimited resource, and as the demands and complexities of IT increase, so does the need for more power. High-density cabinets are needed that can support 20-45 kilowatts (kW) of power for high-density servers that have a high number of CPUs for intensive workloads. Some hardware, such as blade servers, are more efficient than previous data storage technologies, but consume four-to-five times the energy. While there might be available floor space to expand, the amount of power coming into the building might not be enough for expansion. Cost is another factor to consider. Some companies can move their data center to locations where power costs are lower. Others can't because of network latency. Add to this brownouts, rolling blackouts, and weather-related storms that can cause power outages, and power management becomes a critical function for any data center. 
3. Thermal Management. More equipment and higher densities equals the need for more cooling. Sun Microsystems has data centers in a box and stores them in a cave where the temperature stays 59-degrees Fahrenheit without the need for additional cooling or additional power to cool. Iron Mountain has a data center facility 220 feet underground and uses a natural lake for cooling. Some infrastructure businesses have already invested in and are looking into building data centers under water, to save on cooling costs. Computer room air handlers (CRAHs) and computer room air conditioners (CRACs) need power to operate. Often, data center teams do not run out of physical space, but the power and cooling needed to expand physical capacity.
4. Capacity Planning. Capacity planning is a challenge if you don't have a DCIM tool to automatically discover the assets in your environment. No matter how valiant the effort, relying on spreadsheets, Visio diagrams, and employee knowledge will never be as accurate and up-to-date as a DCIM tool that automatically discovers all assets. Only with a single-pane-of-glass that provides complete visibility into your data center environment can you accurately predict and plan the assets required to support business needs.
5. Business Needs. When IT can't quickly support business needs, business users resort to adding applications to the network or company devices without the knowledge of IT, coined Shadow IT. A DCIM tool gives you a complete understanding of your assets and the dependencies to quickly identify any new devices on the network and to reduce time to deploy and increase accuracy of the implementation.
6. Cost Versus Efficiency. You can't measure what you don't see. A DCIM tool automatically captures the data necessary to make sound business decisions about the assets and the costs of your utilities. Having full knowledge of what is where, how they are connected to the network, their lifecycle, contracts, warranties, ownership, and business dependencies all help to make the right decisions and run a data center with much more ease.
Asset Inventory. Without a complete asset inventory, basing decisions on the monitoring data would be incomplete. A DCIM solution discovers racks, servers, and network equipment including connectivity, power distribution units (PDUs), and applications and their dependencies from the data center to the facilities.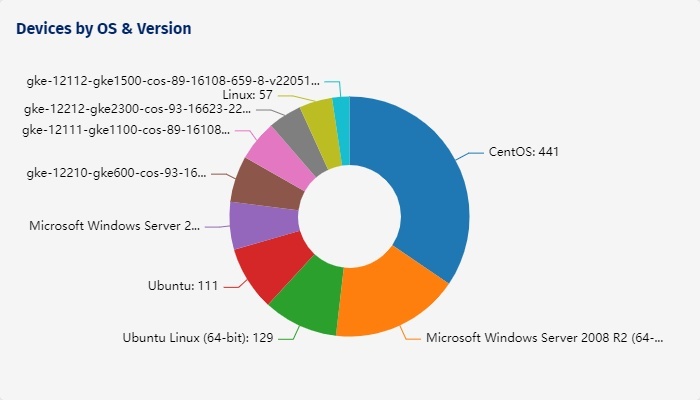 Monitoring. The core of a DCIM solution is to monitor the utilization of equipment and utilities to keep the data center efficient, maximize resources, and proactively mitigate any risks to uptime.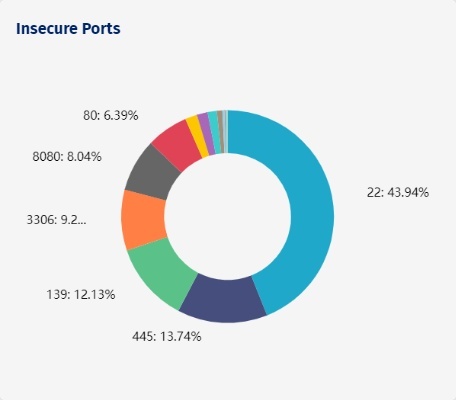 Power Chain and Connectivity. Something as simple as a cable being loose or unplugged in a cabinet or power being out to a row of cabinets is the nightmare of data center managers. DCIM solutions typically monitor the PDUs, branch circuits, and computer room air handler (CRAH) units. With visibility and monitoring of power and connectivity, you can reduce time to identify and remediate problems.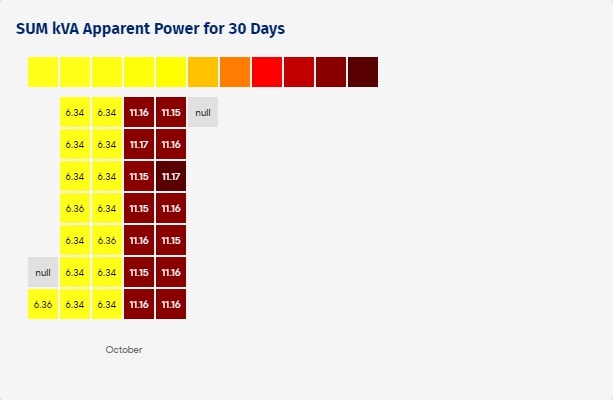 Environmental Monitoring. Controlling hot spots, humidity, and air flow in the data center is imperative to the performance and lifecycle of equipment. Too little cooling and servers can overheat; too much cooling and you are needlessly spending money. A DCIM tool can monitor and measure the environmental factors for optimization.
Reporting and Visualizations. To be able to interpret the amount of data collected, DCIM solutions provide reporting capabilities with real-time and historical data, dashboards, and data center visualization tools with a library of equipment brands and models to easily create room floor plans, rack and row elevations, and diagrams of equipment in racks so that IT staff now have access to data and diagrams that accurately reflect their IT environment.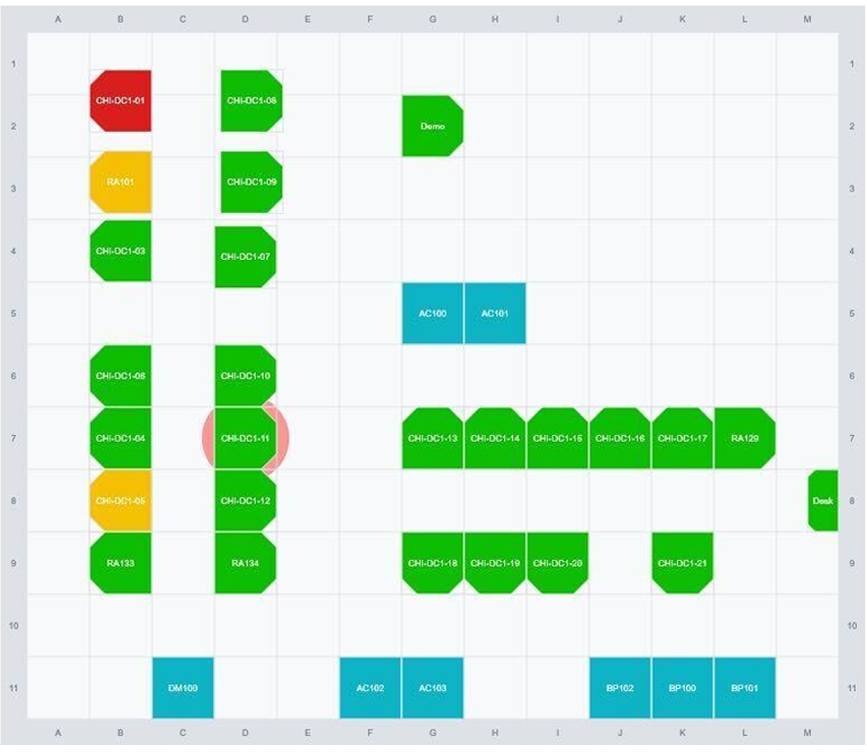 Workflow Management. DCIM solutions have built in workflows that help IT teams to clearly understand the changes, work requirements, and status of tickets. This means they should have a strong integration with your IT service management (ITSM) solutions, such as ServiceNow, JIRA Service Desk, Freshworks Fresh Service, and others designed for handling tickets and workflow. Workflows help improve efficiency, accuracy, and costs associated with IT operations, which in turn leads to data center uptime.
What Is DCSM – Data Center Service Management?
Data Center Service Management (DCSM) applies IT Information Library (ITIL) principles to the design, planning, and delivery of data center operations to improve the execution of change management requests and provide visibility to facility and IT operations teams.
By integrating a DCIM solution with a building management system (BMS) and IT service management (ITSM), you create a DCSM solution that helps you manage and streamline data center processes and workflows to more effectively make changes.
What Is A Data Center CMDB?
Similar to an IT configuration management database (CMDB), but with a different purpose, a data center configuration management database (CMDB) is used to capture detailed data on the capacity and resources that the data center operations team needs to manage the data center. 
The data center CMDB provides near real-time data to address moves, adds, and changes (MACs) so that data center teams can more effectively manage resource utilization, availability, and capacity. The data captured in a data center CMDB is used for change management and ticketing, impact analysis, root cause analysis, legal compliance, and incident management.
A data center CMDB provides a single-pane-of-glass for the data center and other IT teams and typically captures and tracks:
IT asset identification and description data

Hardware and software with their configuration and asset lifecycle

Infrastructure components, including racks, power distribution units (PDUs), patch panels, universal power supplies (UPSs), and branch circuits along with their dependencies and connections

Physical location of assets, including building, room, rack, and server location.

Rack elevations with front and back images

Power and temperature readings, trending, and alerts

Dimensions of rooms and type of floor (slab or raised with weight capacity)

Dimensions, weight, and physical data/power port information of assets

Physical relationships and connectivity for power supply and network interface cards along with capacity of all physical port types

3D visualization of room and rack layouts and connectivity between equipment
Selecting The Best DCIM Tool
Before looking at DCIM tools, you need to identify the objectives you have and the requirements to support those objectives. Other IT teams might have dependencies on the data the DCIM tool collects. As part of the requirements gathering process, invite stakeholders to define the requirements that they need to more efficiently and accurately do their jobs. Once your requirements document is complete, then you can classify the importance of each feature and capability:
Required.

The minimal features and capabilities that must be part of the tool.

Recommended.

The additional features and capabilities that are part of the tool.

Nice-to-Have.

These are features, capabilities, or services that would make your life easier.

Value Add.

These could be additional capabilities that are not typically associated with a DCIM tool.
You probably won't have difficulty recruiting team members to test out the various DCIM tools. To get to a shortlist, consider a wide variety of resources to narrow down the list of tools and vendors.
There are websites that compare software based on user ratings, including ww.captera.com, g2.com and sourceforge.
Device42 Ratings on Peer Review Sites:



If you have access to a paid subscription for technology research and analyst information, this is a good place to start to get an unbiased comparison of features and capabilities. 
Gartner produces Magic Quadrants and Market Guides that evaluate the top vendors in a specific space. Even if your company does not have a paid subscription, these vendors have publicly available blogs posts, webinars, and press releases that can provide some information to get you started.
If you belong to a technical association or a social platform with a community of your peers, you can solicit feedback and recommendations from them. Some social sites include:
LinkedIn Groups

Reddit

Association Communities and Social Sites
A vendor's customers have already performed some level of investigation about the vendor. Named case studies on a vendor's website can tell you how a current customer solved for specific use cases, but the information in a case study can also identify what features or capabilities are not being highlighted. This might indicate that it is not one of the key strengths that the vendor offers or maybe it was not a required feature for the customer. Some vendor websites provide comparisons of their capabilities to the competition. This information might only be available once you begin discussions with a vendor.
Now that you have evaluated the tool, spoken with the account representative from each company, and perhaps some current customers, it's time to look at the time-to-value of each solution. The excitement of a nice-to-have or value-add feature quickly diminishes when vendor pricing comes into the picture. 
Don't let cost only drive your decision. Look at the value and return on investment (ROI) of what you get in return. Additionally, the DCIM capabilities that you need today, might not support what you need a year from now. Some DCIM tools are now automatically discovering and inventorying assets all the way to the cloud. Your company might not have a very large cloud footprint, but what will business require in a year or two years?
Data Center Management Certifications
Cisco
Cisco Certified Network Associate (CCNA) Data Center exam covers networking fundamentals, IP services, security fundamentals, automation and programmability. The CCNA Data Center certification validates that you have the skills required to manage and optimize today's most advanced networks. The CCNA Data Center certification is ideal for professionals with one to three years of experience.
CNet offers a variety of data center professional certifications to understand the center's physical infrastructure, operations procedures, sustainability, and systems, including Certified Data Centre Design Professional (CDCDP®), Certified Data Centre Management Professional (CDCMP®), and Certified Data Centre Sustainability Professional (CDCSP®).
Data Center Practitioner (DCP)
Data Center Practitioner (DCP) covers all the fundamentals on how, why, and where data centers are being built with a focus on energy efficiency and sustainability. Students spend 42 hours with expert instructors and other industry peers gaining a valuable, communal educational experience.
Data Center Trade Association (DCA)
The purpose of the DCA certification scheme is to provide an industry led, widely adopted recognition of a data centre's designed purpose, its operational integrity, energy efficiency practices, and site access security.
EXIN-accredited Certified Data Centre Expert (CDCE®) is ideal for IT managers and data center professionals involved in building and relocating critical infrastructures and data centers.
Global Skills X-Change Corporation (GSX) 
Funded by the U.S. Department of Labor's Employment and Training Administration, an industry-wide process was executed to develop a list of the key knowledge areas every Mission Critical Operator must have to be effective, including maintenance, reporting, and incidence response. Global Skills X-Change Corporation (GSX) manages the Certified Mission Critical Operator (CMCO) program and the Certified Mission Critical Professional program (CMCP) program. These credentialing programs were built to address the complexities of data centers and other mission critical facilities.
Juniper Networks is a leader in networking, and its training division, Juniper Education Services, offers certifications in data centers, enterprise routing, switching, and shifting tracks. Juniper Education Services offers a wealth of learning options to help you get started on Juniper Networks solutions, including.Certified Professional Data Center (JNCIP-DC).
Set up in 2014 as a joint venture between the UK Government and outsourcing giant Capita, Axelos was acquired by PeopleCert in July 2021. PeopleCert is dedicated to being the world's most respected provider of global best practice, including IT information Library (ITIL) certifications as well as other IT Certification.
Uptime Institute's Tier Standards and the associated certifications are globally recognized standards for data center reliability and overall performance. Uptime Institute's Tier Standard Certification is the industry standard for design, construction, and on-going operations.
VMware has offered more than 16 data center certifications to more than 100,000 professionals. The VMware Certified Professional 6—Data Center Virtualization (VCP6-DCV) certification bridges the gap between cloud management and classic data center networking. VMware also offers other professional courses: VMware Certified Advanced Professional 6.5, Data Center Virtualization Design (VCAP6.5-DCV Design), and VMware Certified Design Expert (VCDX6-DCV).
Future of Data Center Management
Will cloud computing kill the data center? Depends if you put the emphasis on "data" or "center." If we review Gartner's definition …"this department and all the systems resided in one physical place, hence the name data center," then the future definition will need to accommodate all infrastructure where data is stored, processed, and managed, but "data center" management is here to stay.
Infrastructure has evolved from the traditional four walls of a data center to a virtual one. Whether the infrastructure is on premise, in the cloud, in a colocation facility, in a micro data center, or on the edge will require a team to ensure uptime, efficient operations, change requests, and cost savings. 
To do this, DCIM tools will need to have visibility and management of all infrastructures, integrate with other IT operations systems, including building management systems (BMSs) and IT service management systems (ITSM), so that there is a bi-directional flow of data between them. As the complexity of IT continues, data will need to be shared to improve incident response among IT operations teams, but also to identify dependencies to reduce the risk of change requests.
From there, DCIM tools will need to integrate directly with artificial intelligence for IT operations (AIOps) and predictive analytic tools for remote sites.
This challenge is further complicated by the fact that managing the infrastructure is not accomplished via a single toolset, but rather by domain-specific products that must integrate into the overall IT workflow. Going forward, DCIM users will be looking for superior integration between other artificial intelligence for IT operations (AIOps) and IT management tools (e.g., asset, workflow, inventory, change and performance tools), as well as an improved ability to track and visualize remote assets. Enhanced predictive analytics for remote sites will also be expected, as well as a simple method to implement and extend coverage of those sites.
As DCIM tools evolve to meet business needs, business stakeholders will want more financial insights into the costs associated with IT infrastructure management. Some companies charge back IT operations to the business units that it supports. There is no real measure of the costs versus the actual charges for IT equipment and services. As margins get smaller and companies look for operating efficiencies to help with costs, business leaders will want to know exactly what their costs are.
Drones, food delivery robots, and devices with sensors that require a firmware upgrade, regular maintenance, or battery replacement will need to be identified, tracked and the lifecycle managed. DCIM is the logical operations team for this new working world.