Device42 Software Download
Get the most advanced IT discovery, dependency mapping, and inventory software.
Download Device42 and see your entire IT infrastructure, in one place, for the first time!
Accurate visibility across the entire IT stack, end-to-end, is the foundation to be able to do everything, including DCIM (Data Center Infrastructure Management). To effectively manage IT, you need complete visibility across your physical network devices, servers, mainframes all the way to the cloud and containers – and the dependencies across these resources—so that you can accurately assess their impact.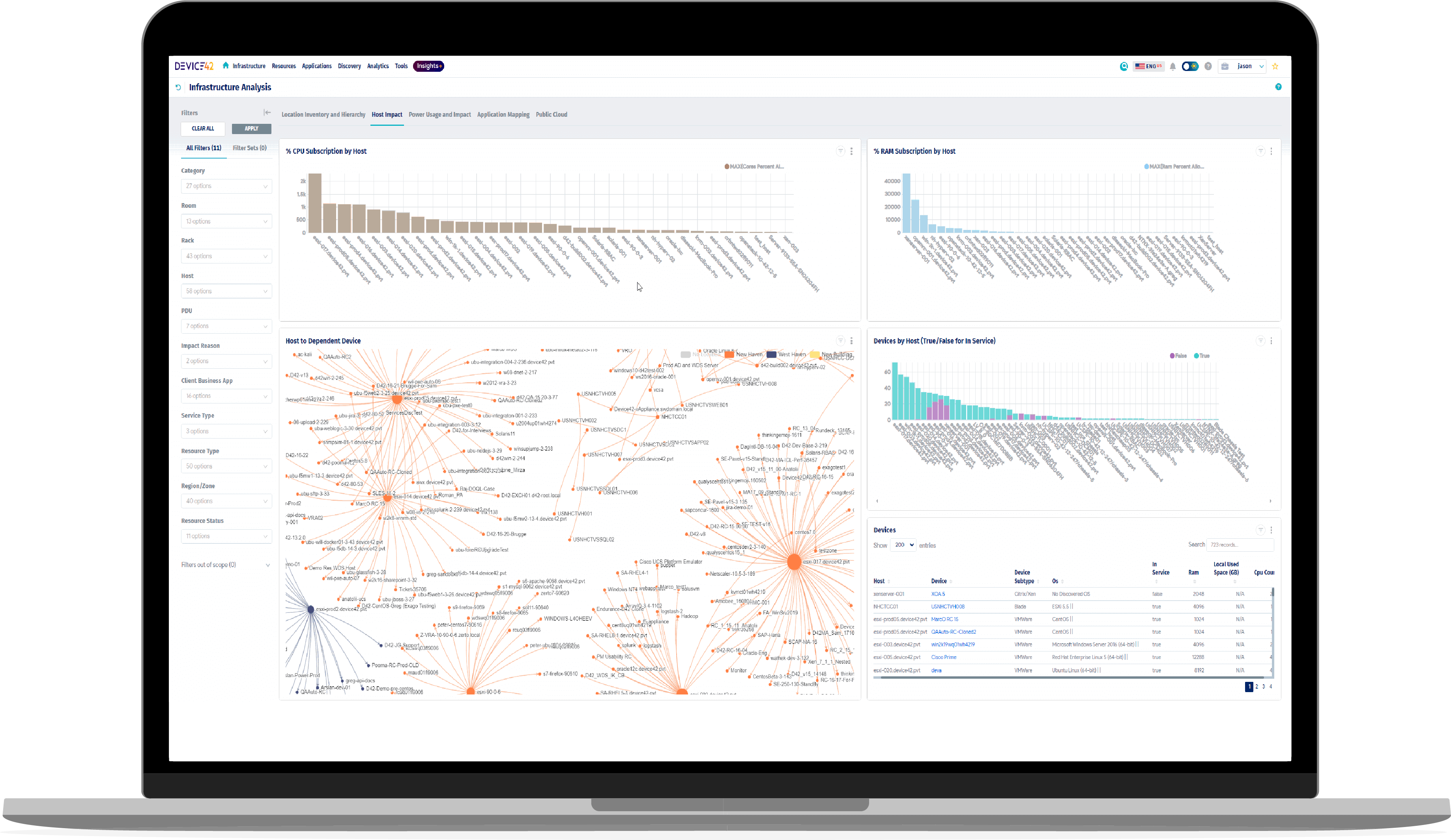 Achieve Cloud Migration with Ease–Your Single Source of Truth for Before, During and After Migration

Run Your IT Better and Deliver IT Operations Excellence 24/7

Meet and Maintain Compliance & Audits
at all times
The Most Comprehensive
All-in-one Solution
End-to-end hybrid infrastructure discovery
Application and device dependency mapping & visualization
Automated and accurate discovery and visibility into storage resources
Built-in CMDB with the freshest and most accurate data
Hardware inventory management
IP Address Management (IPAM)
SSL Certificate Management
Affinity Group auto-discovery and dependency mapping
Drag & drop Data Center layout, rack and patch panel diagraming
Out-of-the-box Integration with 30+ other IT solutions
Leaders Choose the Leader