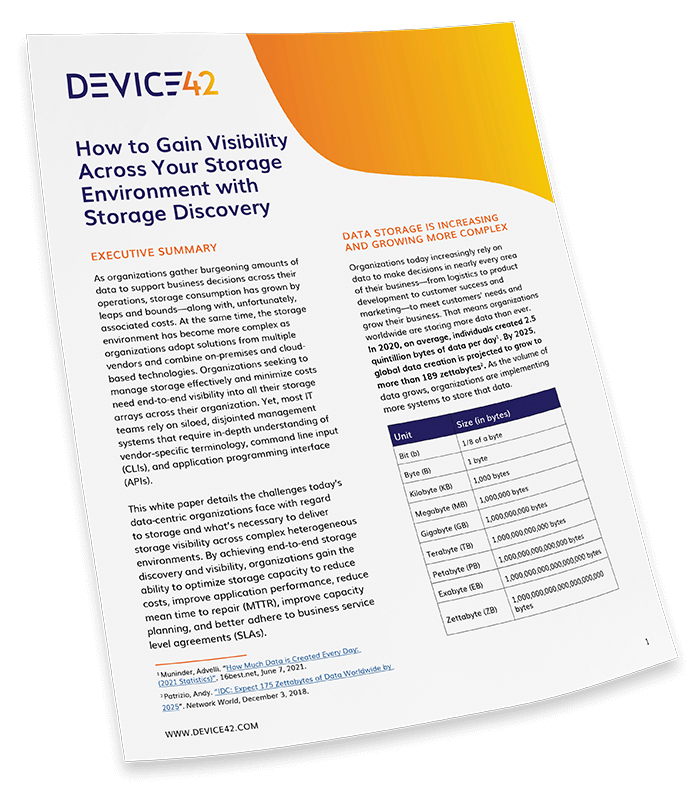 Learn How Device42 Storage Discovery Works for You
Device42's Storage Discovery provides unprecedented enterprise storage visibility by mapping the relationships between physical disks, LUNs, storage pools, physical machines, and Virtual Machines.
This white paper details the challenges today's data-centric organizations face with regard to storage and what's necessary to deliver storage visibility across complex heterogeneous environments. By achieving end-to-end storage discovery and visibility, organizations gain the ability to optimize storage capacity to reduce costs, improve application performance, reduce mean time to repair (MTTR), improve capacity planning, and better adhere to business service level agreements (SLAs).