Device42's Integration with Freshservice 
Populate and Maintain your Freshservice CMDB with Device42
Easily populate your Freshservice CMDB with CIs and IT Assets discovered by Device42's comprehensive IT inventory. Take advantage of Device42's enhanced asset discovery and tracking capabilities and sync CI details to the Freshservice Configuration Management Database (CMDB).


Device42's comprehensive agentless autodiscovery [with optional agents] and remote collectors can be used in any combination to automatically maintain an accurate inventory of your physical, virtual, and cloud servers, containers, network components, software, and services as well as critical inter-relationships and interdependencies. Scheduled syncs automatically keep Freshservice CIs up-to-date, or quickly refreshed on demand
Sync and Natively View All CI and IT Asset Details in Freshservice
See complete details about all of your CIs across your IT infrastructure when Device42 is synced to Freshservice
Populate information about all devices, software components, software in use, affinity group relationships, and business application relationships directly into the FreshService CMDB
Easily tie your IT assets to related service requests, and view any problems that may be associated with a CI with a click, just like you're used to
Need to do a one-off sync? No problem with options to manually kick off a sync that rapidly returns results.
Get a full sync history report and also details on data mapping directly within your FreshService UI.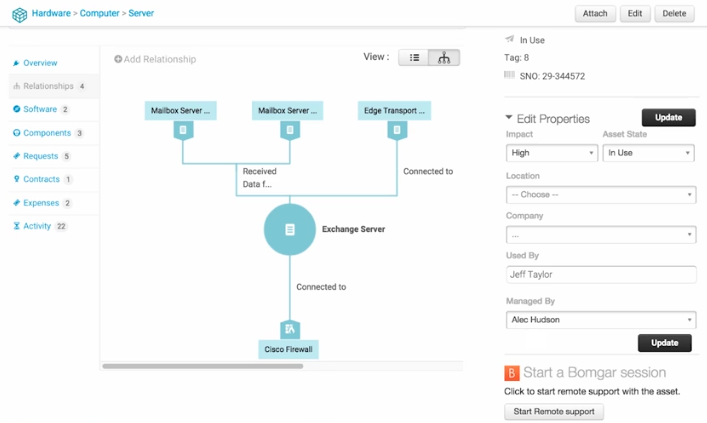 Associate Synced CIs with Freshservice Requests
Easily choose and associate configuration items synced from Device42 with your Freshservice ITSM tickets

Manage synced configuration items natively within Freshservice

No need to learn new workflows – Use what your team is already familiar with
Native Dependency Visualizations
Understand how your IT assets and devices interact with each other
Powered by synced Device42 CI and inter-dependency details, natively viewable within Freshservice!
Ensure proposed changes won't negatively affect other services without your knowledge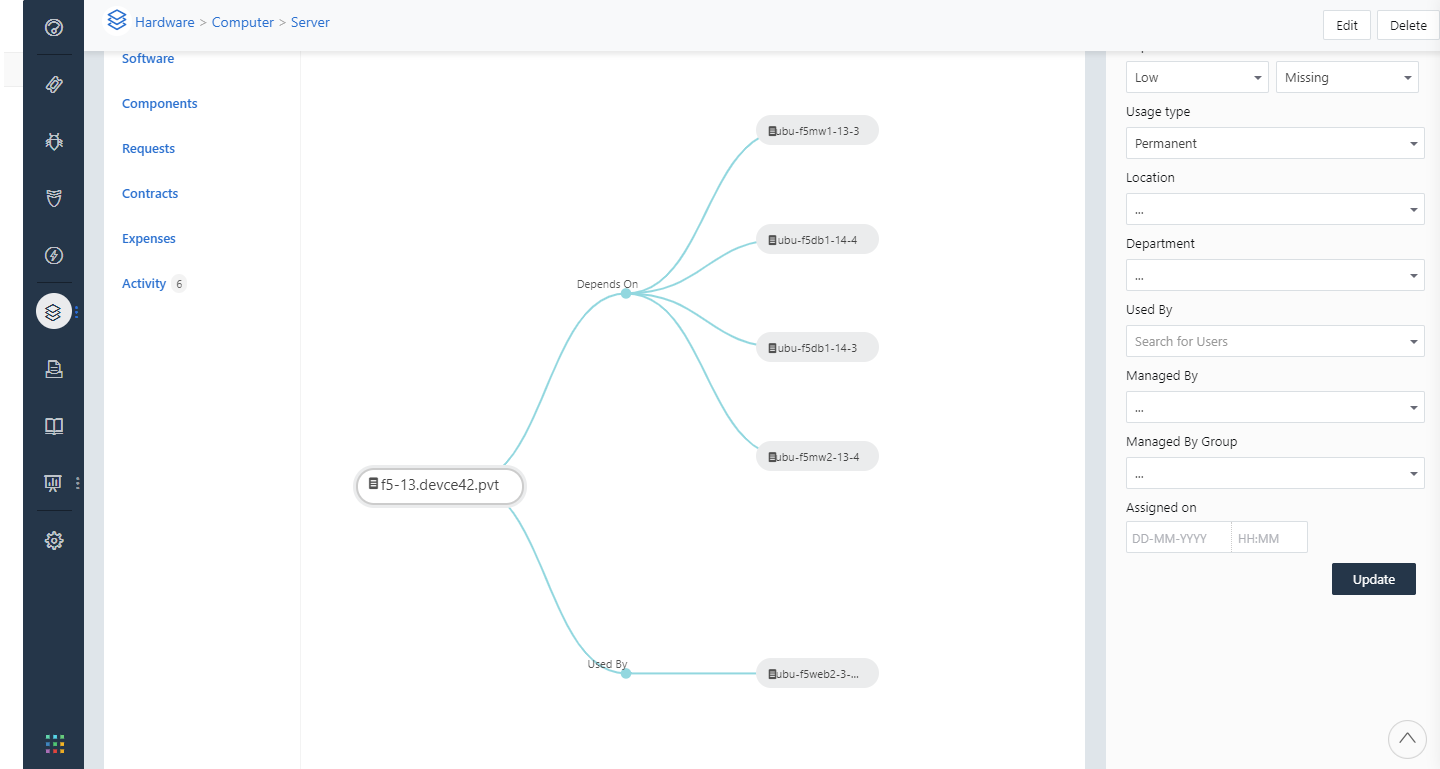 Customize and Automate Workflows
Automate the process of syncing your data from Device42 into your FreshService CMDB by scheduling the sync to run at a time that works best for your organization

Build workflows to automate actions around any infrastructure change, e.g. approve a ticket to build a new server, or obtain the next free IP address and kick off your build automation

Open or transition a ticket in Freshservice when the criteria you describe are met, and create category rules that auto-assign tickets to the correct groups
Download the latest version from the Device42 Github Page. While you're there, check out our other integrations!