The First-of-Its Kind
IT Discovery & Reporting With Actionable Insights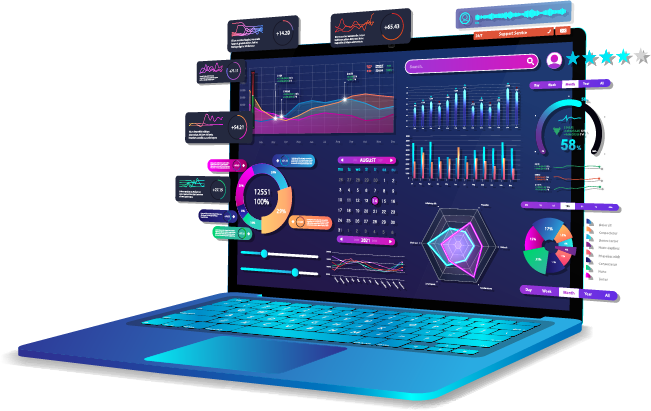 You don't have to be a data scientist to create a data-driven IT organization.
Insights+ is your data in action ─ empowering your people and elevating their
performance by leveraging the breadth and depth of our discovery solution
through a fully integrated set of business analytics tools and capabilities that
culminate in intelligent visualizations so that you can: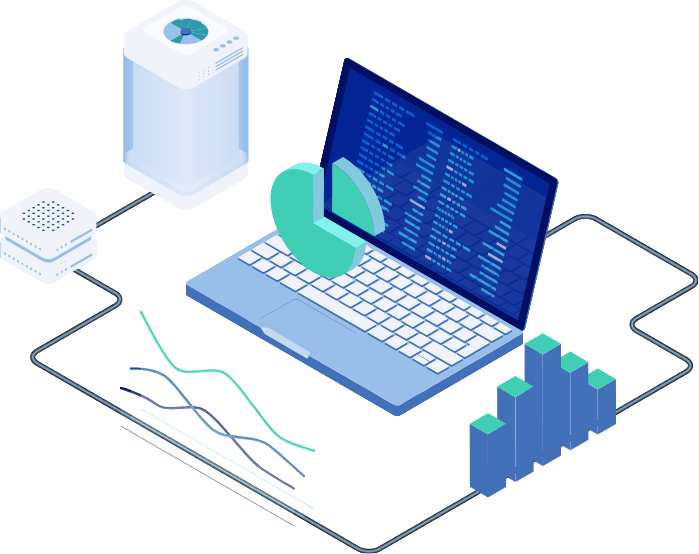 Completely identify resources from the data center to the cloud for greater understanding of your IT environment.

Jumpstart your ability to gain immediate value with out-of-the-box and customer-proven dashboards and reporting.

Automatically map applications and the interrelationships and dependencies to perform your day-to-day tasks more efficiently.

Quickly model data to pinpoint trends and solve problems
faster and better.

Visually depict complex data sets to make informed, intelligent decisions.
Quickly Identify Trends to Improve Decision-making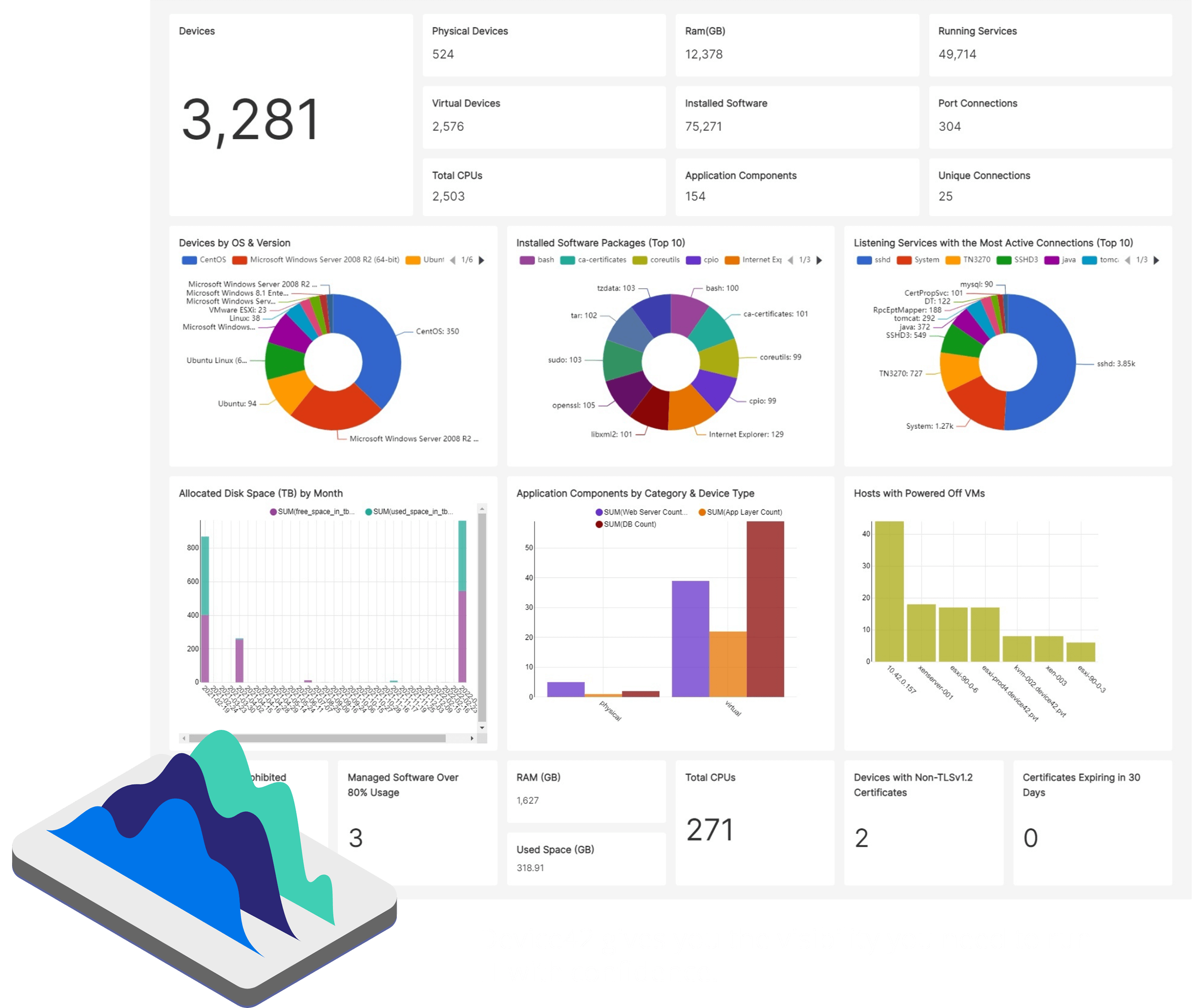 The Dashboards and Visualizations of Insights+ presents your structured and unstructured data across your IT infrastructure with renewed visibility, driving actionable intelligence through out-of-the-box and customer-proven dashboards and reporting.
You can also customize analytics with Insights+ to create dashboards and reporting that give you total visibility and insights into your business.
Simplify the Complex to Gain Meaningful Insights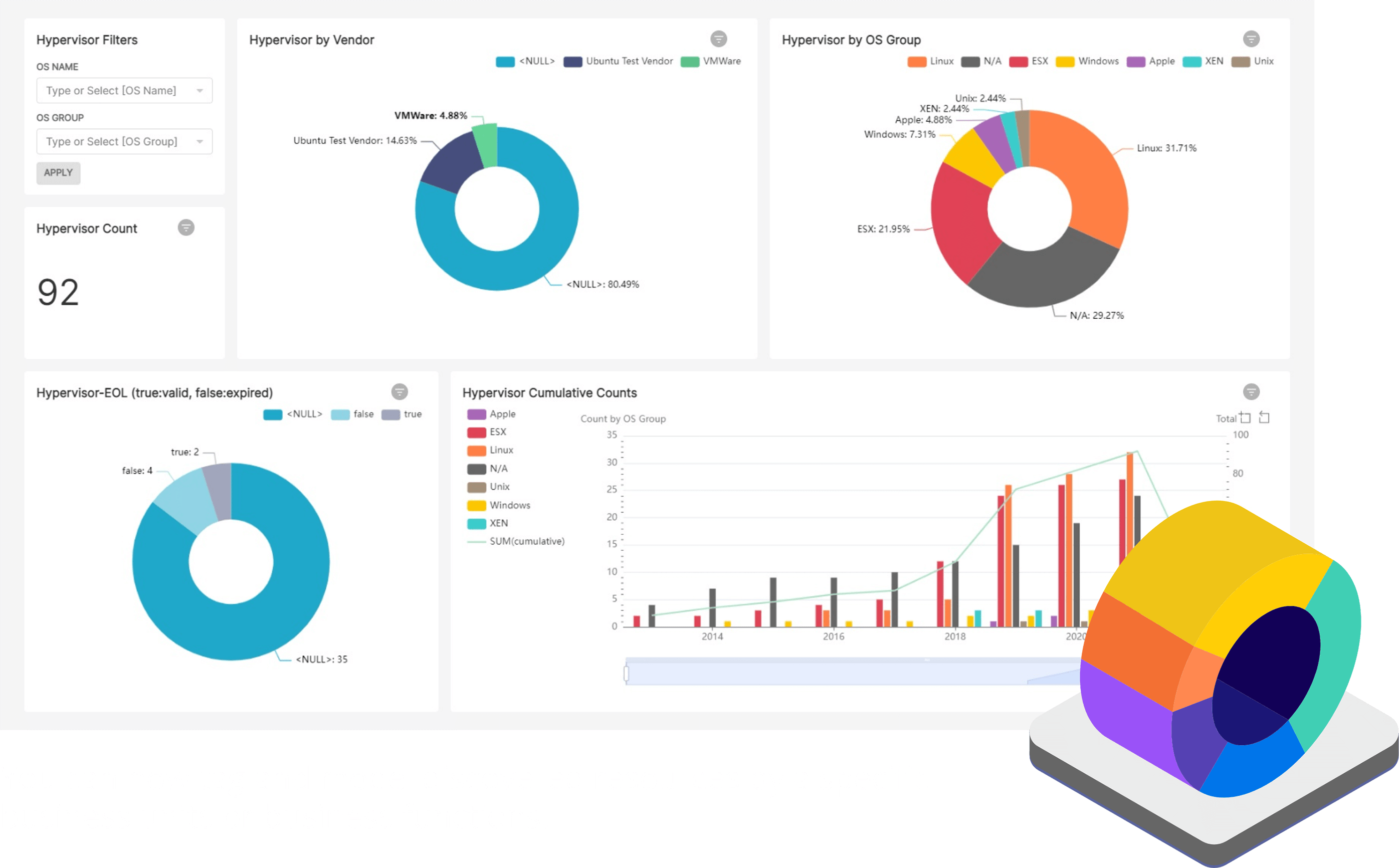 Insights+ provides you with Data Build Blocks (DBBS) to aggregate and model IT data based on pre-defined business use cases.
The out-of-the-box building blocks help you drive change or adjust your business and operations functions In conjunction with dashboards, so you don't have to be a data analyst to predict the future.
Boost IT Efficiency with AI-based and Automated Data Normalization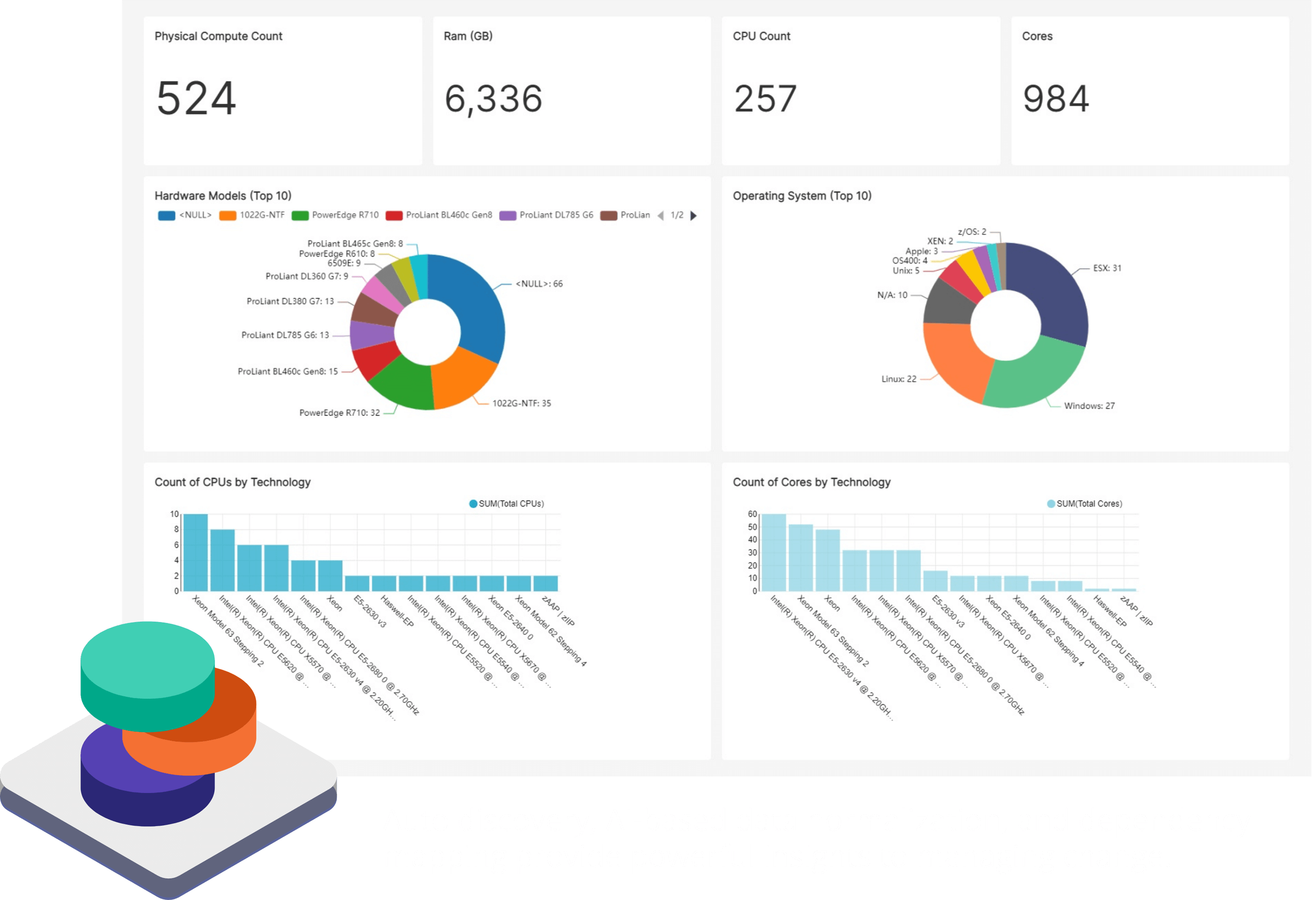 Device42 AI Engine Data Normalization Service removes the complexity of discovered assets with automated normalization and categorization increasing ITOps efficiency and enabling consistent reporting and cross-organizational communication.
Accelerate Problem Solving to Improve Mean-Time-to-Repair (MTTR)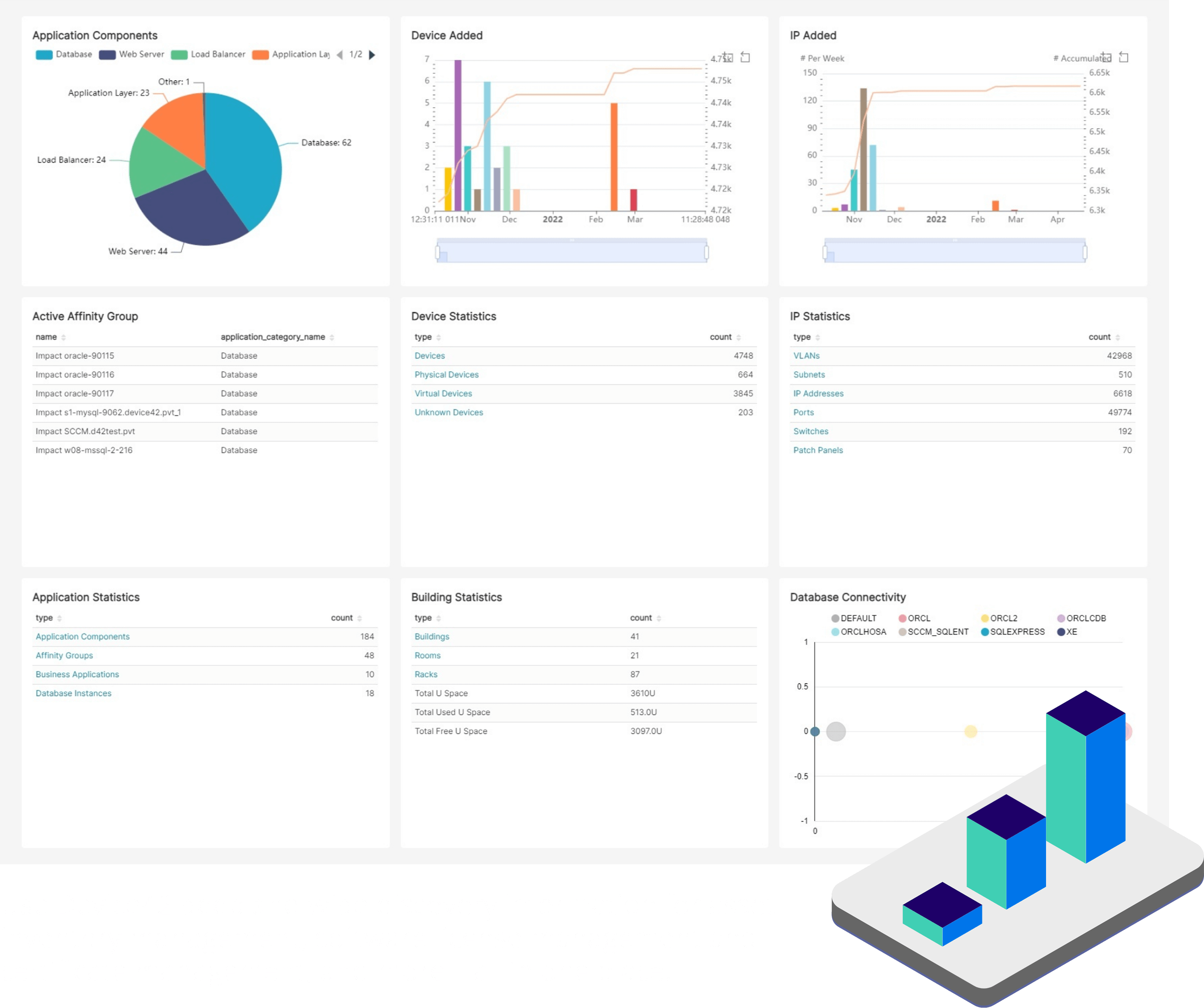 Insights+ Application Dependency Mapping gives you the power to run IT with confidence based on a realistic, visual representation of your infrastructure environment, showing the interdependencies of resources and applications.
The automation gives you the ability to look at data with business-function-level visibility to solve problems faster when downstream and upstream resources are known.