Enterprise Password Management
Device42's enterprise IT password management software centrally and securely manages shared passwords used between IT teams.
Auto-generate secure passwords
Automatic logout on inactivity
Easy search features
Securely Copy passwords to clipboard without displaying them
Optionally assign password to multiple devices
AES 256 bit encryption for both storage and backup
Permission control per password
Optionally store as non-retreivable 'Burnt Secrets' or externally with CyberArk integration
Password are not in HTML views and are only retrieved when requested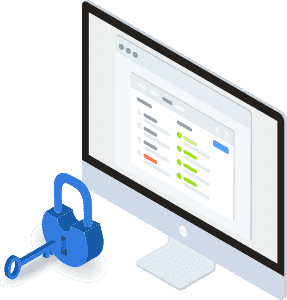 Granular Permission Control
Device42's network password manager controls who can view and change passwords at the global or per-password level:
Users who can view the password
Groups who can view the password
Users who can view and edit the password
Groups who can view and edit the password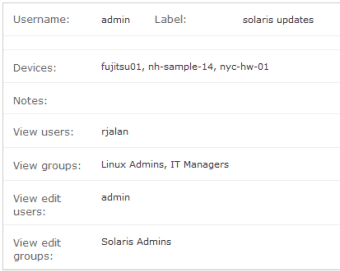 Secure IT Password Generator
Device42's password generator creates auto-generated long, strong, and unique passwords that provide optimal password security.
Generate strong, random passwords
Custom security settings for generating passwords (Quantity of uppercase, lowercase, special, and digit characters)
Password History and Audit Trail
Device42 password and history audit trails ensure that every password change is recorded and tracked ensuring full visibility and fail-safe password tracking.
Device42 logs all actions, providing a built-in, searchable audit trail
Password related actions are logged: adds, changes, deletes, and even password viewing is logged
History is easily accessible via the centralized reports menu, or via the history button found on each password page
All prior passwords are retained in an encrypted fashion