When it comes to discovery, Device42 is a full-stack agentless discovery and inventory platform. Using a variety of methods, we talk to your devices to provide you with all the relevant data about what's discovered. New device types become available all the time.
To fast track the process, and also have users choose what MIBs map to what fields, we have added a new way to generate SNMP output. With this new method, you can choose the MIB files when you create an SNMP output, and do the mapping that best suits the device. In turn, we can turn around the discovery of devices by up to 50% faster.
How Do We Do This?
You control what is discovered. Using the Generate SNMP Output form in the Appliance Manager, you provide the information we need to quickly deliver new SNMP device types, plus map MIBs to attributes you want Device42 to discover via the wizard.
New Requests Are As Easy As 1-2-3!
To submit a new SNMP discovery request, navigate to the Appliance Manager.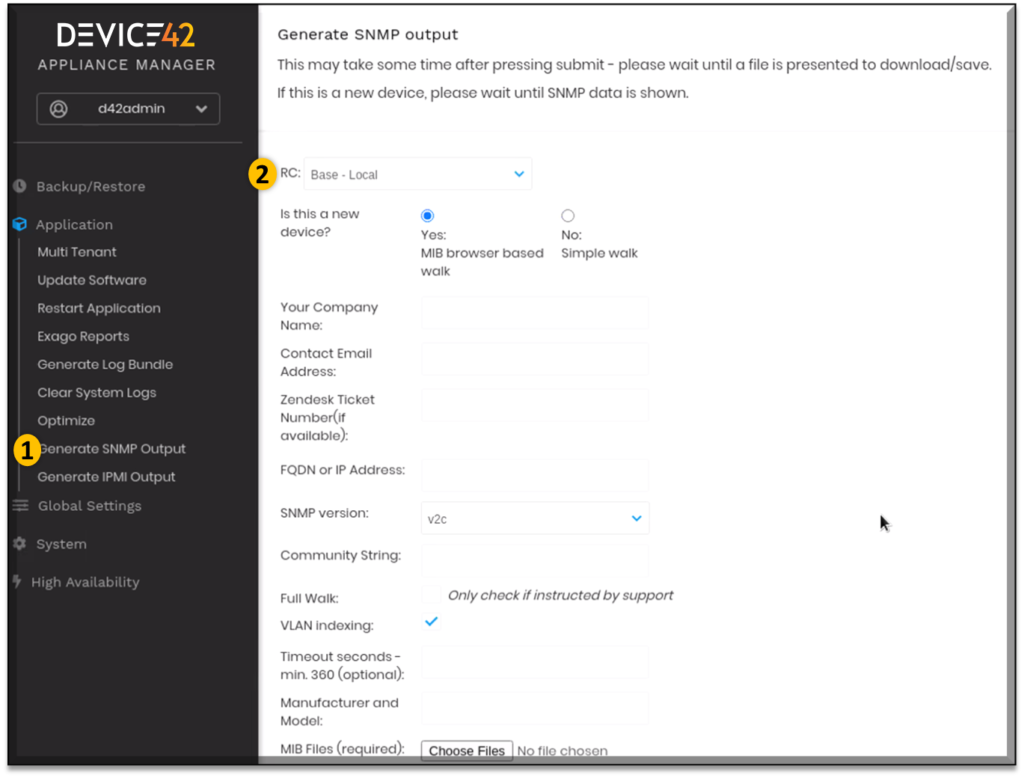 Choose Application on the left navigation and select Generate SNMP Output.
Complete the form with all necessary information and simply attach your MIB files (no archive files). It will take a few minutes to walk the device and map the results to the MIB files.
After the MIB files have been mapped, it will present the found, standard discovery data and optional data fields. Select the found, standard discovery data that you want.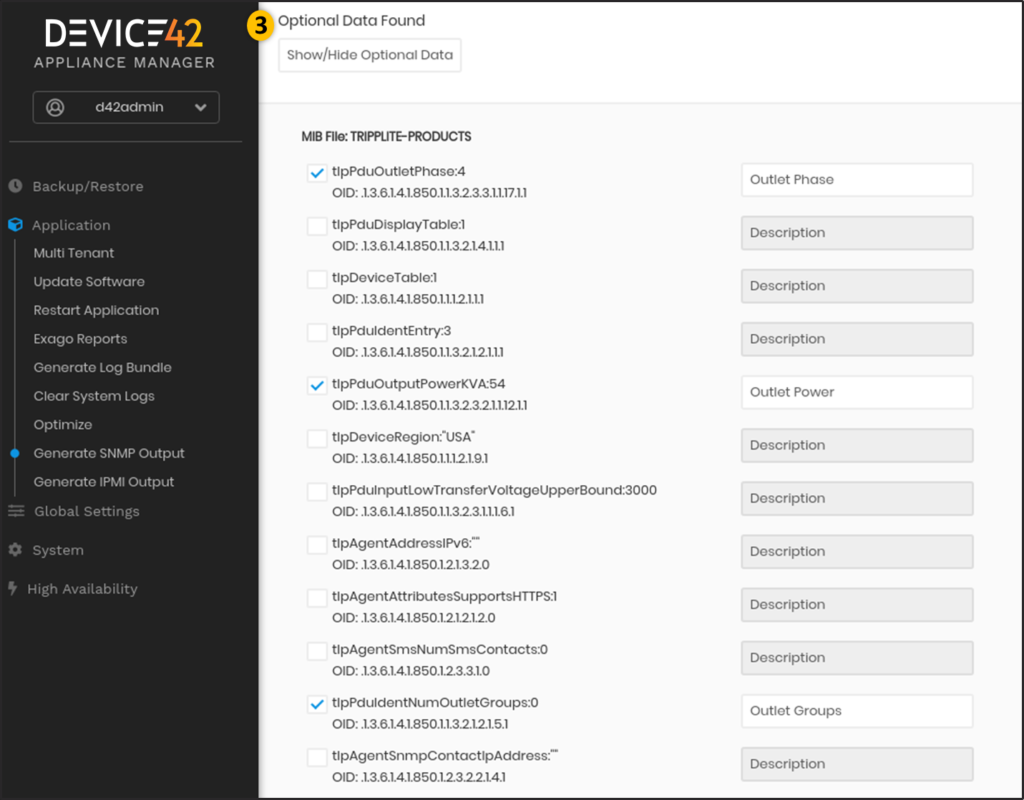 If there are any optional data fields needed, include a description in the text box that appears after you select the box next to the data field.
The request is sent via upload.device42.com to our engineering team. A Completion Page will appear after the request is submitted, our team will be alerted, and our backend processes will begin.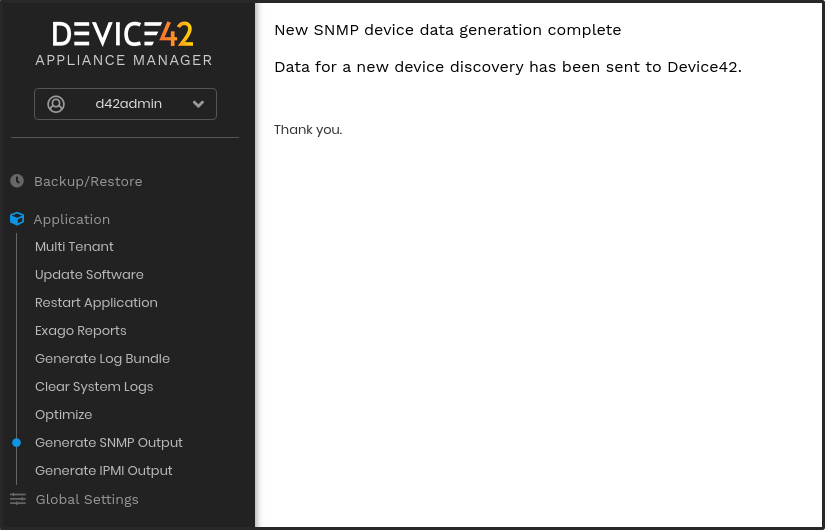 If your D42 instance is not allowed to connect there, you will be prompted to download a file that you can send to us via support portal or by emailing to [email protected]
Device42 is continuously working on improving the way we support our customers and this is one more step in helping our users establish a true single source of truth for all IT assets.
By Kayse Horton – Product Manager at Device42. Want to ask me a question? Reach me directly here.