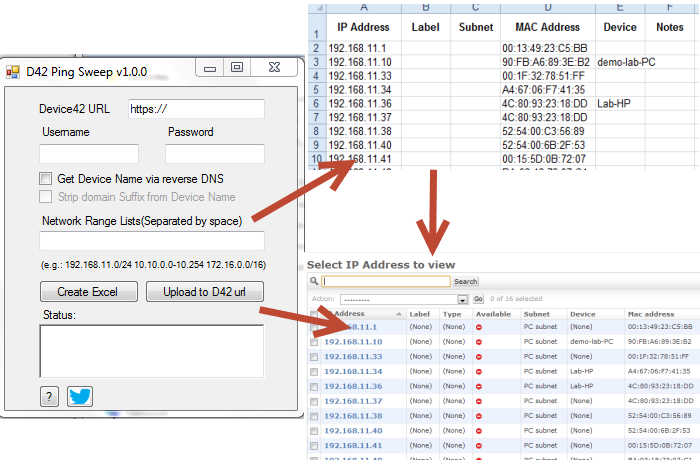 Keeping your IP information up to date is crucial for day to day IT operations.
D42 ping sweep utility is a one step closer to make the documentation easier. This utility calls nmap in the background to do a ping sweep and parses the results into an excel file or uploads to the device42 appliance directly.
The utility is open source and free and you can modify / contribute to the source code. This is licensed under GPL 3.0.
Generated excel sheet is already formatted to be directly imported in device42 appliance.
There are no options to schedule this for now, but we have that on our road-map.
Time stamps for IP addresses were added in v2.4.0 and now you can keep tab on what IP addresses have not been updated in a while and either delete those or mark those available in device42 appliance.