What to expect in v16.10.00:
Improved discovery for legacy midrange and mainframe with additional AS/400 and z/OS features
New Discovery support for Huawei FusionServer
Device42 knows that all organizations leverage a mix of modern and legacy systems, and it can be challenging to normalize IT Operations and transformations due to the differences between these systems. To that end, Device42 has enhanced our ability to discover details on these legacy systems so your teams can more easily manage them. Release v16.10.00 achieves this by improving our AS/400 midrange discovery to now include more comprehensive details about space availability, software details, and more. Additionally, we have improved our mainframe coverage by introducing improvements to z/OS discovery which will improve information discovered about the device, services, and available space.
Please find additional details on these improvements below:
AS/400 Discovery Updates
FTP support – this allows Device42 to pull in additional discovery details and no longer rely on the Telnet method of discovery.
Software discovery – this supports all licensed software that IBM registers as installed, and if you use FTP-based discovery, it includes software versions as well. This encompasses different programming languages installed, datastore information, and additional dependencies or tools installed.
Disk Space discovery – gets the ASPs (Auxiliary Storage Pools) of the machine (capacity and space used) and stores the disk information as mount points attached to the device.
Tape Drives discovery – these now come in as mount points with tape drive name and model number.
Lines of code on the machine discovery – the total lines of code, including system files and user files. This information is stored in the extra fields DOQL view in Device42.  (Note that this can increase discovery time depending on the number of  lines of code.)
Improved Service Port collection – to match services to specific jobs on the machine.
z/OS Discovery Updates
The number of zIIPs (IBM z Integrated Information Processors) and number of zAAPs (IBM z Application Assistance Processors) – come in as parts on the device record.
Disk Space – the number of drives, their capacity and space used (in TB) come in as mount points on the device. (Note that collecting disk information requires access to the STGADMIN.IDC.DCOLLECT profile.)
Current TSO Users / Current TN3270 Connections / GCP Processor Capacity in MIPS – come in as device extra fields.
DB Managers for DB2 & IMS/IBM MQ Managers – a list of MQ Managers currently executing. This data comes in as services.
Note: The z/OS discovery update requires a change to the Job Card you enter when you create the discovery job. Use the Job Card statement below when you create your z/OS discovery job (note that MSGCLASS=D is now MSGCLASS=K).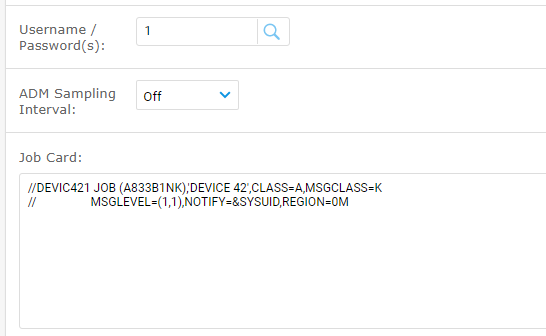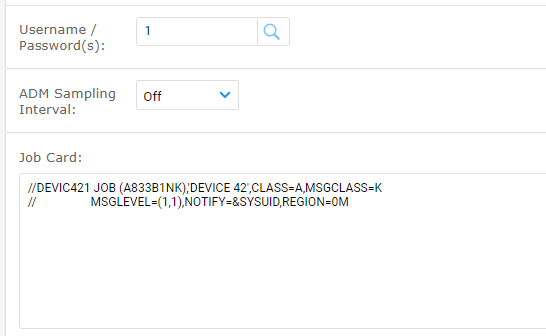 Huawei FusionServer Discovery
Device 42 SNMP discovery now supports Huawei FusionServer 2288H V5 and returns the serial number and includes improved hardware model naming.
---
Latest Device42 update
Current customers, grab the latest update file @ https://www.device42.com/update/
If you haven't tried Device42 yet, download a 30-day free trial!