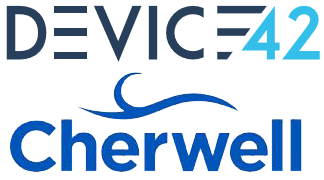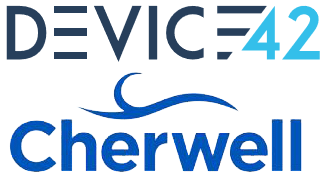 We're excited to announce a new release of the Device42 – Cherwell integration. The integration has been upgraded with the ability to leverage the Device42 Object Query Language (DOQL) to enumerate CIs to be synced to Cherwell. Existing integration users don't need to rush to make any changes, however, if they don't want to. Using DOQL to select which CIs to sync is completely optional, and both DOQL and the RESTful API can be used in a single config file.
DOQL is quickly becoming the standard across Device42's integrations when it comes to selecting CIs, as it gives users greater flexibility and more control over the CIs that are selected, and complex queries can be used that quickly provide only a specific subset of CIs without the need to apply multiple stages of filtering. DOQL offers the full power of SQL, allowing users to transform, map, or concatenate fields together as part of the underlying query, making for a simpler and more efficient translation of data from any range of source CIs to the Cherwell CMDB.
 

Attach CIs to Cherwell Requests and View/Edit CI details

Easily sync chosen CI details from Device42 to Cherwell
View synced CIs natively in the Cherwell CMDB
Create custom workflow that use synced CIs
Enhance Cherwell by syncing data normally not found in Cherwell – from lifecycle details to software serial numbers – populate any desired custom field


Enjoy Better ITSM With Device42 + Cherwell While Bolstering Your DCIM Toolkit With:

Comprehensive agentless autodiscovery
Hardware, software, and services dependency and topology mapping
Resource Utilization data – CPU, memory, disk & network IO information
IP address management, drag and drop rack & cable management, and password management
Advanced server room, rack, and device visualizations
Software license management
Power and environmental monitoring and power control
…and much more!

 
Visit our Device42-Cherwell Integration page for more information, and download now for a better ITSM experience!
---
Download the Cherwell integration from the Cherwell mApp exchange
If you aren't already a Device42 user, get a 30-day free trial