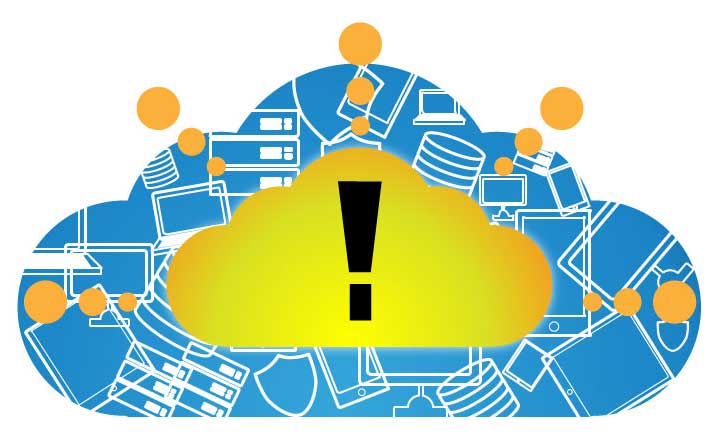 Your IT asset management (ITAM) system should integrate your inventory, contractual, and financial functions in order to optimize strategic decision making and life cycle management within your IT environment.
This type of comprehensive management is critical to any organization, and mistakes here can result in significant financial loss.
IT asset managers must be on top of their game and prepared with modern and effective solutions. However, the following statistics illustrate that many are not.
25% still rely on Excel spreadsheets to track assets.
56% verify asset location only once a year, while 10-15% verify only every five years.
Staff spends 10+ hours weekly to resolve data accuracy issues.
Is it possible that you might need help with your ITAM? Review this checklist to find out.
1. Stand-alone systems or integrated platform?
Your ITAM solution should enable your organization to consolidate legacy systems and automate the full asset lifecycle. An effective solution should deliver critical visibility to support insightful decision making, save your organization money, and improve utilization by driving overall efficiency that reduces unplanned expenses.
You might need help if you are still operating with a stand-alone ITAM strategy. Consider making the transition to a fully integrated suite of applications.
The benefits of merging data and processes together into one cohesive platform can combine ITAM with workflow. Having your ITAM on an integrated platform enables you to automate and align workflow activities with control processes. Examples include the following:
Notifying purchasing to replenish stock upon reaching a predetermined level.
Creating alerts when unauthorized software is installed and display remedial instructions.
An integrated platform can also enable analytics. It makes it easy to access and analyze any type of data. Any authorized person can access reports with powerful visualization tools and dashboards, eliminating the need for specialized report administrators.
More advanced platforms contain drag-and-drop features which enable mapping buildings, rooms, and individual racks visually. Heat maps enable you to understand resource usage at a glance. Features like these can revolutionize your function as an IT manager.
2. Do you operate as a lone ranger or do you seek management buy-in?
Everyone wants to consistently optimize their operations. While optimization is, in fact, critical to your ITAM success, it is not something you can ever cross off your to-do list.
You must maintain vigilant attention toward driving efficiency. For an IT asset manager, this means changing from simply collecting and reporting data to automating the data reporting process and taking the next step to extract powerful business intelligence from auto-discovered IT assets.
You might need help if you haven't obtained buy-in from management.
The many daily pressures placed upon an IT asset manager, like operating at maximum efficiency and preparing for audits, require substantial resources. Accordingly, IT asset managers must obtain buy-in from management. Their backing is critical if you are to optimize the ITAM function.
3. Are you operating with the necessary information?
According to one study, nearly 66% of IT managers have an incomplete record of their IT assets.
Realizing your own outdated or underutilized equipment or operating systems can be humbling, but also powerful.
You might need help if you don't know what IT assets you own or where they are located.
Leverage an automated tool to restructure your tracking process. Take the process one step at a time. Knowing what you own, where it is, and what can be disposed of will be empowering and result in significant efficiencies.
4. How well structured are your policies?
What is your policy for the following:
Asset forecasting? You know bulk ordering will help your budget, but without a process for forecasting, situations are likely to arise that require individual orders that drive costs up.
Software access? When employees request software, change positions, or leave the company, having a structured process in place will save you time and money.
Asset refresh? Your older assets should be reviewed to determine the right time for disposal before their maintenance becomes too costly. How often do you refresh assets? Do you immediately replace your assets upon theft or disrepair? Do you repurpose, sell, or donate older equipment?
You might need help if you have a hard time answering these questions and it might be time to establish clear policies. Well-structured policies for considerations like those listed above can cut costs and reduce security issues.
Based on this checklist, you can realistically assess which areas require additional attention and then take the appropriate action.
Device42 provides comprehensive IT asset management capabilities including powerful asset auto-discovery and configurable asset types to completely document all IT assets across your infrastructure deployment.
To learn more about Device42, download our demo today.