We were pleased to announce the roll out of a number of new and powerful capabilities, including storage discovery in our latest release of Device42 last week. In this blog entry we would like to share two additional capabilities that are very interesting.
But before we get to that, many people seem to wonder about the origin of the name of our company, "Device42", but it should make sense to readers of the science fiction classic The Hitchhikers' Guide to the Galaxy. In the novel, a civilization far in the future builds an enormous supercomputer to answer the question "What is the meaning of life?" After thousands of years calculating, the computer issues its long-awaited answer, the number "42."
While our software does not answer the question "What is the meaning of life", it does seek to serve as an all-seeing oracle that gives total visibility and insight into your enterprise's IT infrastructure.
With that in mind, we are pleased to announce that, in addition to the recent release of full storage discovery across the enterprise, Device42 has expanded discovery capabilities for cloud platform-as-a-service (PaaS) services across major cloud service providers (CSPs). Further, Device42 also now offers greater visibility into load balancers to support and optimize the always-on enterprise.
Enhanced Cloud Discovery
As the proliferation of cloud computing continues to grow with PaaS services, so does the need to have a single source of truth. Today, most IT organizations are forced to maintain multiple tools to get a complete account of the resources in their complex, hybrid IT environment. This includes services delivered through on-premises infrastructure and those delivered through multiple cloud services.
Each of these tools feature a different user interface (UI) and different information presented in a variety of ways. This means multiple tools, siloed data, and a lot of manual work in spreadsheets. At the end of the day, what's missing is a comprehensive picture of your environment with the context of application and service dependencies.
But now with the latest release of Device42, these on-premises resources are now visible together with cloud PaaS services in one place, all in appropriate context, in a single panel view. No more clicking through multiple tools and working with APIs!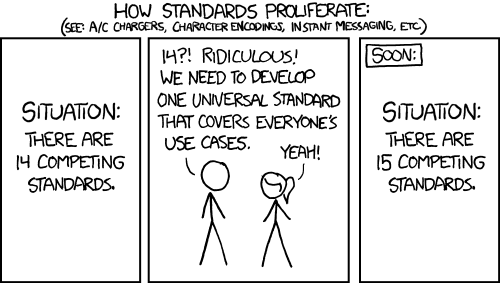 Earlier versions of Device42 already supported Infrastructure-as-a-Service (IaaS) components such as Amazon Elastic Compute Cloud (Amazon EC2) instances, Azure Virtual Machines, Google Cloud compute instances, Kubernetes, and related network components. Device42 also previously included database visibility into Windows-based discovery jobs, servers running the Microsoft SQL Server (a.k.a. MSSQL) database platform, and Oracle databases.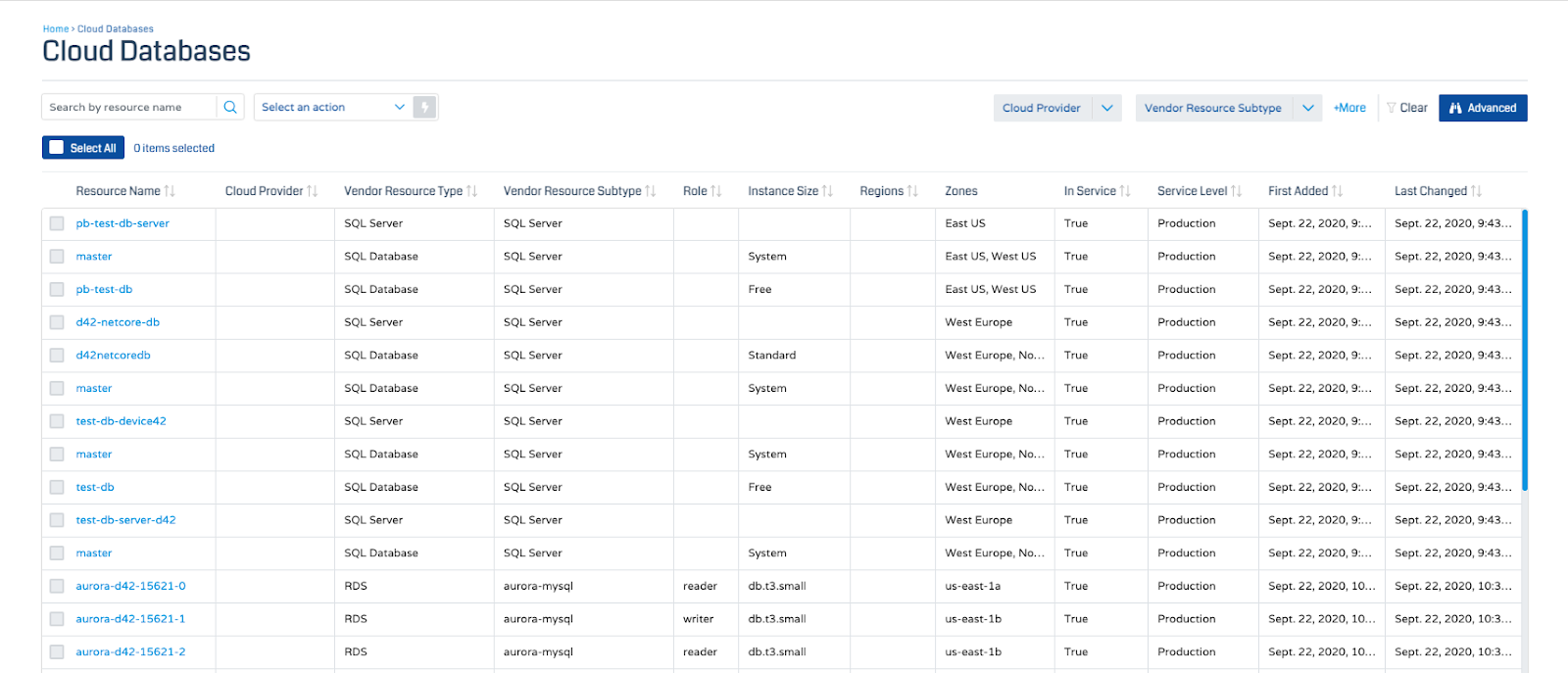 As in the example shown here, clicking into one of the Amazon Relational Database Services (Amazon RDS) clusters provides services details.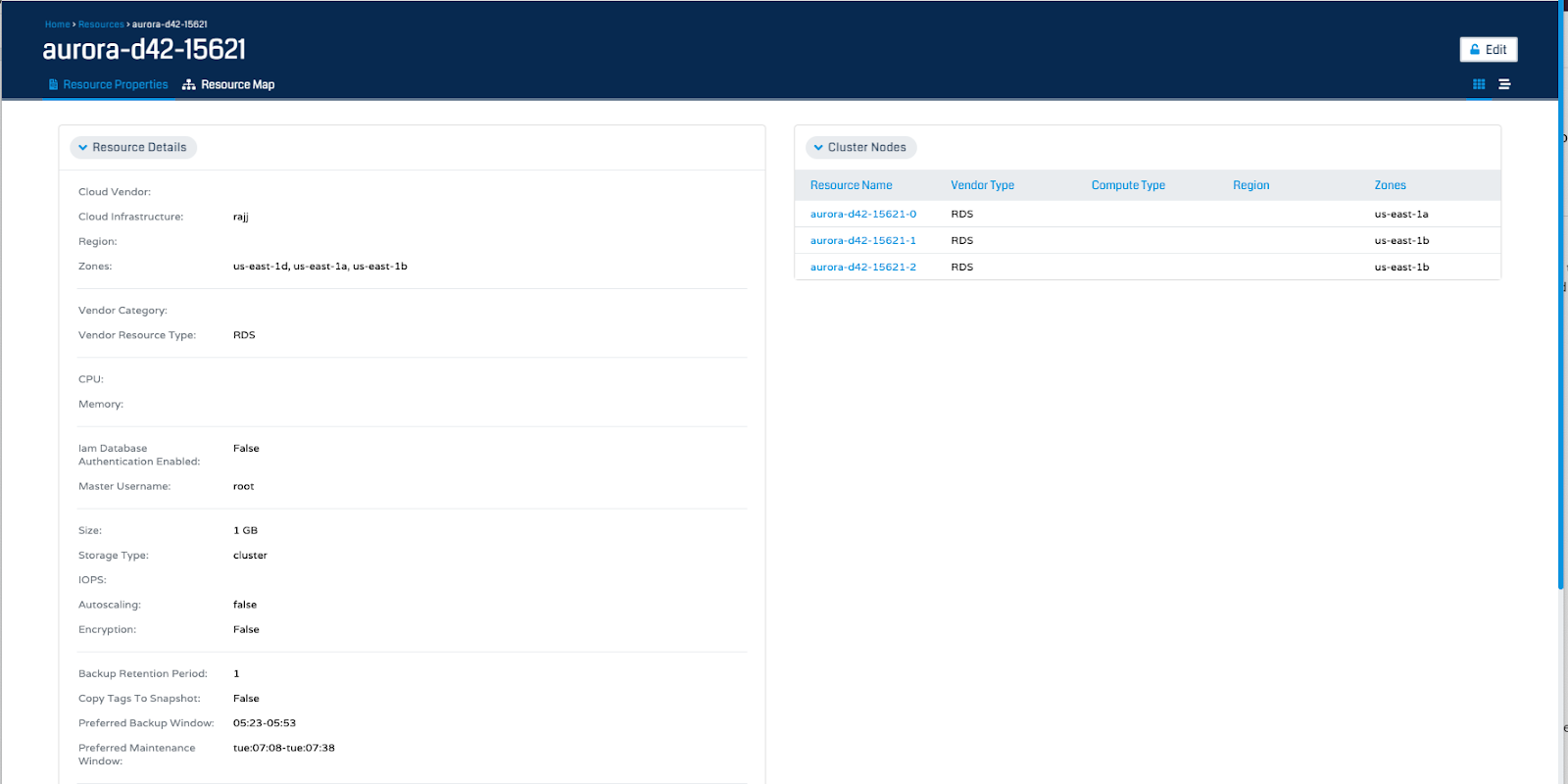 Device42 now also reveals the relationships between Amazon RDSs, in this case the nodes of a cluster.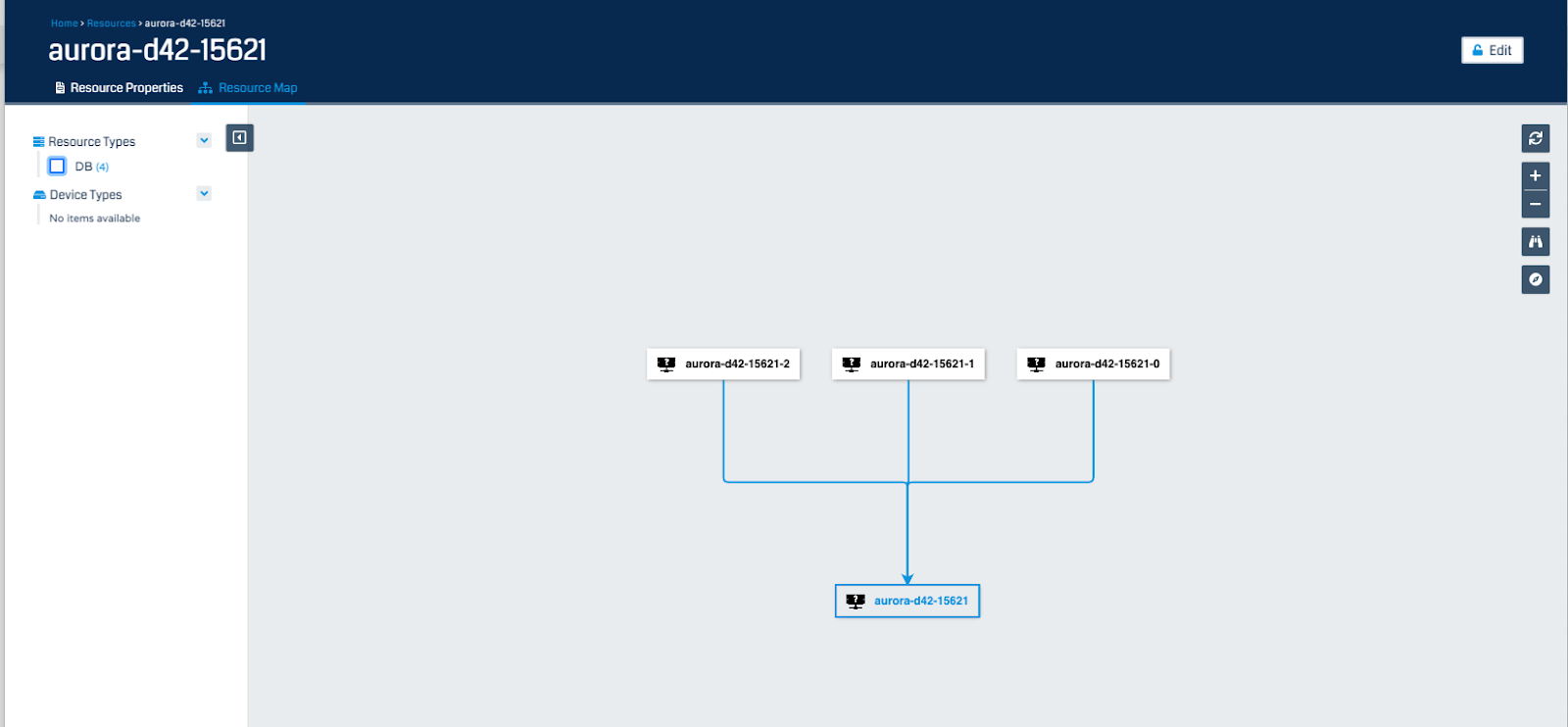 With the latest release of Device42, end users also have the ability to run advanced searches to find specific databases.

This additional visibility supports Amazon Web Services RDS as well as:
Amazon Simple Storage (Amazon S3)
Amazon Elastic Block Store (EBS)
Amazon Route 53
Azure SQL server
Google Cloud SQL
Greater Load Balancer Visibility
Load balancers are the cornerstone of enterprise applications and serve as critical components to keep applications available. This is especially true when it comes to dependency mapping as things can get complicated very quickly with load balancers in between applications. The latest release of Device42 SNMP autodiscovery now provides a new option for F5 load balancer discovery that returns discovered load balancers as both devices and managed resources.
Discovering F5 load balancers as managed resources gives users additional details about the device and related resources and include resource maps that show relationships between them. It also simplifies the chart view for Affinity Groups by visually presenting the servers underneath a load balancer.
Below is an updated F5 resource map in Device42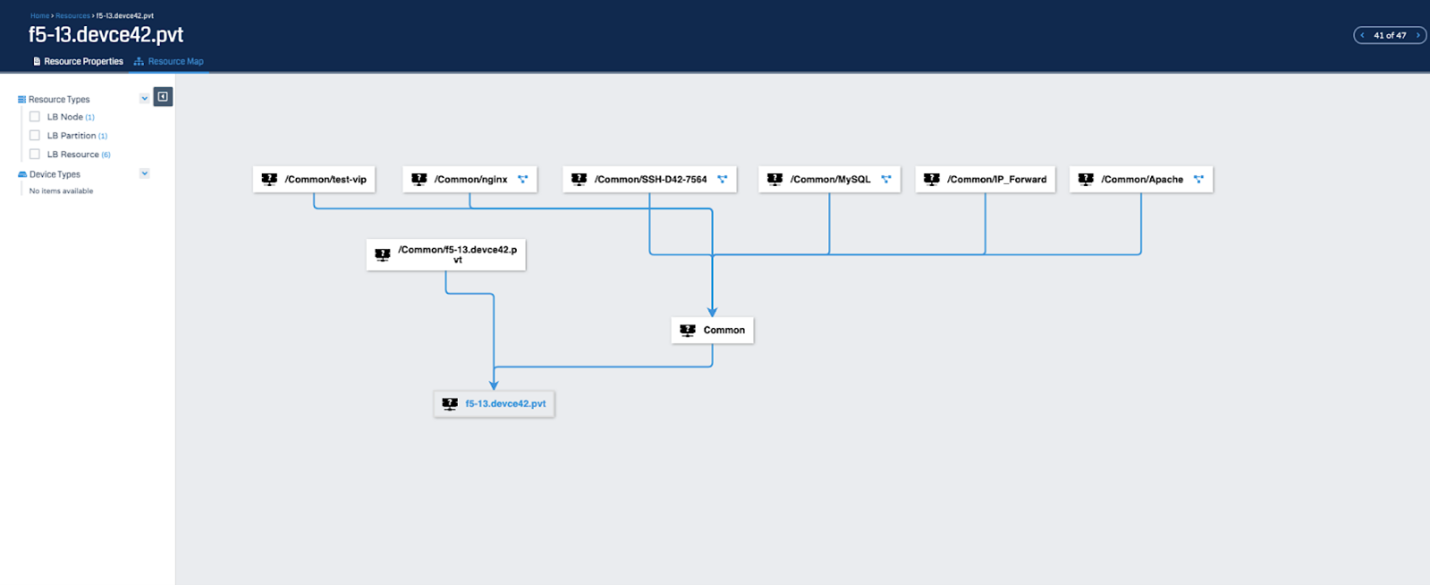 Below is an updated Affinity Group view with load balancer enhancements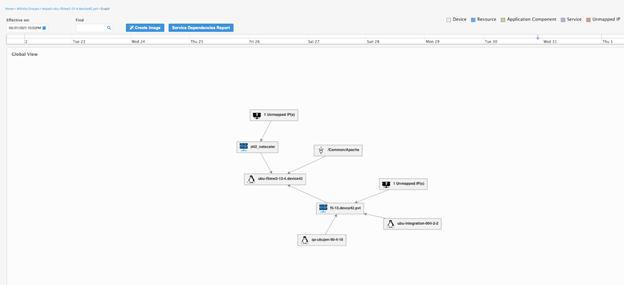 Keep watching the Device42 blog for more updates on our latest releases. We have a series of important updates for 2021 that will make IT infrastructure and application modernization, hybrid IT service delivery, and compliance efforts faster, easier, and more accurate.
Eager to try out these new features and all Device42 has to offer your organization? Get started today by requesting a free trial.