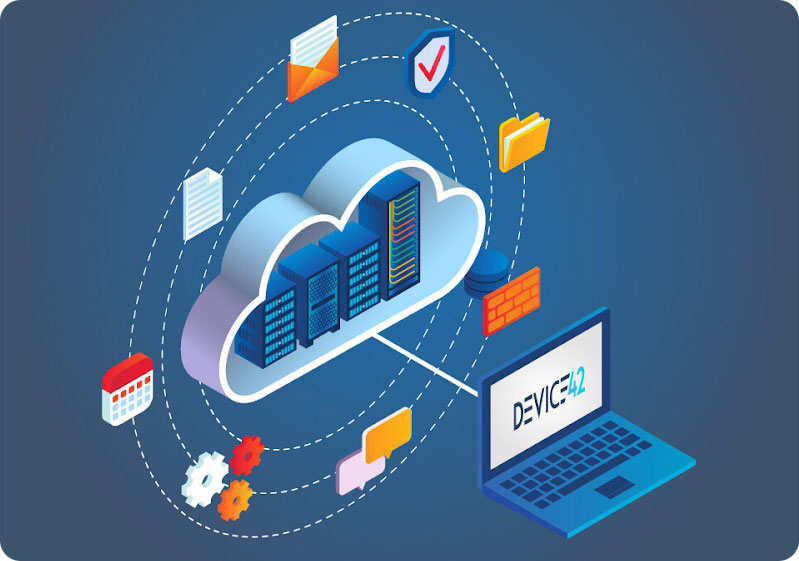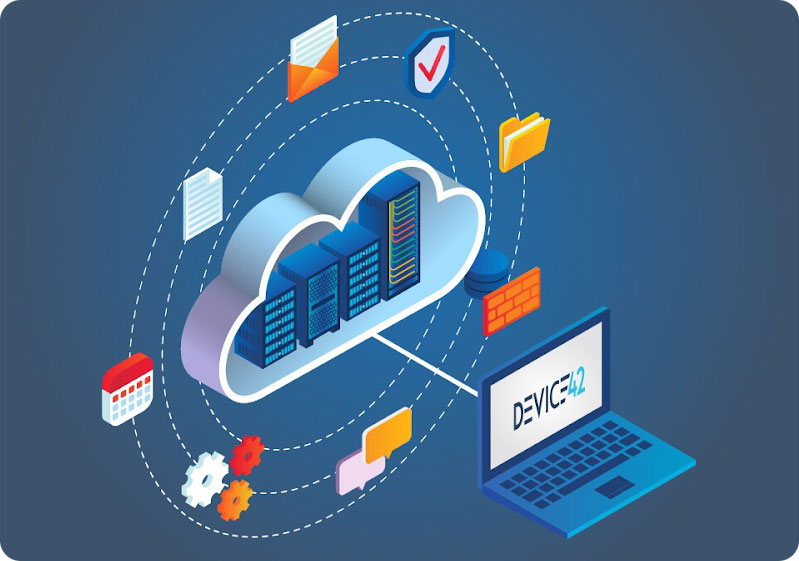 As businesses increasingly invest in technology and undertake digital transformation initiatives, the complexity and growth of the IT environment have exploded. Traditional methods for managing and keeping inventory of infrastructure are now out of date.
Enter Application dependency mapping (ADM). ADM gives you a clear view and inventory of the dependencies in your IT environment. This includes software, servers, storage, networking infrastructure and data. Identifying all of these components and understanding how they work together offers IT managers a critical visualization of what is going right – and what is not.
Here are ten reasons why you should consider investing in ADM.
It enables micro-segmentation
Segmentation has become a key part of the security strategy for many businesses because by limiting a user's lateral movement across the infrastructure, it limits risk. Full visibility into your network and infrastructure are necessary before micro-segmentation can be deployed. ADM gives you a full view of dependencies and flows across your environment and gaining a view into your full inventory is an essential first step before micro-segmentation can be effectively applied.
It is essential for audits
Whether it is a security audit or a full information technology audit, ADM ensures you have full documentation of your network, infrastructure, and applications for audits.
It assists in disaster recovery planning
By giving you the full picture of your environment, ADM is important for creating a disaster recovery plan. With a complete inventory of flow and dependencies, you can draw up a plan to ensure there is a minimum probability of systems and applications going down in the event of a disaster.
It aids in business continuity
But in the event that one of your systems experiences an outage, ADM makes it easy to figure out which application or component is impacted so you can quickly locate the problem and troubleshoot to get systems running again.
It is an important step in cloud migration
Before you make any move to the cloud, you need to understand your IT environment. ADM can help inform the process by showing you what goes in and out of your databases, and by mapping out dependencies and locations. Without this information, your cloud migration could disrupt business and lead to outages on mission-critical systems.
It gets your IT team away from manual processes
As we mentioned at the start of this article, traditional methods of managing and keeping inventory of IT are out of date in today's rapid technological growth environment. Today's ADM technology allows you to automate mapping so your team can get away from cumbersome, time-consuming spreadsheets and back to more important tasks.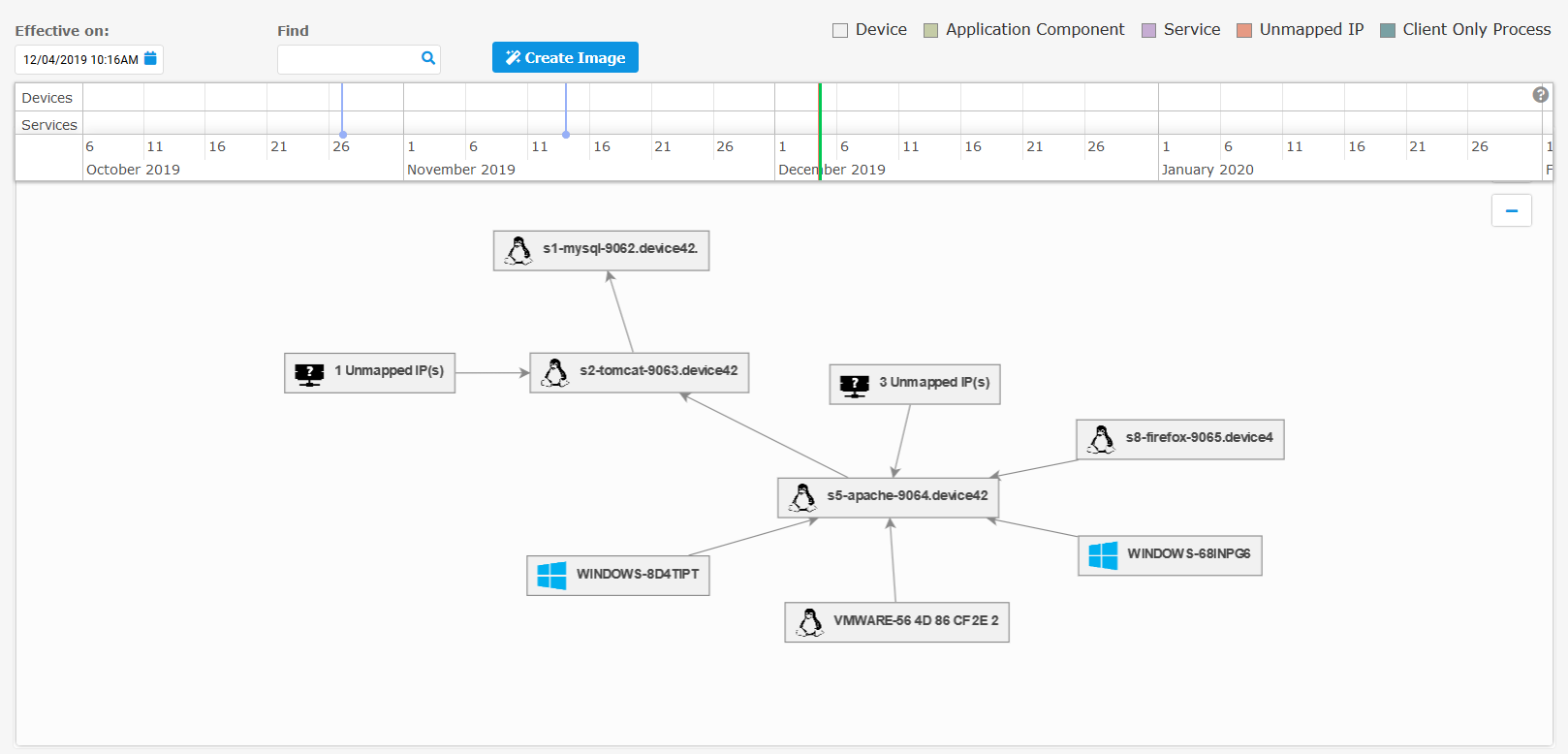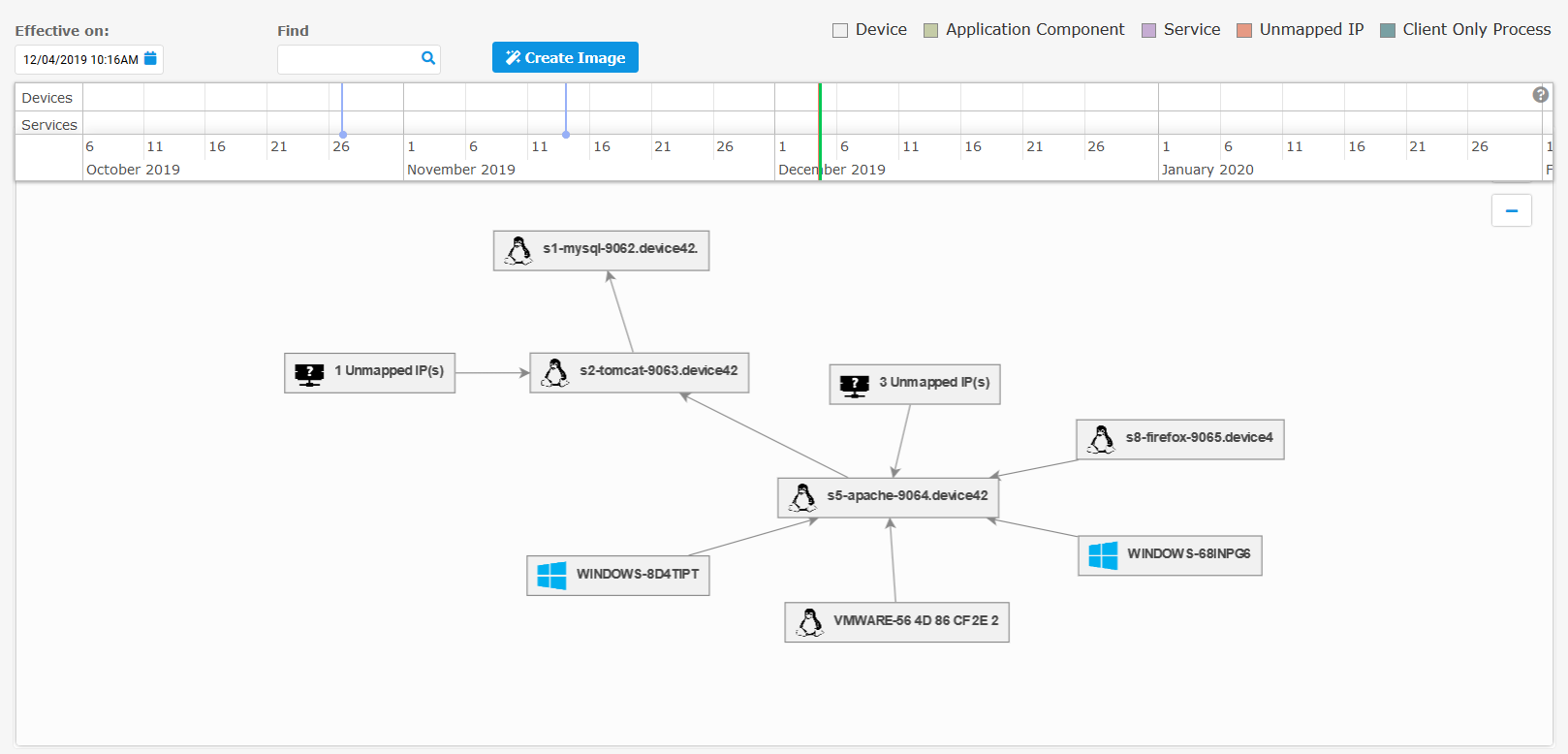 ADM from Device42 brings your inventory management into today
Device42 provides data center managers with an automatically generated, centralized repository of application, service and device relationships and dependencies whether running on-premises on physical machines, on virtual machines, or in the cloud.
It is part of a holistic security strategy
ADM can play an important role in maintaining a strong security posture. The visibility ADM offers allow IT administrators to identify new risks, cyber threats, and vulnerabilities. This clear picture also allows IT teams to use the information to plan strategic security projects.
It helps identify compliance gaps
Compliance is essential these days and ADM allows you to identify assets that are out of compliance with mandates such as PCI DSS, or other regulations. This can be done by applying labels specific to compliance-related assets, which then enables the identification of assets that are either in or out of compliance.
It helps identify exposed applications
ADM gives you visibility into application components that are running outside of defined security zones, or where security policy is not applied to a specific asset or traffic flow. Identifying and mitigating exposures means stopping a breach before it happens.
It speeds up security incident resolution or MTTR (median time to remediate)
Using historical data from ADM means IT administrators can be alerted to changes in infrastructure and applications and they can remediate problems and vulnerabilities faster – before a hacker gets into the system.
You can confidently retire or consolidate assets only if you understand their current inter-dependencies and business impact. Facilitate effective migrations with the clear understanding of application interdependencies only Device42 can provide.
Interested in trying out ADM for yourself? Get started today by downloading a trial!