Device42 as DCIM/CMDB
Everything you need to provide complete visibility into your data center and cloud, from infrastructure and IaaS discovery, to detailed data center floor and rack diagrams, to power consumption. Use Device42 to feed assets to your ITSM ticketing system and drive automated provisioning.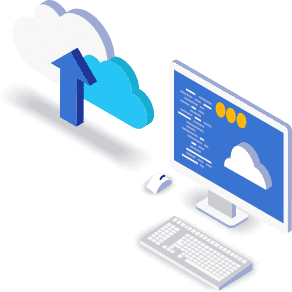 Use Cases
Data Center Management
CMDB Maintenance
Audit and Compliance
ITSM Integration
Automated Provisioning
Benefits
Accelerate management of infrastructure
Reduce manual documentation time
Reduce compliance risk
Infrastructure and IaaS Discovery
Device42 provides agentless and automatic discovery of all your IT assets, including physical, virtual and cloud components. Storage and Network switching, bare metal servers, chassis and blades, hypervisors, IP subnets and cloud services are all discovered.
SNMP, IPMI, RedFish, and Cisco UCS discovery
Physical and virtual infrastructure
Load balancer discovery
AWS, Azure, GCP, and Oracle
Container discovery for Docker and Kubernetes
Cisco UCS Manager Auto-discovery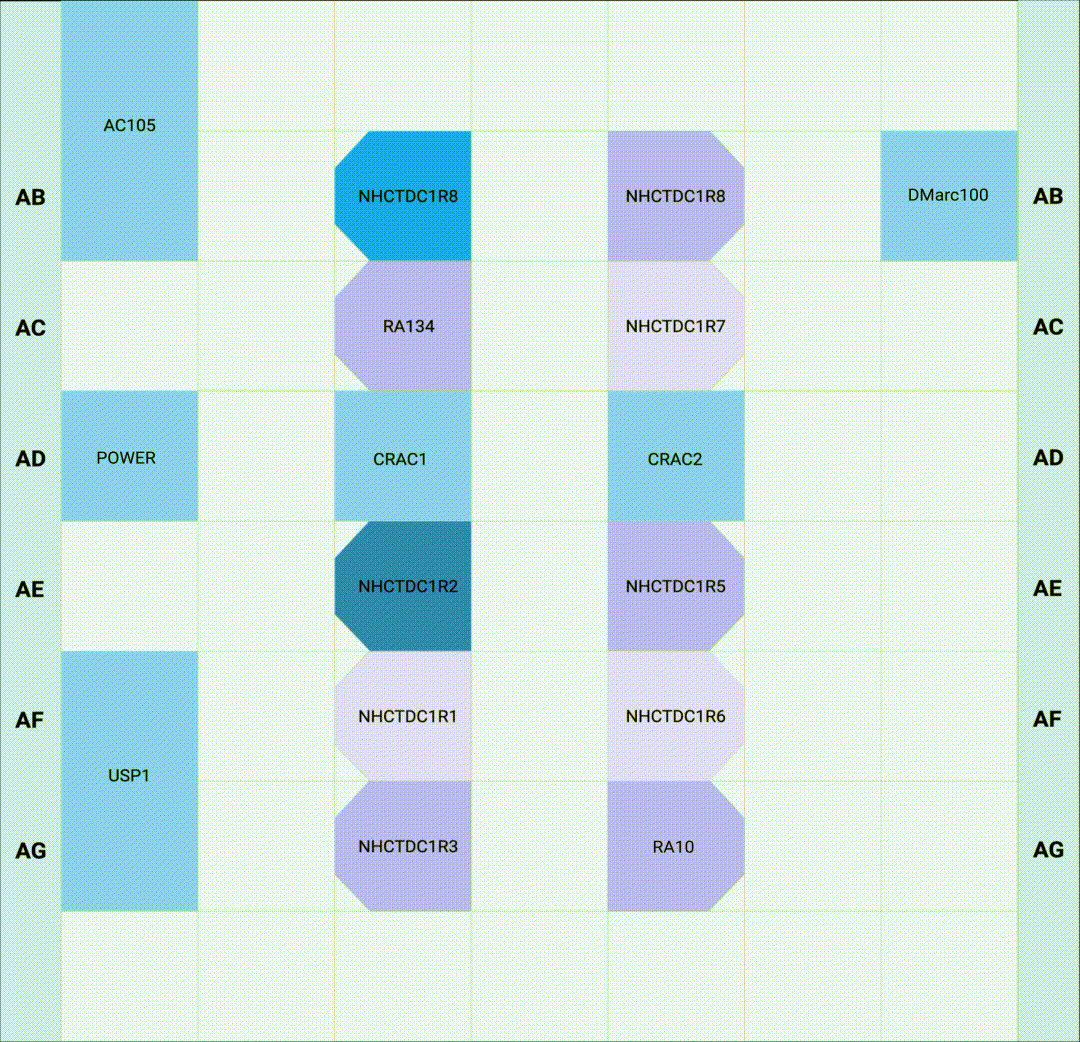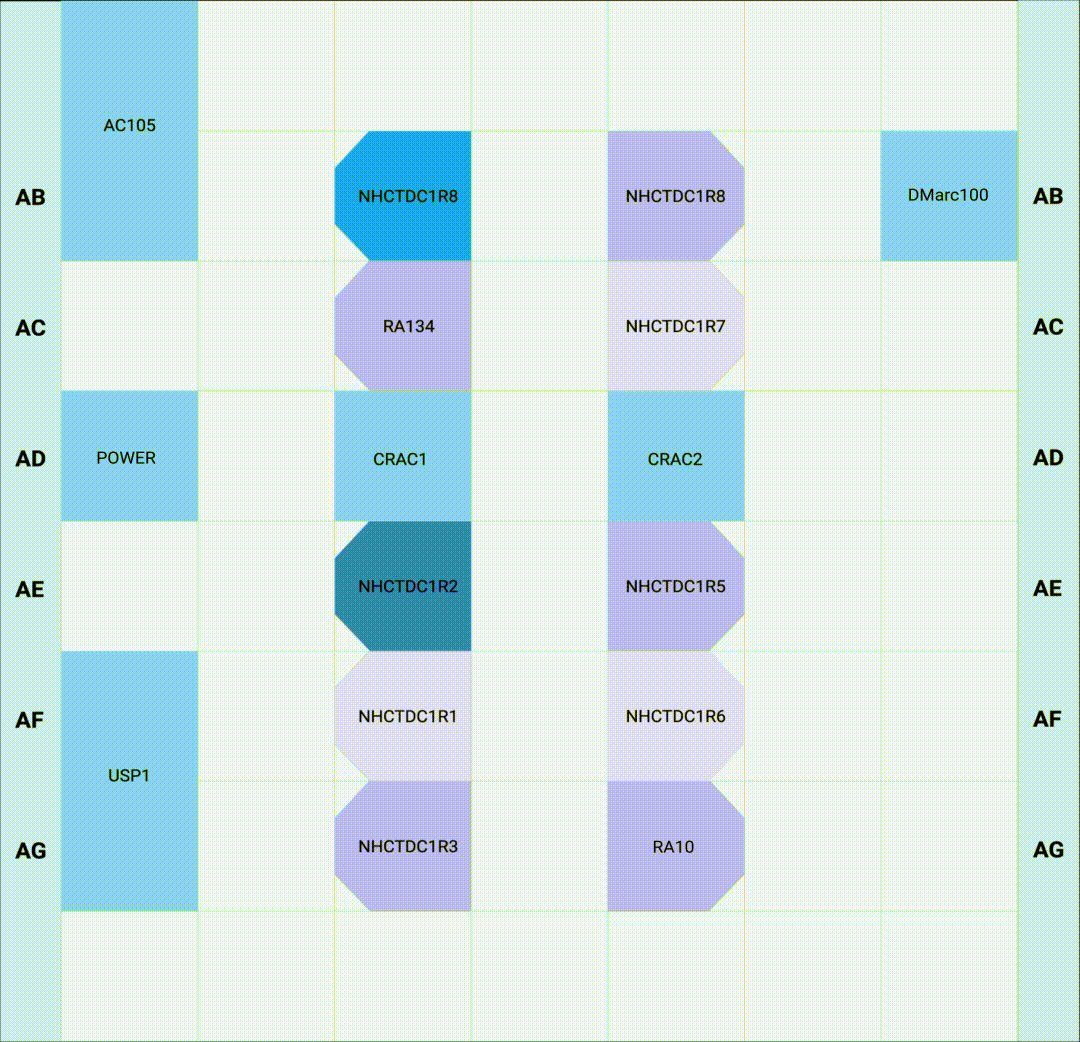 Room Layouts
Powerful DCIM features make it easy to model data center layouts. Map buildings, rooms, and individual racks visually with powerful drag and drop editors.
Drag & drop objects
Easily change rack orientation
Hover over for a quick view of object details
Select an object to jump to its page
Heat maps offer at-a-glance availability
Rack Diagrams
Device42's rack diagrams make manual drawings and spreadsheet records a thing of the past. Creating accurate rack diagrams is now fast and easy.
Support for ½-U and ½-depth devices
Model filler panels alongside populated patch panels
See available rack units and auto-locate the next available slot
Mount PDUs both in and around the rack
Drag and drop objects between racks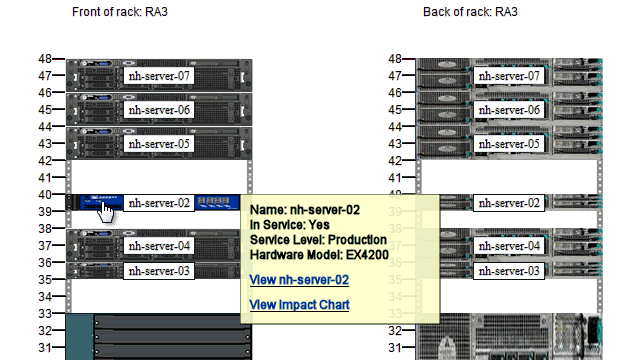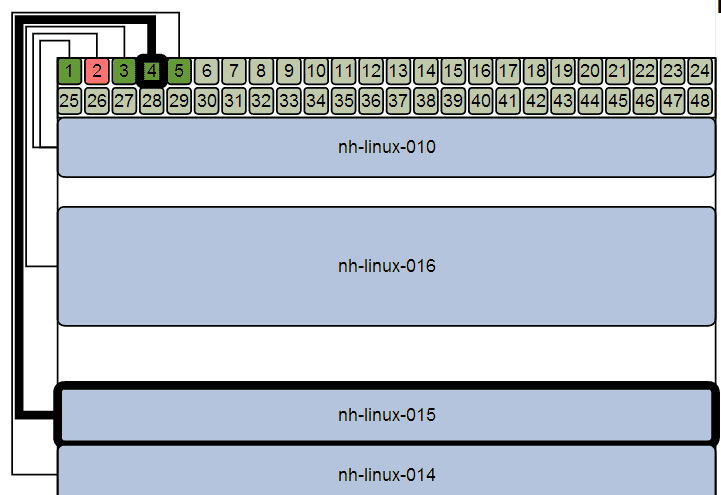 Patch Panels
Visualize IT patch panel connections and with Device42 software. Manage structured cabling with easy data entry via UI or APIs and update back connectivity using bulk operations.
See full connectivity paths
Color coding for simplified planning
Heat maps
CMDB
Device42's CMDB provides a single source of truth within your organization. This gives you a clear view into your IT ecosystem to identify, manage, and verify all configuration items (CI) in your environment.
Pre-configured CMDB
Audit history for all events
Time series impact
Asset visualizations
Integrates with most ITSM platforms including ServiceNow, Jira Service Desk, and Freshservice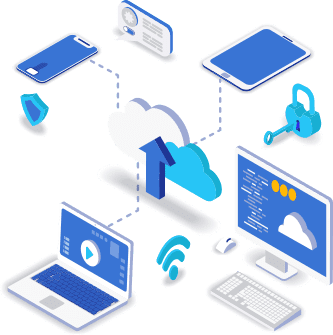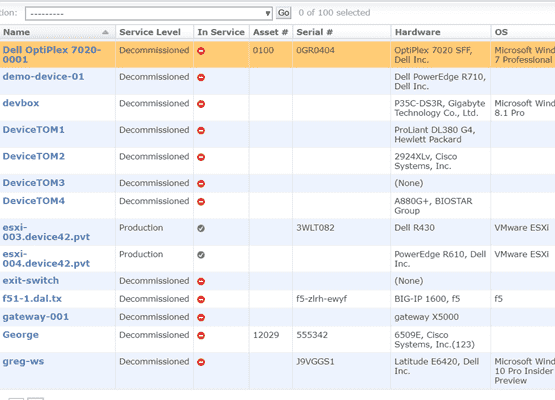 Hardware Inventory Management
Device42 locates and updates your devices automatically making it easy to document physical, virtual, blade, clusters, switches or any other device types.
SSL Certificate Management
Managing complex IT infrastructures comes with a lot of little pain points: staying on top of certificate renewals and keeping the inventory of certificates up-to-date are two of them.


Integrations
Infrastructure data isn't very useful if you can't easily integrate it with other tools. Device42 integrates with every tool you're already using to manage your IT infrastructure. That includes ITSM tools like ServiceNow, Jira Service Desk, and Freshservice, as well as Configuration Management tools like Ansible, Puppet, Saltstack, and Chef. Click here to see a complete list of our integrations.
Additional features and functionality
IP Address Management (IPAM)
Managing IPs in the data center is a vitally important component to effectively managing the data center. Device42's IPAM functionality provides centralized management of your data center's IP address space.
IT Asset Management (ITAM)
Device42 provides comprehensive IT asset management capabilities to completely document all IT assets across your infrastructure deployment.
Password Management
Device42's enterprise IT password management software centrally and securely manages shared passwords used between IT teams.
Power Monitoring (Add-on module)
Using Device42 software, data center managers can anticipate and avoid thermal- and power- related problems with proactive real-time and historical power monitoring capabilities.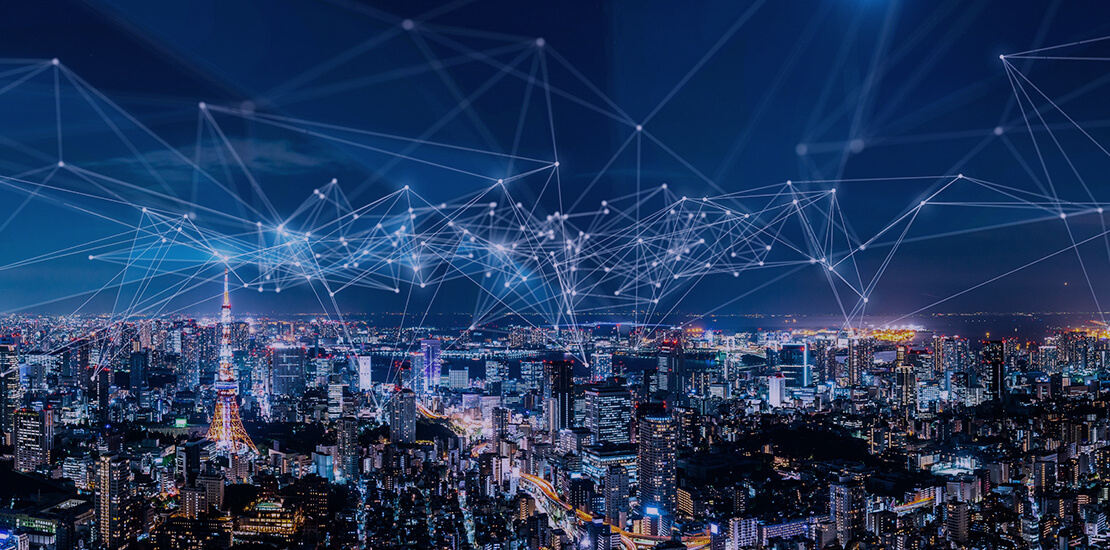 Configuration Management is the "Cornerstone" of IT Utilization
SoftBank Achieves Significant Improvement in the Efficiency of its Complex IT Infrastructure Management with Device42 Automation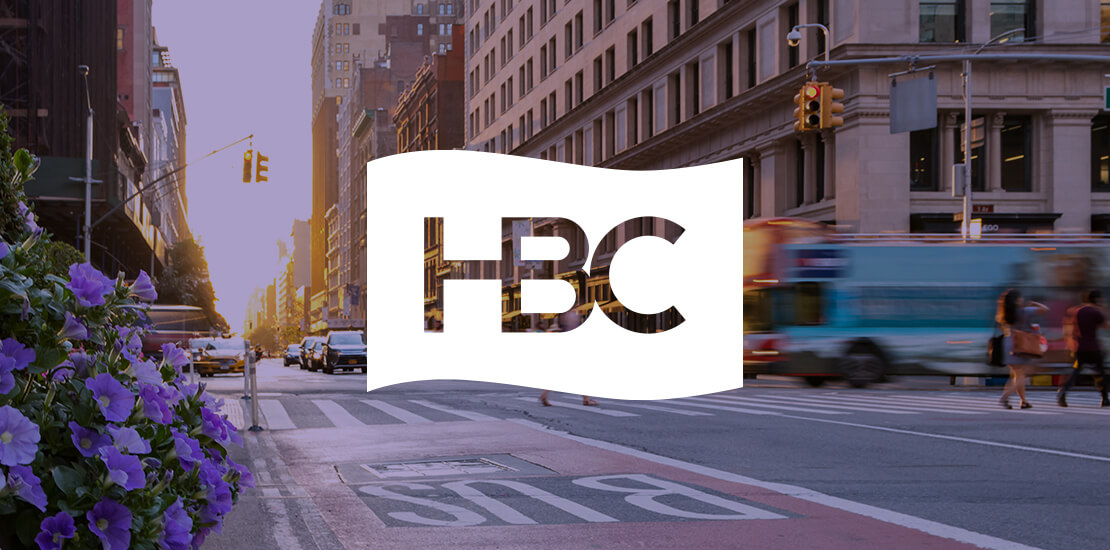 Back to Business with HBC
HBC started with a brief, 14-day challenge with Device42. In that short timespan, the HBC team determined what they needed. They implemented the core solution with application dependency mapping…