Take the Device42 30 Day Challenge
Got complex infrastructure? Trying to migrate to the cloud? You've tried other IT discovery solutions and it either took too long or the results were less than awe-inspiring?
We'd like to invite you to a different experience – the Device42 30 Day Challenge. Device42 automatically discovers all of your infrastructure. Our customers tell us it's the easiest to deploy, easiest to manage discovery tool they've ever used.
The Device42 30-Day Challenge brings together our award-winning software with a detailed plan for how to deploy and operate Device42, along with guidelines for how to get the most value out of the software.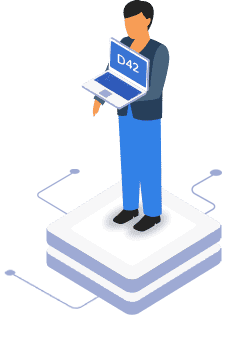 Want to see Device42 in action? Join one of our weekly webinars and explore the features that make Device42 the right choice for your infrastructure.