Features Tour
Device42 Integrations
Device42 integrates with many popular applications used in managing IT Infrastructure such as ITSM and orchestration. These integrations can enhance performance and usability of IT management systems. In addition to webhooks and an extensive, well documented RESTful API, Device42 provides various connectors that make integrations easy and effective, and automation possibilities nearly endless…!
Check out some of Device42's integration specific features below.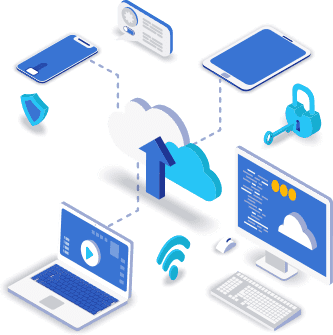 ITSM Integrations
…with JIRA, Zendesk, and ServiceNow
See all CIs from Device42 in ServiceNow
View or Edit CI details from ServiceNow requests
Choose Device42 CIs when creating new requests
Link CMDB items to issues in JIRA
View CI details from JIRA issues
Search JIRA issues by CI names
Display racks and devices inside JIRA when adding/creating/modifying issues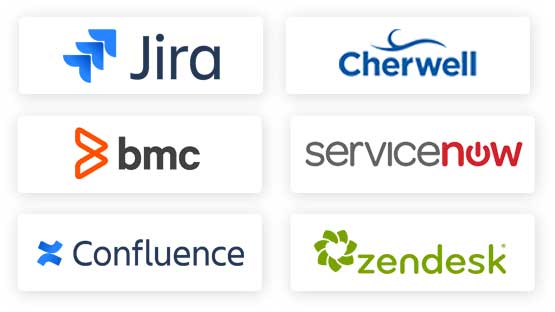 Configuration Management [CM] Integrations
…with Puppet, CHEF, ANSIBLE, and System Center
Utilize
– Utilize system information data stored in puppet manifests to populate asset inventory
Synchronize
– Sync Puppet Facts from Puppet Master and Ohai Node data from Chef Server with Device42
Assign
– Assign Puppet Node Classes directly from Device42
Eliminate
– Eliminate the need to run redundant discovery processes across the IT infrastructure
Maintain
– Streamline the task of provisioning, configuring, and maintaining servers
Utilize
– Utilize Chef-discovered system information data to populate asset inventory
Integrate
– Integration connector works with all Chef-supported versions of Chef software
Import
– Import existing Microsoft System Center information into Device42

SIEM Integrations
…Compatible with Splunk and Logstash
See your Device42 audit data in external logging systems
View all of your logs system-wide in one place for better correlation
Audit data is pushed via Device42 webhooks in real-time


Automation with Device42's Webhooks & RESTful API
…compatible with StackStorm, Zapier, and any other if-this-then-that tool!
Webhooks
– Trigger events with Webhooks from Device42 based on just about any happening in your infrastructure
API
– Manipulate any CI within Device42 via its powerful, well documented RESTful API
ITSM System
– Have a ticket automatically created in your ITSM system when a new piece of hardware is detected on your network
List
– Get a list of all servers running a specific version of software, and automate the upgrade across your infrastructure
Extra
– Automatically power on extra instances to react to high-load situations, or shut some down in times of low demand
Easy
– Easily build custom integrations
Anything
– Automate anything, from common tasks to complex workloads
Manage All
– Centrally manage multiple DNS providers from within Device42!