Comprehensive Azure Migration Tool
Device42 is an Azure migration tool that features a complete, automatically generated repository of your application, service, and device relationships and dependencies that help you optimize migrations to the Microsoft Azure cloud!
Agentless services and application discovery combines data obtained via Windows (WMI), Linux (SSH), and SNMP protocols
Gain a complete understanding of your existing environment for planning your Azure Migration – Automatically!
Get a list of all deployed applications, manufacturer, version, and all details
Get a detailed map of all services, running or not, users, protocols & ports
Easily view application to server and application to application mapping – without packet captures!
View comprehensive application dependency maps even for machines that can't be directly accessed, built out with Netflow data!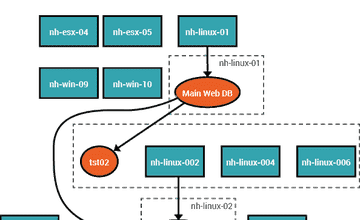 Automated Service Impact Discovery
Planning your data center migration is much easier with automatically discovered hardware, software, and application dependency maps. All physical and logical components, their relationships, and their interdependencies are identified and tracked!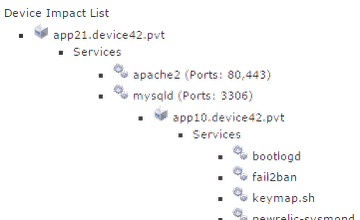 Application Dependency Flow with Lists and Charts
Azure migrations go more smoothly when you know the impact of all of your applications. Easy to consume list pages and charts can be imported and manipulated in Visio, too!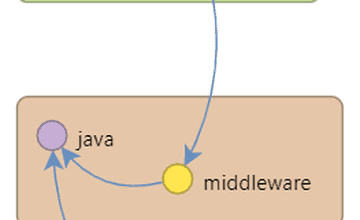 Powerful Visualizations, Reporting and APIs
Easily build move groups, automate Azure migration tasks, or report on any the dependency data in your desired format, whether it is excel, CSV or a direct DB connection. Flexible APIs let you consume your data your way or integrate Device42 with other products, as well!
"After trialing many different asset solutions, Device42 was by far superior. It came with a lot of unique functionality we were looking for such as SAML, Jira Integration, workflows etc. What really made my life easier though was their thorough documentation on everything and their very timely and knowledgeable support. Their support was fantastic throughout the implementation process and always addressed issues expediently. I deal with many organizations support for various solutions we have and D42 definitely stands out for quality. I would definitely recommend their solution based on the above."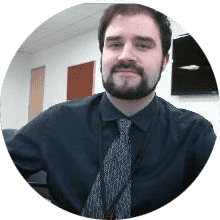 Keith Cross
System Administrator, Abas USA
"Everyone has been so professional, courteous and willing to accommodate above and beyond my expectations. I've had numerous questions and problems but each inquiry was returned with such enthusiasm and eagerness to help. Thank you again for the wonderful customer service."
Christina Sharp
Cox Communications
"We've been able to offer more services to our clients at a lower cost because the software enables us to integrate the discovery process for less"
"Device42 eliminates hours of manually taking and updating inventory and I like its ease of use and having everything in one application. I'm also very satisfied with the support I receive from Device42 and would definitely recommend Device42 to others!"
Nick Fredrich
Network Engineer, OneChicago