Organizations that use Device42 on average resolve outages 10x faster and have 4.8x return on investment.



The First-of-Its Kind IT Discovery & Reporting With Actionable Insights
Device42 was founded on the premise that accurate visibility across the entire IT stack end-to-end is the foundation to be able to do everything else. 
Discover our new dashboards by clicking on the title above the dashboard image.
In the event an outage or application issue, use the
Application Mapping Dashboard
to visualize the complex multi-app dependency chains, identify problems quickly and dramatically improve resolution time.
To avoid performance problems with oversubscribed hosts, use the
Host Impact Dashboard
and see the total allocation of compute and memory resources, across your entire environment to ensure a more balanced environment.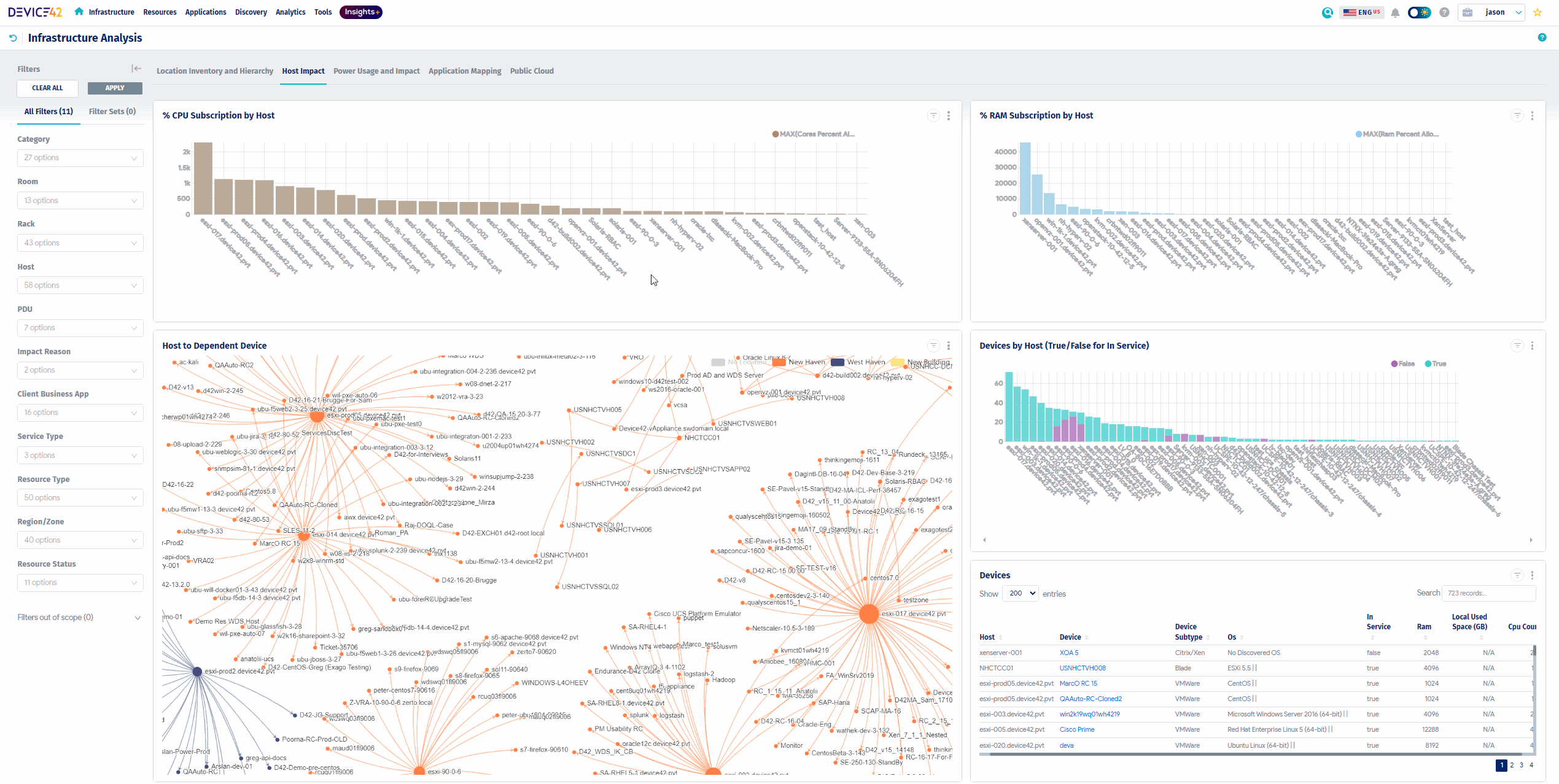 When you plan for capacity use the
Location Inventory & Hierarchy Dashboard
to spot trends and gain a bird's eye view of all your deployed resources across all locations, including multi—data center and hybrid environments, all in one place.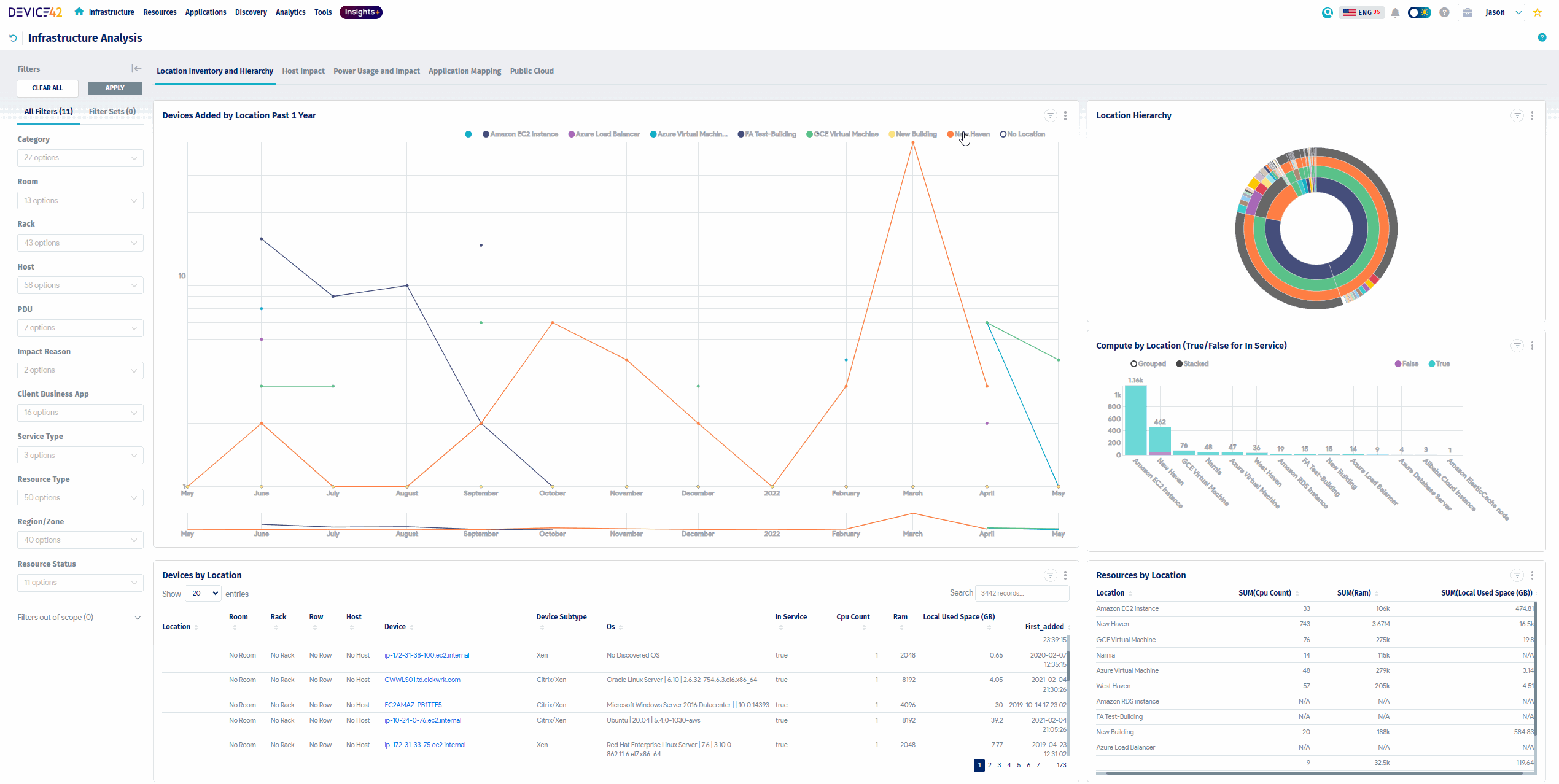 When you are planning for a Change Control in your data center, mitigate risk by using the
Power Usage & Impact Dashboard
to gain intelligence on the relationship of an applications to the infrastructure, all the way down to the PDU that is powering it, so that you can make changes with confidence.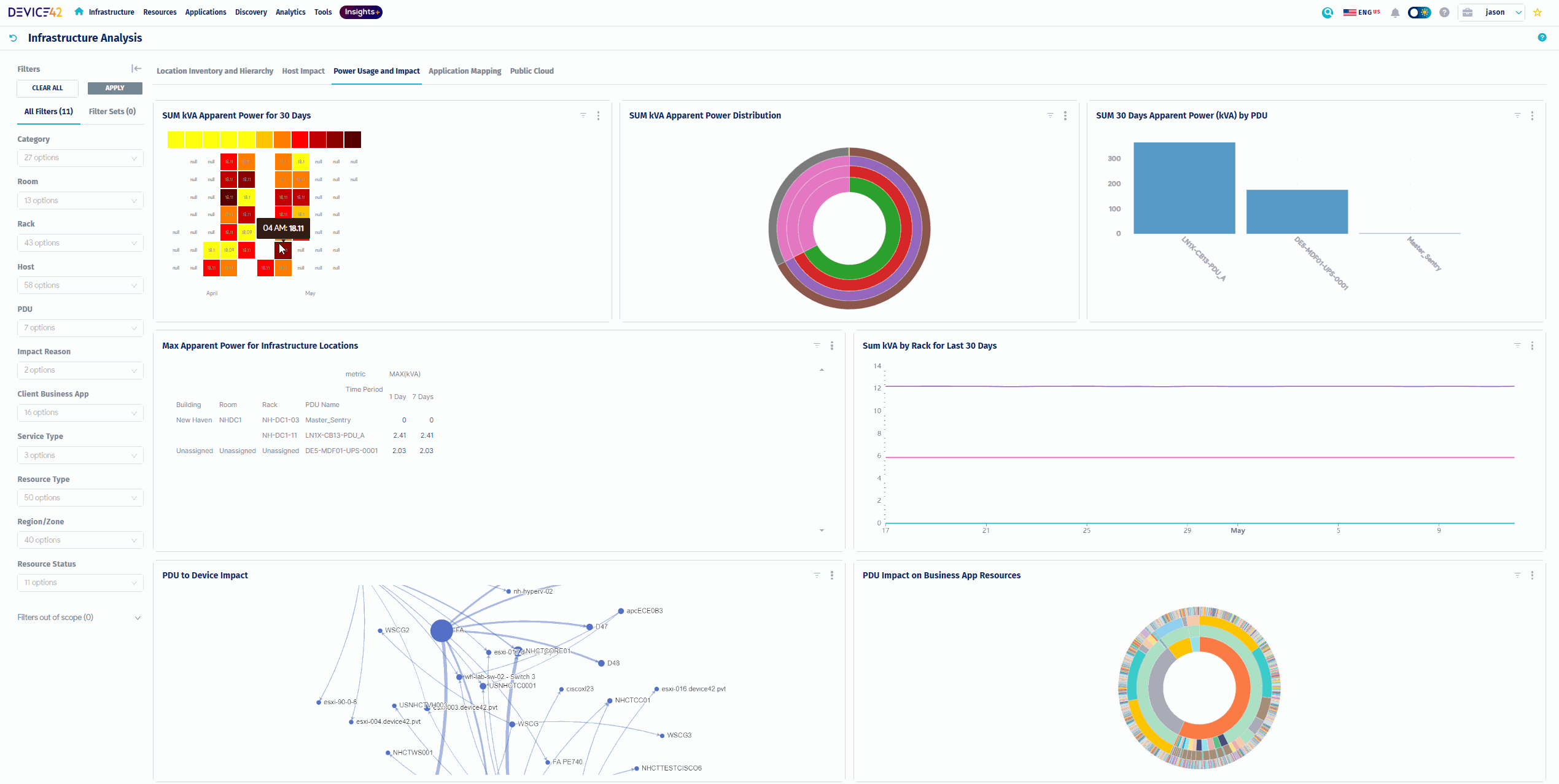 When cloud consumption seems out of control, use the
Public Cloud Dashboard
, to gain crucial insights across multiple clouds, to untangle your cloud bill, and ensure cloud resources are being consumed in compliance with company standards.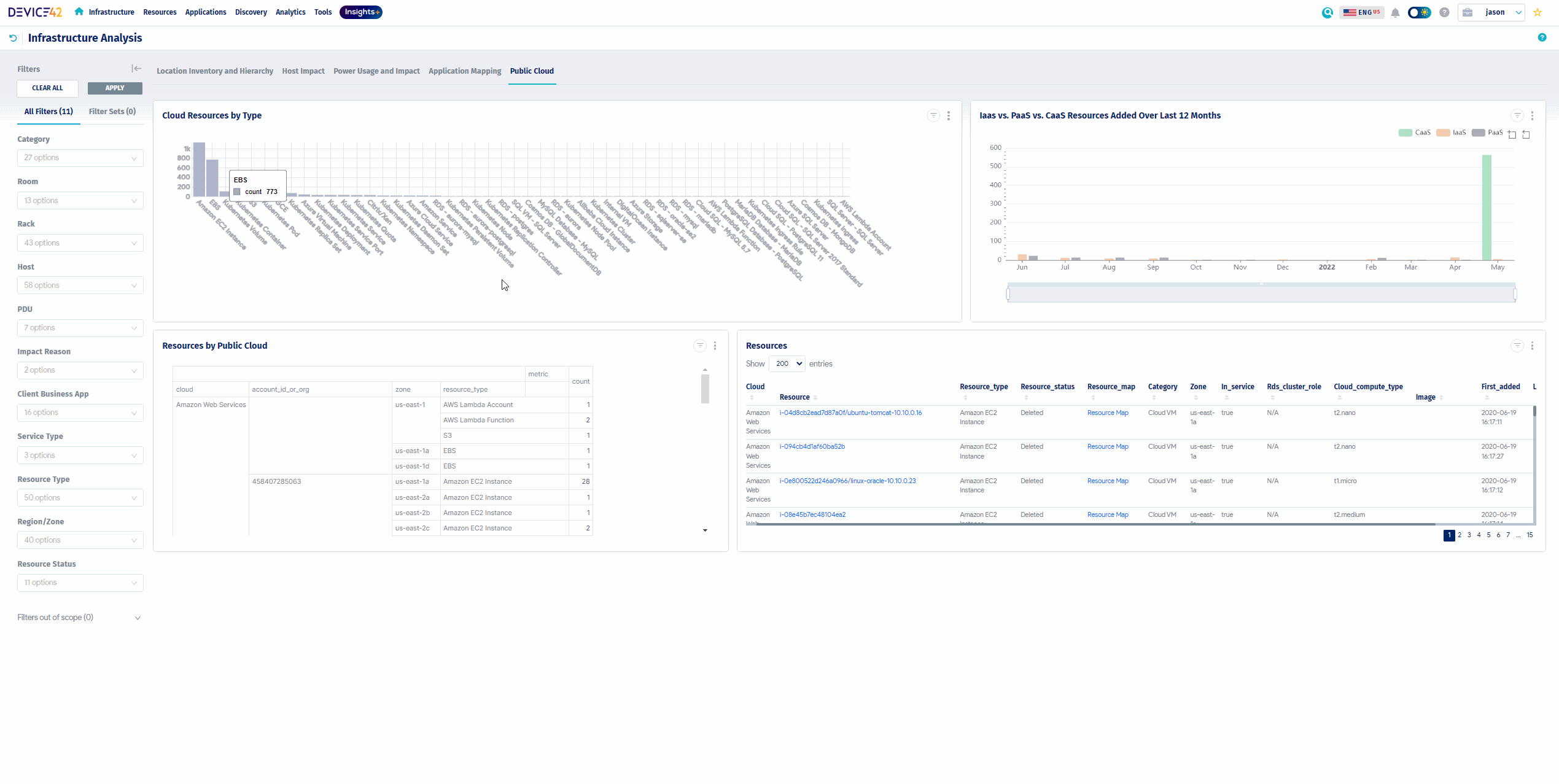 "How could I have lived without Device42 for so long with all their data and insights?!"
—Chris Kopec, Director of IT at MergeIT
Trusted by Leading Organizations Across 60+ Countries