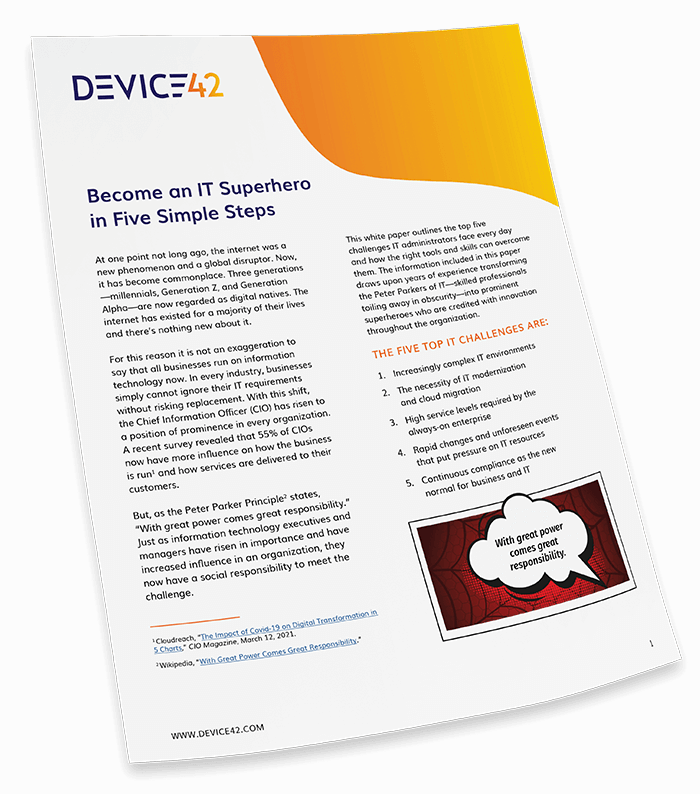 Information technology is at the heart of all business today. Can you rise to meet the new challenges you face? Download and read this informative white paper to find out the five simple steps you can take to become an IT superhero.
The chief information officer (CIO) has risen to a position of prominence in every organization. A recent survey revealed that 55% of CIOs now have more influence on how the business is run and how services are delivered to their customers.
As the Peter Parker Principle states, "With great power comes great responsibility." Just as information technology executives and managers have risen in importance and have increased influence in an organization, they now have additional responsibilities to fulfill.
Find out how you can rapidly move ahead in the new normal.