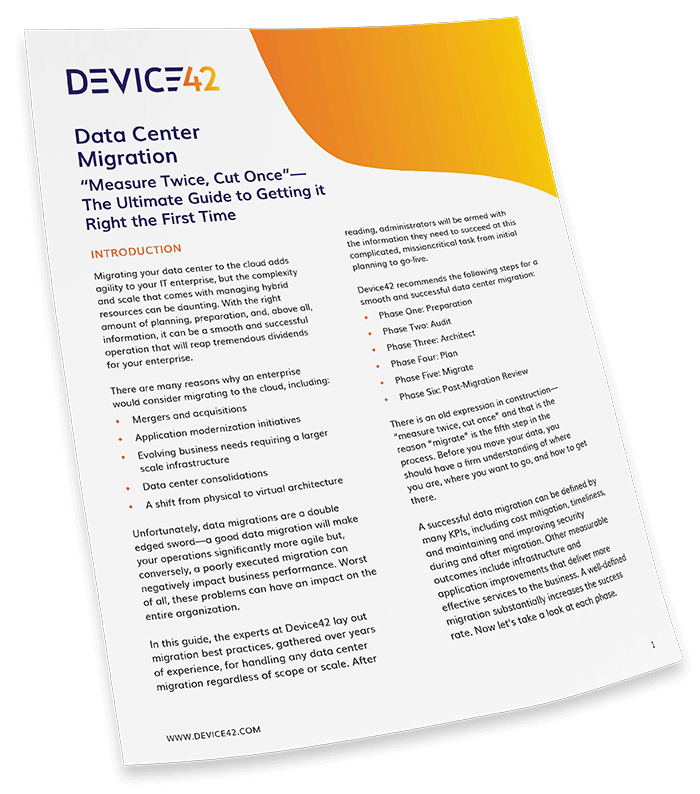 Simplify Your Data Center Migration:
Discover how Device42 can make your process faster, easier, and more productive.

Migrating your data center to the cloud adds agility to your IT enterprise, but the complexity and scale that comes with managing hybrid resources can be daunting. With the right amount of planning, preparation, and, above all, information, it can be a smooth and successful operation that will reap tremendous dividends for your enterprise. Device42 gives you the data you need to keep it moving.