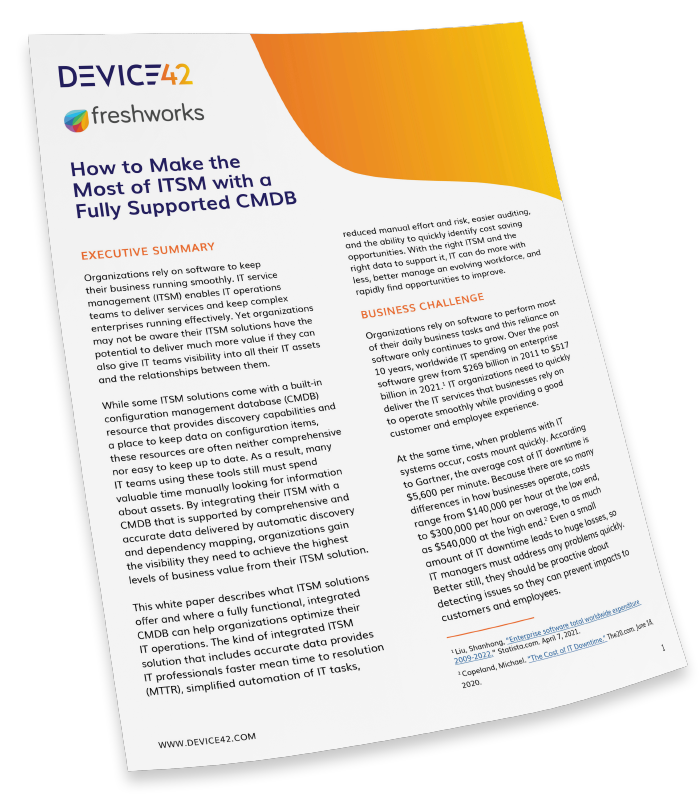 Device42 and Freshservice: Make the Most of ITSM with a Fully Supported CMDB
Freshservice powered by Device42 provides a mature CMDB with an advanced discovery solution right within your service desk.
This white paper describes what ITSM solutions offer and where a fully functional, integrated CMDB can help organizations optimize their IT operations. The kind of integrated ITSM solution that includes accurate data provides IT professionals faster mean time to resolution (MTTR), simplified automation of IT tasks,  reduced manual effort and risk, easier auditing, and the ability to quickly identify cost-saving opportunities. With the right ITSM and the right data to support it, IT can do more with less, better manage an evolving workforce, and rapidly find opportunities to improve.
So, how can you succeed where so many have failed?