Configuration Management Database (CMDB) for JIRA
Device42 CMDB is a single source of truth that ensures that configuration records are accurate with powerful auto-discoveries and provides a clear view into your IT ecosystem. It comes with plugins for JIRA hosted, JIRA service desk and JIRA cloud to enhance the value of your ITSM.
Agent-less auto-discoveries to keep all your configuration items (CIs) up-to-date.
Helps you unify data and processes across teams, as well as departments, creating alignment companywide.
Powerful visualizations to make quick business decisions and quickly find impacts of different CIs to other CIs.
Out of box integrations with ITSM tools like JIRA, servicenow, Cherwell and many more help you enhance the value of your existing investments.
REST APIs to build quick integrations with homegrown and external tools whether it is another CMDB, automation or other tools.






Complete Auto Discovery for all networks
Device42 auto-discovery spans from legacy to newer systems and builds dependencies between physical, virtuals, cloud infrastructure and applications. No need to use multiple tools to put together information anymore.
CMDB for JIRA with powerful reporting and visualizations
Device42 comes with pre-configured CIs so there is no need to spend time or money on expensive implementation services. Coupled with advanced customizations, discover any physical, virtual or service dependencies you want to capture.
Real time map of your IT infrastructure with integrations
Go beyond traditional CMDBs using our out of box integrations with JIRA, Confluence, Puppet, Chef, Microsoft SCCM, Infoblox, Splunk, ServiceNow and many more you can use this real-time map to reduce your mean time to recovery and make faster decisions in your daily IT operations.
"After trialing many different asset solutions, Device42 was by far superior. It came with a lot of unique functionality we were looking for such as SAML, Jira Integration, workflows etc. What really made my life easier though was their thorough documentation on everything and their very timely and knowledgeable support. Their support was fantastic throughout the implementation process and always addressed issues expediently. I deal with many organizations support for various solutions we have and D42 definitely stands out for quality. I would definitely recommend their solution based on the above."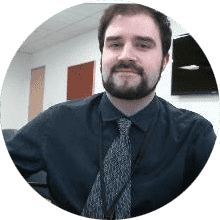 Keith Cross
System Administrator, Abas USA
"Everyone has been so professional, courteous and willing to accommodate above and beyond my expectations. I've had numerous questions and problems but each inquiry was returned with such enthusiasm and eagerness to help. Thank you again for the wonderful customer service."
Christina Sharp
Cox Communications
"We've been able to offer more services to our clients at a lower cost because the software enables us to integrate the discovery process for less"
"Device42 eliminates hours of manually taking and updating inventory and I like its ease of use and having everything in one application. I'm also very satisfied with the support I receive from Device42 and would definitely recommend Device42 to others!"
Nick Fredrich
Network Engineer, OneChicago