Large U.S. Based Hospital System
Established in 1919, at the height of the Spanish influenza epidemic, this large hospital system in the United States is consistently listed among U.S. News & World Report's best hospitals. The hospital has earned worldwide recognition in multiple specialties including cardiovascular surgery, cancer, epilepsy treatment and organ transplantation. Today it operates eight individual hospitals, an academic institute, a primary care group, and more than 300 regional locations.
The Challenge
Maintaining uptime and business continuity for the IT team at this hospital is literally a matter of life and death. Any outages or degradation in the systems mean patients not being able to get the care they need in time. Operating such massive operations, with zero to little room for mistakes, can also lead to exorbitant costs in running the business.
In the spring of 2022, the organization faced yet another expensive and unnecessary challenge. The IT team were in the final steps of their annual Microsoft licensing "true up," when Microsoft called into question the hospital's Microsoft server numbers and their respective operating system versions. The proposed true-up from Microsoft far exceeded their budgeted overages. The IT team needed to quickly confirm how many Windows Server systems are in use, their version, CPU, and core count. Additionally, they needed to understand the number of Windows Servers and Cores allocated to a given hypervisor host, in order to understand how they could use virtualization to drive down cost.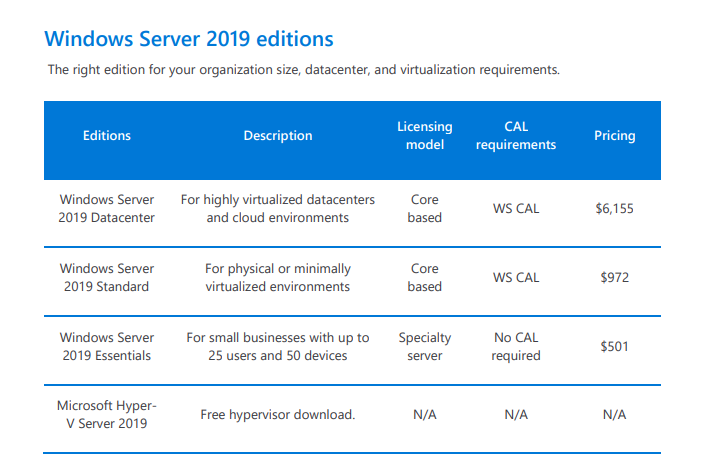 The IT team at the hospital selected Device42's automated discovery to identify the server count, OS version, core count, non-production instances and many other key attributes. This data provided the basis for the informed discussion with the Microsoft licensing team. Using Device42, the hospital IT team was able to confirm the hospital's Microsoft license numbers were in compliance with their purchased licenses and thereby avoided any license increases.
The Results
The IT team was able to authoritatively demonstrate their license consumption and save the organizations "hundreds of thousands of dollars," instantly. Furthermore, this single event provided an instant 3x ROI on their Device42 investment.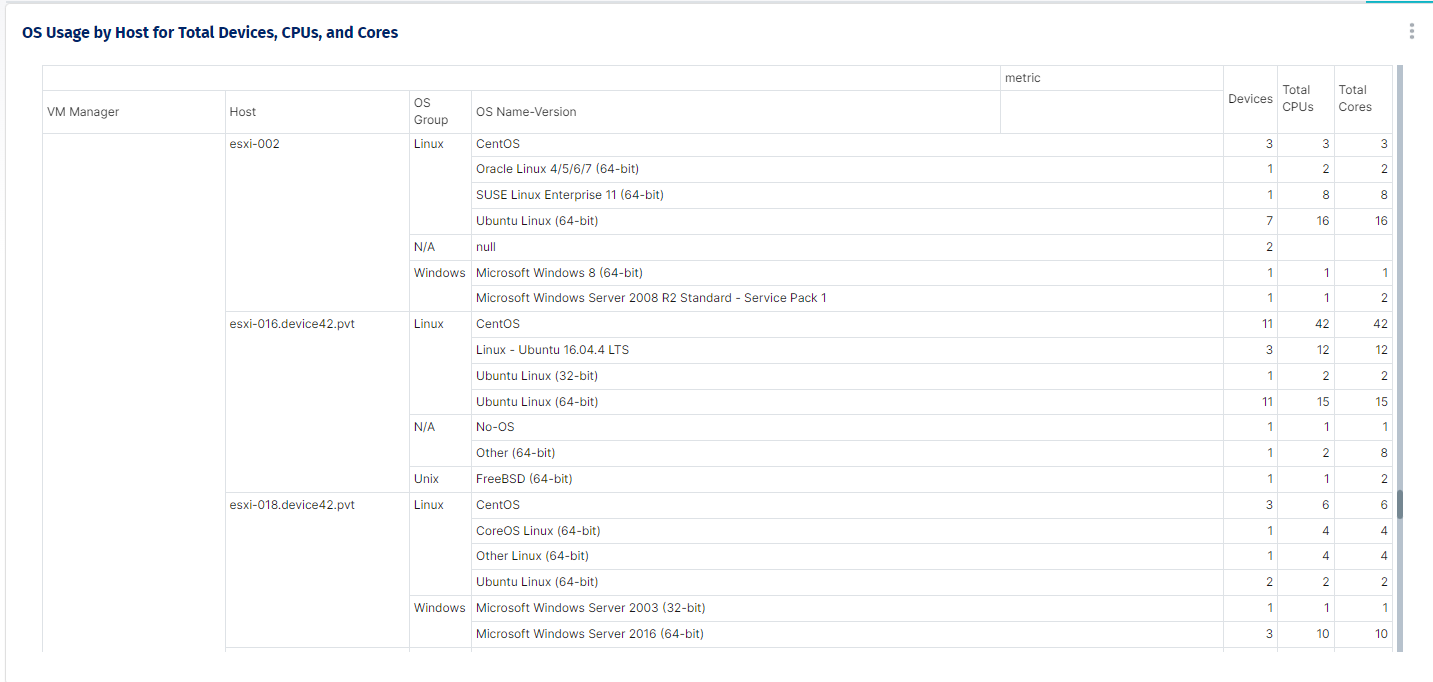 Example Report:
Device42 automated discovery, identifies within minutes exactly how many devices, CPU and cores the organization is running by software version, and more.