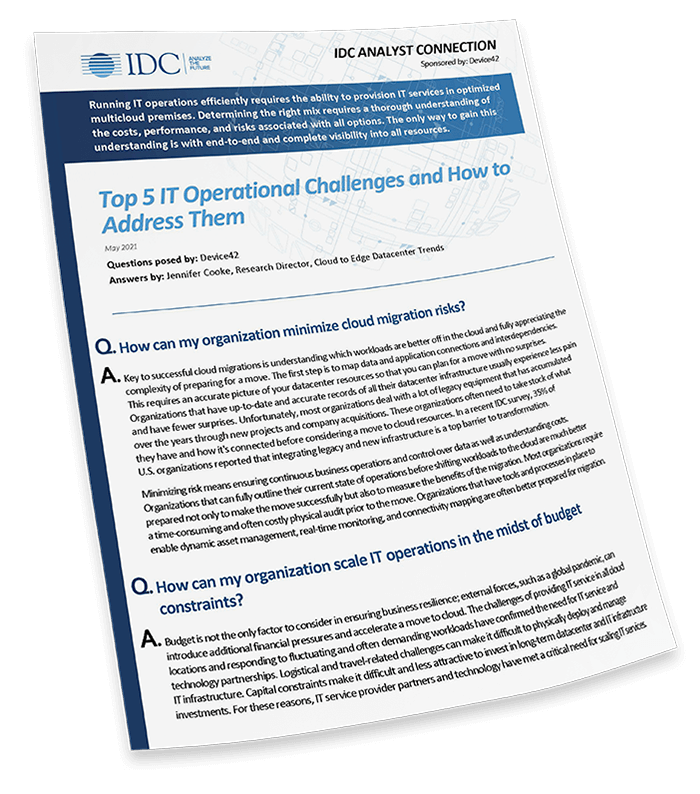 IDC Report – "Top 5 IT Operational Challenges and How to Address Them"
Maximum efficiency is the name of the game in the world of information technology. But how does one achieve it? 
This recent research report from IDC answers this question and more by outlining the best way to mitigate risks, stay on budget, and measure success. Download to learn the best tools and approaches to achieving maximum organizational efficiency. 
The research will help you answer the following crucial questions:
How can my organization minimize cloud migration risks?

How does one scale IT operations in the midst of budget constraints?

How should my organization prepare for IT audits and achieve continuous compliance?

What are the absolute necessities in an IT operations toolkit?

How does my organization know if our IT is better than, the same as, or worse than that of the industry and competitors?
Get the right answers you need to succeed with your enterprise IT initiatives.