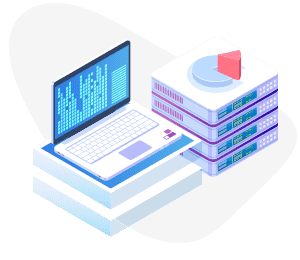 Say Hello! to Automated Data Center Management
Say goodbye to spreadsheets and manual drawings which are, at best, inefficient and quickly outdated. Device42 auto-generates accurate infrastructure and inter-dependency diagrams making data center management faster, easier, and more accurate.
Gain – Gain accurate infrastructure visibility — know what you have, where it's located, how it's connected, and who owns it.
Beyond – Go beyond just the physical — gain visibility into blades, virtual machines, cloud instances, and the applications running on them.
Support – Support and document the entire lifecycle from purchase order to retirement.
Infrastructure – Device42's comprehensive infrastructure management enables more informed decision making.
Know Exactly What is Running, and
Where, with Deep Application Mapping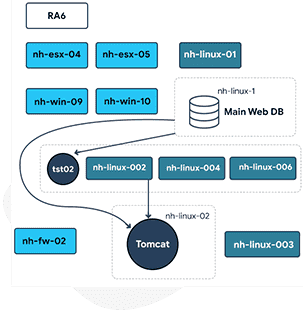 Mapping – Powerful application mapping tools relate data from various sources.
Related – Auto-discovered data is related with imported and input data.
Components – Dependency flow diagrams relating application components are automatically generated.
Visualize – IT managers can visualize the application's different parts and interdependencies.
Charts – Automatically-generated impact charts show the relationships between applications, hardware components, and facilities.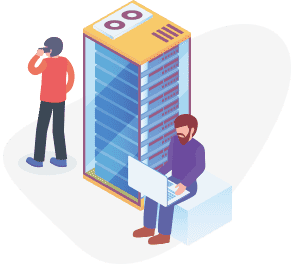 Transform IT Anarchy into
IT Organization
Access real-time configuration data to understand where resources are and how those resources are being consumed. Support future capacity and growth planning.
IP Address – Get the next available IP address (eliminate ping and pray).
Capacity – Locate racks with enough space and power capacity to house new servers.
Affected – Determine which users are affected by scheduled and unscheduled outages.
Supported – Know if a server/OS is still supported, and where to find it.
Accurate – Maintain accurate server-switch port connections.
Manage – Accurately manage rack power and cooling capacities.
Device – Know device interdependencies and their service relationships.
Efficiently Manage Growth and
Consolidation with Powerful
Capacity Planning Tools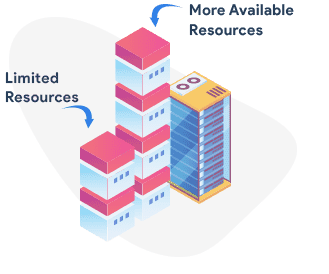 Rack – Find available rack capacity with heat maps colored by available units.
Power – Ensure power availability at a glance with overlaid color bars.
Find – Quickly find space, outlets, and power capacity for new equipment with "What-If" scenarios.
Connections – Visually ensure all your machines are redundantly connected.
Hardware – Easily identify any hardware without redundancy.
View – View power consumption, temperature, and humidity over time.
Data Center – Locate data center hot spots and eliminate problem areas.
Reports –  Comprehensive reporting includes abundant pre-configured reports or easily create your own.
Change –  Instantly report change history, contracts, rack space availability, and much more.
Consolidate – Remove the guesswork — know if you have room to grow, or power and cooling capacity to consolidate.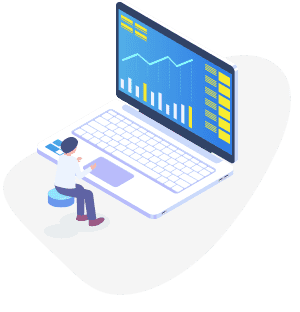 Dramatically Reduce Data Entry
Increase data center staff productivity. By minimizing or eliminating redundant and low-value data entry, IT staff can spend more time on high-value business initiatives.
Automatic – Device42's autodiscovery, import tools, and 3rd-party integrations do a vast majority of the hard work for you.
API – All the documentation you could ever want on our open API is available at http://api.device42.com.
Powerful – Device42's open and powerful REST API is thoroughly documented, easy to use, and extremely powerful —enabling input and output of data to and from external sources with features like .XLS API imports.
Better Place – Freedom from excessive data entry means you can focus on building the next cool thing and making the world a better place!
Enhance IT Service Management
Device42 integrates with many popular 3rd-party tools and imports from almost anywhere!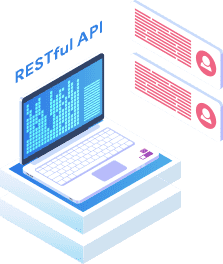 Input –  No need to input the same data into multiple systems!
Information – Enhance the information in your ticketing system with data from Device42.
ITSM App – Out-of-the-box integrations with popular ITSM applications such as JIRA, Confluence, ServiceNow, and Zendesk.
Automation – Out-of-the-box integrations with automation platforms like Rundeck, Puppet, and Chef.
CMDB Providers – Import data from other CMDB providers like Aperature, Microsoft SCCM, SolarWinds, openDCIM, Racktables, RackMonkey
Anywhere – Import from spreadsheets, Visio docs, and anywhere else you can get a .csv file.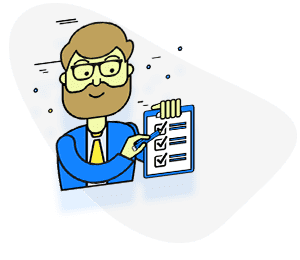 Effectively Manage Asset Life Cycles
Make the most out of your budget. Track software and support entitlements, and full hardware asset lifecycles.
Purchases – Record purchases.
Lifecycle – Asset lifecycle tracking from the day of purchase to the day it's retired.
Contract – Associate a service contract with the actual asset it applies to.
QR Code – Automatically generate a smartphone-readable QR code for physical inventory.
Planning – Improve planning with accurate financial data for budgeting and auditing.
Proactive –  Proactively manage contracts and maintenance renewals with powerful reporting and renewal notices.
Track Well – Track software licensing and ensure compliance.
Eliminate – Eliminate waste and save money.
Resolve Technical Issues Faster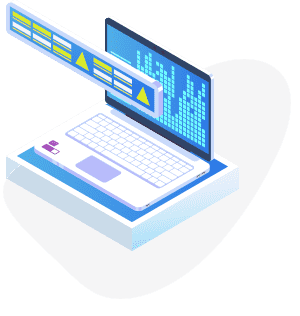 Services – Improve your IT service delivery with accurate and actionable data.
Flexible – Device42 will discover and correlate relationships between physical, logical, and virtual environments – providing a powerful tool for problem solving.
Ticket Makes – Attaching the actual device to a ticket makes confusion about which device is being referenced a thing of the past.
Locate Device – Locating the device has never been easier when it's attached to a ticket; click the device and get all the relevant details from Device42.
Emergency – The next time a data center emergency arises, save the day in style!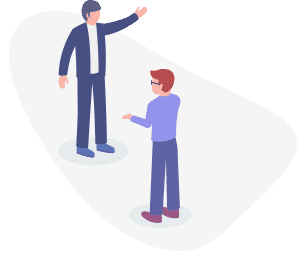 Centrally Manage Shared Accounts and
Passwords
Find – Take control of who has access to what systems
Ensure – Ensure that data center teams have the information they need, when they need it
Very Fast – Quickly map service accounts and secrets to devices and applications
Powerful Control – Protect account and password information with granular access controls
Locate – Track password views, expiration dates, and password changes
Happiness – And yes…keep the auditors happy, happy, happy!